Women, Risk, and Finance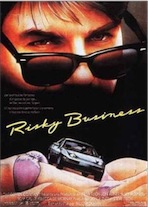 Courtney Martin at Feministing writes about research indicating that women are better investors than men:
A 2005 study from the Center for Financial Research at the University of Cologne documented differences between male and female fund managers: Women managers tended to take less extreme risk and to adopt more measured investment styles (which perform well over time). And according to research published in 2002 in the International Journal of Bank Marketing, women tend to make investment-related decisions with a detailed, comprehensive approach, while men are more likely to simplify data and make decisions based on an overall schema.
I always get nervous when scientists or sociologists start making wide-sweeping gender claims, but I'm also not scientifically sophisticated enough to evaluate whether these studies are valid.
I've been thinking about this a lot for months, and I don't really think there's any reason for feminists to be bashful about this line of research. It's pretty well-established across a variety of domains that women are better assessors of risk than men. Men are more likely to be involved in car accidents, men are more likely to be involved in crime, etc. I believe there is a line of research that attributes these different behaviors to inherent biological differences, but whether or not one wants to believe that (I think it's pretty easy to imagine an alternate story about socialization into macho cultural norms) the pattern itself is pretty clear, and it appears to extend into the realms of finance and investing. The fact that finance is so male-dominated despite indications that men are, on average, going to be worse at it is pretty intriguing prima facie evidence of discriminatory environment that's contributed to very serious global economic problems.