What To Do If Obama's Health Care Reform Is Not Good Enough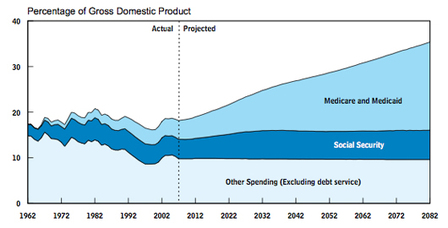 If I were a deficit hawk, this would be my critique of the Obama administration: Entitlement reform is health care reform. But the health care reform that's been sketched out at 1600 Pennsylvania Avenue is not entitlement reform. The benefits of comparative effectiveness and health IT are speculative. And the budgetary situation is too dire to put our trust in speculative benefits. The administration -- and more than that, the Congress -- needs to get serious about the budget and cut health spending closer to the bone.
That means a public plan that can bargain with providers and achieve the 20-30 percent savings estimated by the Commonwealth Fund. That means a radical increase in the number of primary care providers -- be they doctors or physician's assistants -- and specific policies meant to dissuade medical students from choosing specialty professions.
But the actual critique of deficit hawks -- like this paper's editorial board -- has always confused me. They are probably right that the Obama administration is not going far enough. But their conclusion is not to do more. It's to do less.
"Health-care reform," they write, "will have to be an incremental process." Again, it's probably true, as a predictive matter, that health care reform will be an incremental process. That is why it is unlikely to sharply bend the cost curve. Pointing out that fact is important, I guess. It's a good day's work for a blogger. But if I were an influential editorial board with an abiding concern for the deficit, I'd think my muscle could be put in service of actually changing that fact.
(Graph credit: Congressional Budget Office)