Tax Subsidies for College Sports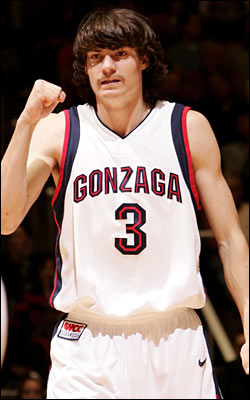 One of the weirder aspects of American higher education is that a fair number of universities operate what are basically professionally sports teams as a sideline business. They differ from normal professional sports teams in that they've organized a cartel to sharply limit the amount of compensation that can be provided to a sub-set of the workforce, but in other respects—revenues, salaries for coaches and administrators, facilities, etc.—they resemble for-profit professional entertainment enterprises. This has long struck me as wrong in various ways, but it took the CBO Director's Blog to get me to see that there's a tax policy angle here:
A new CBO study released today assesses the degree of commercialization of athletic departments by comparing their share of revenue from commercial sources with that of the rest of their schools' activities. In the case of NCAA Division IA schools, 60 percent to 80 percent of athletic departments' revenue comes from activities that can be described as commercial—seven to eight times that for the rest of the schools' activities and programs. For schools in the rest of Division I, revenue from commercial activities accounts for a much smaller share of athletic departments' revenue, about 20 percent to 30 percent.
The high share of commercial revenue for some sports programs raises the questions of whether those programs have become side businesses for schools and, if they have, whether the same preferential tax preferences should apply to them as to schools in general. The Congress could change the tax treatment of sports programs in several ways, such as limiting the deduction for contributions, limiting the use of tax-exempt bonds, or limiting the exemption from income taxation. As long as athletic departments remain a part of larger nonprofit or public universities, however, schools would have considerable opportunity to shift revenue, costs, or both between their taxed and untaxed sectors, rendering efforts to limit the tax preferences for athletic departments alone largely ineffective. In contrast, changing the tax treatment of income from certain sources, such as corporate sponsorship income or royalties from sales of branded merchandise, would create less opportunity for shifting revenue or costs, and it would have larger effects on the most commercial sports programs.
This last option seems like something we should do. When you're looking for revenue, it's important to find it in these little nooks and crannies. In particular, when you have a situation where raising the tax leads to little tax-avoiding behavior, it means you're looking at a revenue measure that's going to have a minimal distorting effect on the broader economy.