The "I've Got Mine" Generation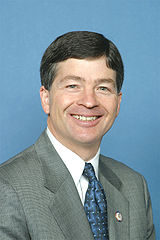 One of the oddities of the current political dynamic is that the largest slice of our government's domestic spending goes to programs for old people, but old people have a marked tendency to vote for the party of tax cuts and benefit reductions. David Brooks thinks we can resolve this problem through a sudden outbreak of selflessness on the part of seniors:
Spontaneous social movements can make the unthinkable thinkable, and they can do it quickly. It now seems clear that the only way the U.S. is going to avoid an economic crisis is if the oldsters take it upon themselves to arise and force change. The young lack the political power. Only the old can lead a generativity revolution — millions of people demanding changes in health care spending and the retirement age to make life better for their grandchildren.
It may seem unrealistic — to expect a generation to organize around the cause of nonselfishness. But in the private sphere, you see it every day. Old people now have the time, the energy and, with the Internet, the tools to organize.
As is often the case, actual Republican members of congress have a less edifying perspective than Brooks' but perhaps a better sense of hardball politics. Thus when you look at Jeb Hensarling's proposal for drastic cuts in Social Security benefits or Paul Ryan's plan to pair drastic Social Security cuts with drastic Medicare cuts you'll see that there's a trick—none of it applies to anyone who's 55 or older today. The basic idea is to take the GOP old white people base and insulate them from cuts. The under 55 crowd will still have to pay the taxes to finance their benefits, but we ourselves won't get the benefits.
As you'll recall from the health reform debate, somewhat paradoxically it's the current beneficiaries of single-payer government-provided health insurance who evince the most opposition to universal health care. Basically, they've got theirs and don't care about extending the benefits of universal health care to younger people. Ryan and Hensarling are proposing to institutionalize this version of the intergenerational bargain—culturally conservative oldsters still get paid, but the welfare state they enjoy and support will be phased out for Generations X and Y.