Final 2010 Strategist Predictions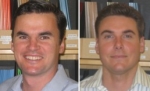 Hickey and Walters (Bespoke) submit:
Below is a list of the 2010 S&P 500 year-end price targets of major Wall Street strategists as surveyed by Bloomberg prior to the first trading day of the new year. As a whole, strategists are looking for a year-end price of 1,225 for the S&P 500, which translates into a gain of 9.82%. Deutsche Bank's Binky Chadha has the highest target at 1,325, while Barclays' Barry Knapp has the lowest at 1,120. All strategists are forecasting a 2010 gain.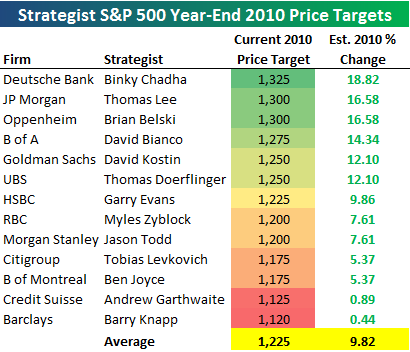 Complete Story »