The Office and College Tuition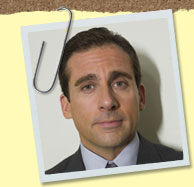 On last week's episode of The Office it was revealed that ten years ago Michael Scott foolishly promised a class of second graders that if any of them managed to graduate from high school and get into college, he would pay for their college tuition. He had no way of actually fulfilling that pledge, but kept up the pretense that he was going to live up to his promises all the way up to right before the kids' graduation. Caught red-handed, he attempted the lame rationalization that a bunch of those kids probably would have dropped out of school without the motivational power of his fake pledge, so at the end of the day they were actually better-off than they would have been had he not lied to them.
A lame excuse. But as Ben Miller points out it captures some elements of the truth:
For the past few years, the trend among wealthy institutions (public and private) has been to enact access policies focused on heavily discounting or eliminating tuition and fee costs for students who come from low-income families. The result is policies like Princeton's, where tuition is free for students whose family income falls below $120,000. But while these initiatives can succeed in improving an institution's socioeconomic diversity, they have a minimal effect on wider behaviors or incentives. Recent research presented at a College Board conference shows that there are already an estimated 30,000 high-achieving low-income students who each year fail to attend an institution that matches their academic qualifications (page 11). These policies also do nothing to tackle the problem that many families significantly overestimate the cost of college—a belief that could cause students to avoid enrolling since they assume they cannot pay for it. Even if they correctly guess costs, parents and students may still have trouble understanding just how much grant money they will receive thanks to a complex aid form and opaque institutional policies.
Instead, what Scott's promise did is cut through the confusion and complexity with a straightforward pledge—graduate on time and your college will be covered. Students do not understand "your award will be your cost of attendance less expected family contribution"—the formula for a Pell Grant—but they do understand free, or even a specific dollar amount. By removing the guesswork and beginning at a young age, the promise created an incentive for students to work hard at their elementary and secondary schooling with the understanding that a payoff awaited at the end.
The wage premium for college graduates is quite high. And the wage penalty suffered by people who drop out of high school is also pretty large. Consequently, taking out large amounts of debt in order to pay to go to college is a very worthwhile investment. And beyond that, schools generally do have financial aid programs that make it possible for poor students to attend school for much less than the "headline" tuition numbers. But as Miller is saying, this still leaves in place very large barriers of perception. To succeed in high school and become an attractive college applicant requires a lot of deliberate work over a long period of time. For a kid with non-college parents attending a school that generally doesn't send people to college, the perception that college is "too expensive" is going to deter him and his family from emphasizing the kind of behaviors that could put you in a position to graduate high school, get scholarships / Pell Grants / loans, and go to college.
Under the circumstances, there's a lot of value to programs that offer clarity about the idea that kids who work hard and do well will be able to get further education and that that education will benefit them down the road.