The Silence of the Anti-Abortion Activists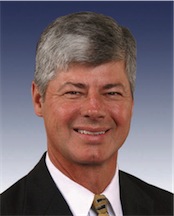 If you want to start your day off on a sour note, pay some attention not just to the substantive harm Bart Stupak did to the health care reform bill over the weekend, and think about how little political benefit he got while doing it. What his amendment did, in essence, was take pre-existing compromise language that would have preserved the legal status quo for abortion (itself slanted toward arbitrary deligitimization of abortion as a medical procedure) and change it such that now the House bill, if enacted, would be a step backwards in terms of access to abortion.
So far, so bad. But you get what you get. Stupak is in the Congressional Pro-Life Caucus and evidently he's serious about it. Given an opportunity to restrict access to abortion, he seized the opportunity. But at least his fellow anti-choicers should appreciate his efforts, right? Now that he's turned health care reform into an abortion-restricting bill, they'll be supporting the bill, right? Even if no House Republicans could be persuaded to vote "yes" then surely single-issue anti-abortion activists will support it, right? Wrong! With the exception of Democrats for Life, pro-life organizations are praising Stupak but denouncing the bill anyway, citing imaginary provisions to euthanize seniors. The US Conference of Catholic Bishops sent out a press release urging passage of the Stupak amendment, but no release urging passage of the amended bill.