The Worst Words for the Economy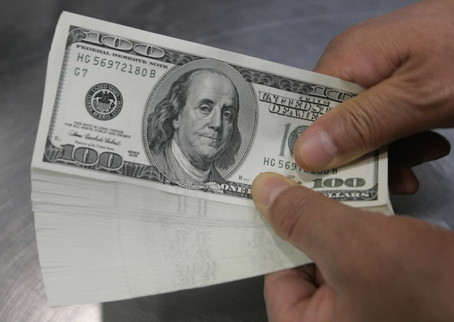 Paul Krugman on the politics of the dollar:
The truth is that the falling dollar is good news. For one thing, it's mainly the result of rising confidence: The dollar rose at the height of the financial crisis as panicked investors sought safe haven in America, and it's falling again now that the fear is subsiding. And a lower dollar is good for U.S. exporters, helping us make the transition away from huge trade deficits to a more sustainable international position.
But if you get your opinions from, say, the Wall Street Journal's editorial page, you're told that the falling dollar is a terrible thing, a sign that the world is losing faith in America (and especially, of course, in President Obama).
The easiest way to improve our economic policy would be to change the way we talk about the dollar. No more "strong" dollar and "weak" dollar. Instead, talk about "high" dollars and "low" dollars.
When people hear "weak" dollar, they think something bad is being done to the United States. It's terribly hard for a politician to advocate a "weak dollar" policy. It sounds like you're throwing Osama bin-Laden a birthday party.
In fact, a "weak" dollar is actually the one that builds America's manufacturing economy, as it makes our exports more competitive. A "strong" dollar, conversely, builds the production base of other countries, as it encourages Americans to import goods. My hunch is that most people who think they want a "strong" dollar wouldn't be too happy if they knew what a strong dollar meant. If we talked about a "high" and "low" dollars, the issue would be a bit less confused.
Photo credit: By Choi Bu-Seok -- Reuters