School for Rich Kids Isn't Charity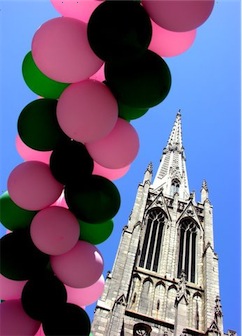 Grace Church, New York City (cc photo by Barbara Hanson)
Felix Salmon raises a long-time bugaboo of mine—the madness of giving private schools the same tax status as charities. It's true, of course, that someplace like the schools I was sent to aren't for-profit businesses. But they're certainly not charities. And as best one can tell, their main impact on the common weal is negative, drawing parents with resources and social capital out of the public school system and contributing to its neglect.
You'd have to believe that New York City's public schools would be both better funded and free of this kind of nonsense if a larger portion of the city's elite were sending their kids to them. Arguably private school tuition ought to actually be taxed, but at a minimum for your donations to a school to count as charitable they school ought to be made to demonstrate that it's providing a service to people in need (as many Catholic schools are) and not just to the small number of families who can afford the tuition. Gossip Girl is fun, but not in need of large implicit tax subsidies.