Zynga IPO rumor mill shifts into high gear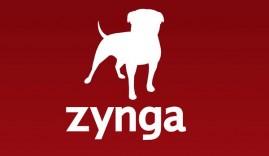 Could Zynga — creator of Mafia Wars, FarmVille, and other social games — follow on the footsteps of LinkedIn and be the latest social media company to file an IPO? Some analysts predict a filing by week's end, which would put the San Francisco-based social gaming giant on track to present an even larger offering than LinkedIn did last week.
It comes as no surprise that talk of such an IPO has heated up in recent days. Zynga is among the few hotly tipped companies — Facebook, Groupon, and Twitter included — to be mulling a potential offering on the heels of LinkedIn's exciting debut. This baby could be even bigger, though: presently, the company is valued at $8 billion, nearly double LinkedIn's valuation just prior to going public. The company also has a robust stable of backers, including Russia's largest Internet investor Digital Sky Technologies, venture capital firms Avalon Ventures and Kleiner Perkins Caufield & Byers, and one Reid Hoffman, who sits on Zynga's board and incidentally founded LinkedIn.
Meanwhile, Zynga's business strategy appears to hinge on diversification. While the company's games rely heavily on the Facebook platform, Zynga has taken steps to avail its roster to a variety of venues, including the Apple iPhone, Google's Android platform, and a number of social media outlets in Japan. Social media investors seem to be interested in companies with multiple revenue streams, and this one's got 'em: Zynga generates income from the sale of virtual goods in its games, as well as prepaid cards that contain virtual currency to a number of real-life retailers.
Zynga is a different beast than LinkedIn — different user type, different offerings — but nonetheless operates in the uber-hot social media realm. As a result, the company will no doubt be compared to LinkedIn's IPO debut if and when it decides to file. My recommendation if you're considering investing: read the S-1, get a sense of the company's risk factors, and decide if it's a risk worth taking.