You can finally listen to podcasts on your Apple Watch without having an iPhone around (AAPL)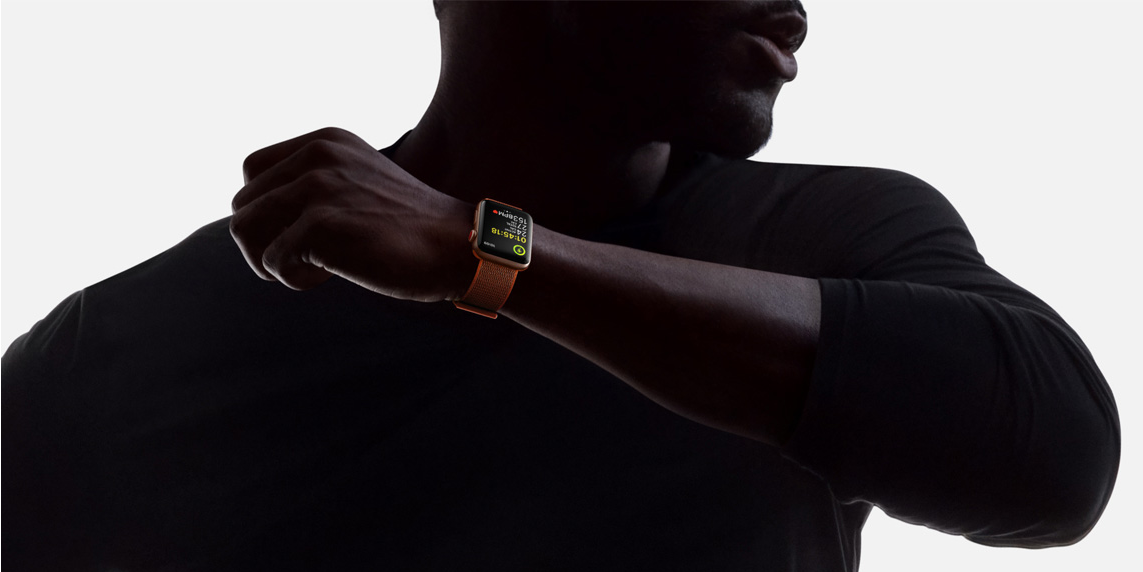 Apple Watch users haven't been able to listen to podcasts via the device unless they've had an iPhone nearby.
That's because Apple has yet to release a podcast app for the Apple Watch, and it's limited developers' ability to create their own podcast apps.
But two developers recently released new — if imperfect — apps that allow users to listen to podcasts via an Apple Watch without an iPhone around.
App developers have finally fixed one of the biggest shortcomings of the Apple Watch — its inability to play podcasts without an iPhone near by.
Unfortunately, their solutions, while welcome, aren't exactly ideal.
The big new feature on the latest version of the Apple Watch is that you can connect it to the cellular networks, allowing you to untether it completely from an iPhone. You can now connect to the internet or even place calls just from the Watch.
What you haven't been able to do with the new Watch by itself, though, is play podcasts. Apple has yet to release a podcast app of its own for the Watch. And because of certain limitations in watchOS — the operating system underlying the device — it's been difficult for developers to create their own podcast apps for the Watch.
So if you wanted to listen to a podcast during a workout or on your daily walk, you had to bring your phone along.
But you can now catch up on "This American Life" or even Business Insider's "Success! How I Did It!" on an Apple Watch with no phone nearby, thanks to two free apps released this week — Workouts++ and MiniCast.
You can listen to podcasts Workouts++ — as long as you indicate you're exercising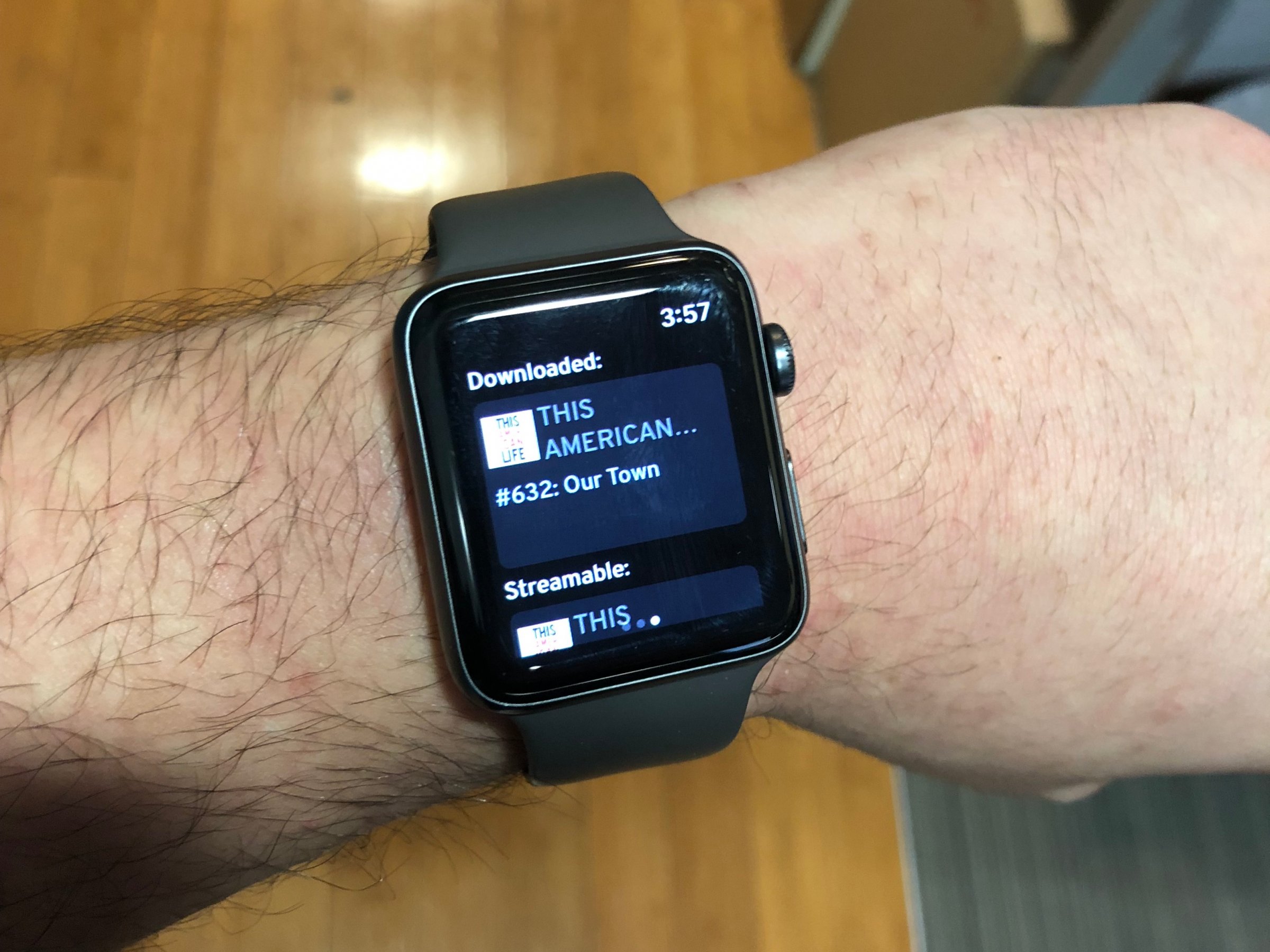 Kif Leswing
Workouts++ isn't actually a podcast app. Instead, it's essentially a more fully-featured version of the Workout app that's included with the Watch. But one of those additional features just happens to be the ability to stream podcasts straight to the device.
The feature comes with some big caveats. You'll need to have cellular service for your watch to be able to stream or download podcasts to it. You also can't use any other app on your phone if you want to continue to listen to podcasts.
And you'll need to start the Workouts++ app's workout tracking feature to listen to a podcast. For podcasts to work, the app needs to think you're working out — even if you're just sitting on the couch.
"The road to get this working nicely on the Apple Watch was a bit bumpy," developer Dave Smith wrote on his blog.
He added in a tweet: "The app is given special abilities when a workout is active, which has the side-effect of making podcast playback possible."
Even with those limitations, Workouts++ is easily the better option if you want to listen to podcasts via your Apple Watch and not have to lug your iPhone along also.
Workouts++ is a free download.
MiniCasts offers podcasts — and some frustrations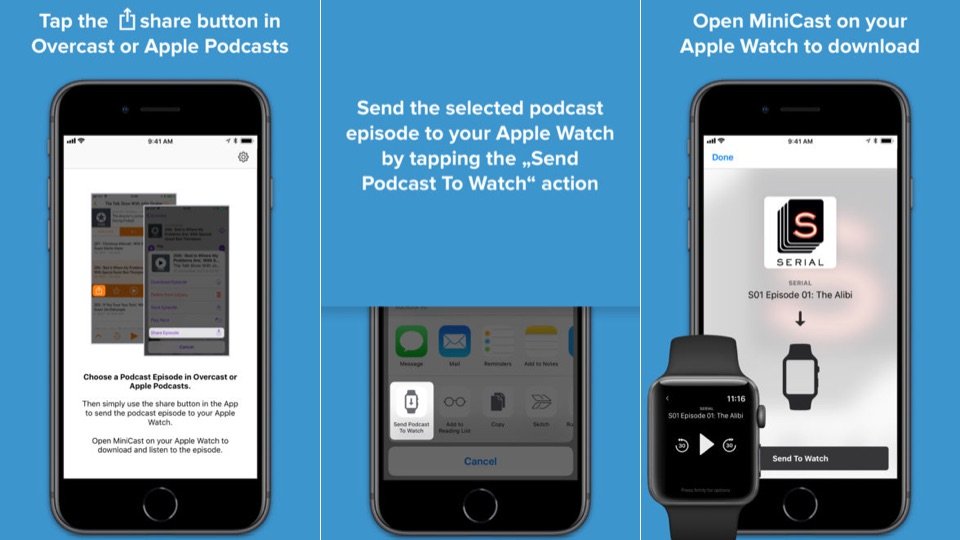 MiniCastIf you don't want to have to worry about starting a workout — fake or otherwise — to listen to a podcast or you want to use a different exercise app while listening to one, you should try MiniCast. The app lets you listen to podcast episodes that you've downloaded to it.
However, MiniCast has several big limitations. Downloading episodes can be a slow process. Unlike Workout++, MiniCast doesn't allow you to stream podcasts over a cellular connection directly to your Watch. What's more, you can't adjust the volume inside the app.
MiniCast's developers are well aware of its shortcomings and promise to fix them as soon as Apple makes it possible.
"We know MiniCast is NOT perfect," developer Fabian Pimminger wrote. "But it's a solution that works for us, and we think it can work for a few people who want to listen to podcasts on their Apple Watch. MiniCast is primarily made for situations where you don't want to take a phone with you."
MiniCast is a free download. NOW WATCH: France's $21 billion nuclear fusion reactor is now halfway complete