World War II and the End of Depression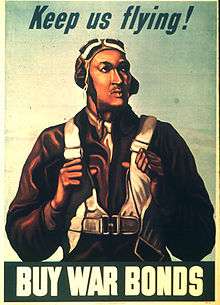 In addition to everything else that's wrong with David Broder's invade Iran column, it's worth pointing out that wartime spending was hardly the reason for the US recovery from the Great Depression. Among other things, we had extremely strong growth in FDR's first term long before mobilization was under way. As Christina Romer explained (PDF) in her speech on "Lessons from the Great Depression
for Economic Recovery in 2009," the key measures were unorthodox monetary measures that don't have totally clear analogues today:
A second key lesson from the 1930s is that monetary expansion can help to heal an economy even when interest rates are near zero. In the same paper where I said fiscal policy was not key in the recovery from the Great Depression, I argued that monetary expansion was very useful. But, the monetary expansion took a surprising form: it was essentially a policy of quantitative easing conducted by the U.S. Treasury.
The United States was on a gold standard throughout the Depression. Part of the explanation for why the Federal Reserve did so little to counter the financial panics and economic decline was that it was fighting to defend the gold standard and maintain the prevailing fixed exchange rate. In April 1933, Roosevelt temporarily suspended the convertibility to gold and let the dollar depreciate substantially. When we went back on gold at the new higher price, large quantities of gold flowed into the U.S. Treasury from abroad. These gold inflows serendipitously continued throughout the mid-1930s, as political tensions mounted in Europe and investors sought the safety of U.S. assets.
Under a gold standard, the Treasury could increase the money supply without going through the Federal Reserve. It was allowed to issue gold certificates, which were interchangeable with Federal Reserve notes, on the basis of the gold it held. When gold flowed in, the Treasury issued more notes. The result was that the money supply, defined narrowly as currency and reserves, grew by nearly 17% per year between 1933 and 1936.
It seems to me that the closest contemporary versions of this are all things that do require coordination between the Fed and others—some kind of money-financed fiscal policy. That could be "helicopter drops" of money or infrastructure spending financed by printing money or both. A more modest step along these lines that we definitely should be taking is to stop paying interest on bank reserves, thus giving a small nudge in the direction of getting more money circulating.