Woman who accused Carolina Panthers owner Jerry Richardson of sexual harassment comes forward with photos and further details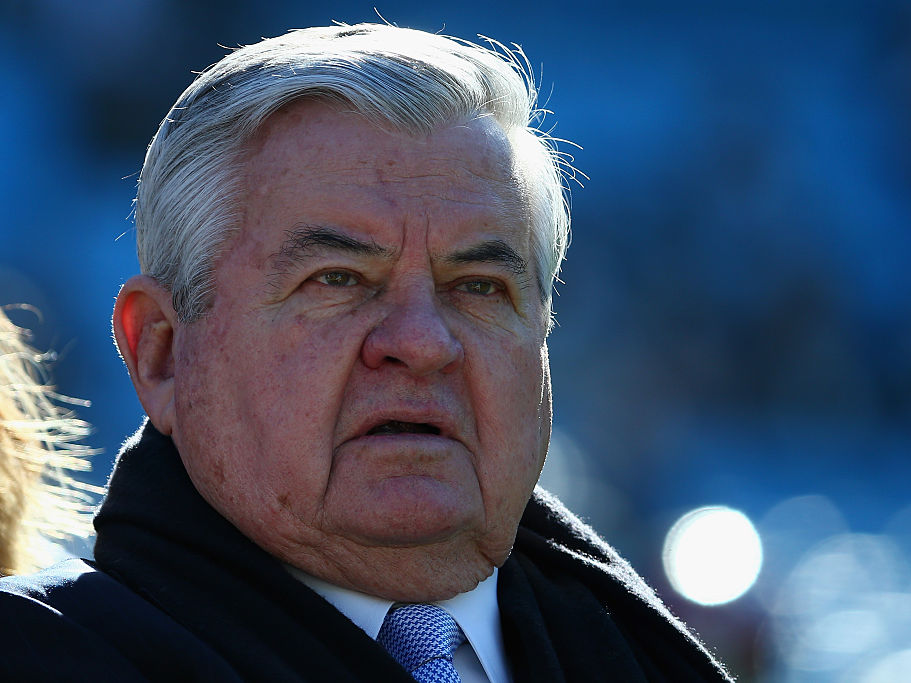 A former employee of the Carolina Panthers has published an article detailing disturbing allegations of sexual harassment against team owner Jerry Richardson.
The woman also shared photos of suggestive notes she says he sent her.
She also accused the Panthers organization of being rife with enablers and hostile to women in general.
Richardson announced he was putting the team up for sale in December when accusations first emerged, but the process of finding a new owner has been dragging with no clear end in sight.
An article published in Sports Illustrated by a former Carolina Panthers employee who has accused owner Jerry Richardson of sexual harassment has shed an unsettling light on Richardson's alleged misdeeds as owner, including pictures of handwritten notes she says Richardson sent.
The photos, as well as the rest of the allegations, present a damning portrait not only of Richardson but the Panthers organization at large. The developments could pressure Richardson to speed up the sale of the team and push the new owner to undergo a top-to-bottom cultural overhaul of the organization. See the rest of the story at Business InsiderNOW WATCH: This tool creates a perfect athletic fieldSee Also:
WHERE ARE THEY NOW? The 6 quarterbacks taken in the first round of the legendary 1983 NFL Draft
Key Browns executive is a 'big, big Baker Mayfield fan' and now the Browns could shake up the NFL Draft by taking him No. 1
The Eagles have not yet accepted Trump's invitation to the White House but are 'discussing it'