Why Tesla's Model 3 production problems are troubling (TSLA)

Timothy Artman/Tesla
Skeptics expected Tesla to struggle with mass-market manufacturing of its Model 3.
They didn't expect the company to have major problems with the vehicle's batteries.
Tesla battery business is one of its strengths.
The Tesla Model 3 is the most hotly anticipated car in the history of the auto industry. After it was revealed in March 2016, Tesla booked a massive and unprecedented number of pre-orders, now something on the order of 500,000.
The Model 3 had also been planned since the early days of the company. The strategy was to build a sexy, expensive electric sports car, use the money to launch sexy, expensive luxury vehicles, and then attack the mass market and further the ultimate objective of CEO Elon Musk: accelerate the end of fossil fuels and usher in an age of sustainable, electric transportation.
The Model 3 launched in July, but its rollout has been a mess. Musk calls it "production hell," but it is really more dire than that. After the company reported its worst-ever quarterly loss on Wednesday, it confirmed that the major bottlenecks with the vehicle are at the Gigafactory, a giant battery plant in Nevada. Musk is spending a lot of time there. Tesla's main product guy, JB Straubel evidently now calls the Gigafactory home.
An alarming problem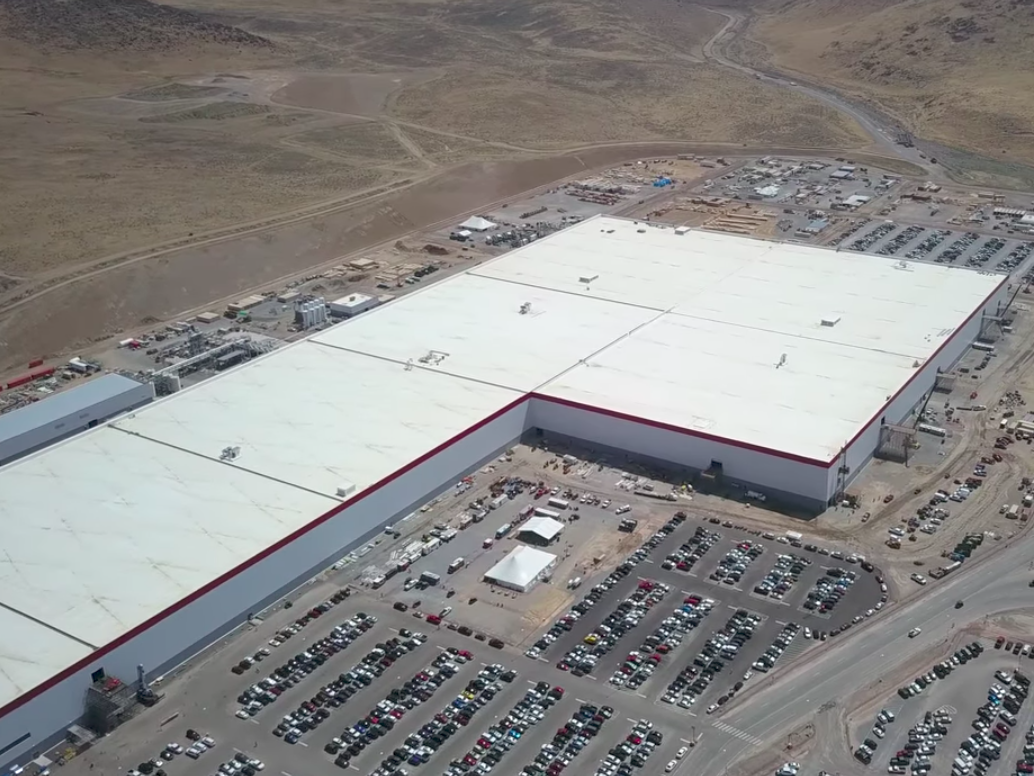 California Phantom/YouTube
The problem is alarming — a bigger concern than if Tesla were having trouble assembling the Model 3 at its factory in Fremont or had some issues with the normal supply chain. That's because the problem stems from Tesla's only significant point of true expertise in the auto industry: battery production.
"The primary production constraint really, by far, is in battery module assembly," Musk said on a conference call with analysts after earnings were announced, confirming earlier reports.
"[W]e had a subcontractor, a systems integration subcontractor, that unfortunately really dropped the ball, and we did not realize the degree to which the ball was dropped until quite recently, and this is a very complex manufacturing area," he added. "We had to rewrite all of the software from scratch, and redo many of the mechanical and electrical elements of zone two of module production."
Tesla's Achilles' heel has always been its inability to build cars as effectively as the Toyotas and General Motors of the world, but for its two luxury vehicles, the Model S and Model X, that's been largely overcome and Tesla's "core" business is on track to deliver 100,000 cars in 2017 and an impressive 250,000 over the life of the company.
Skeptics anticipated that Tesla would have a tough time ramping up Model 3 production, given the large number of pre-orders, Tesla's history, and the difficulty of launching an all-new vehicle priced much lower than Tesla's current offerings.
But few thought that Tesla would have battery challenges.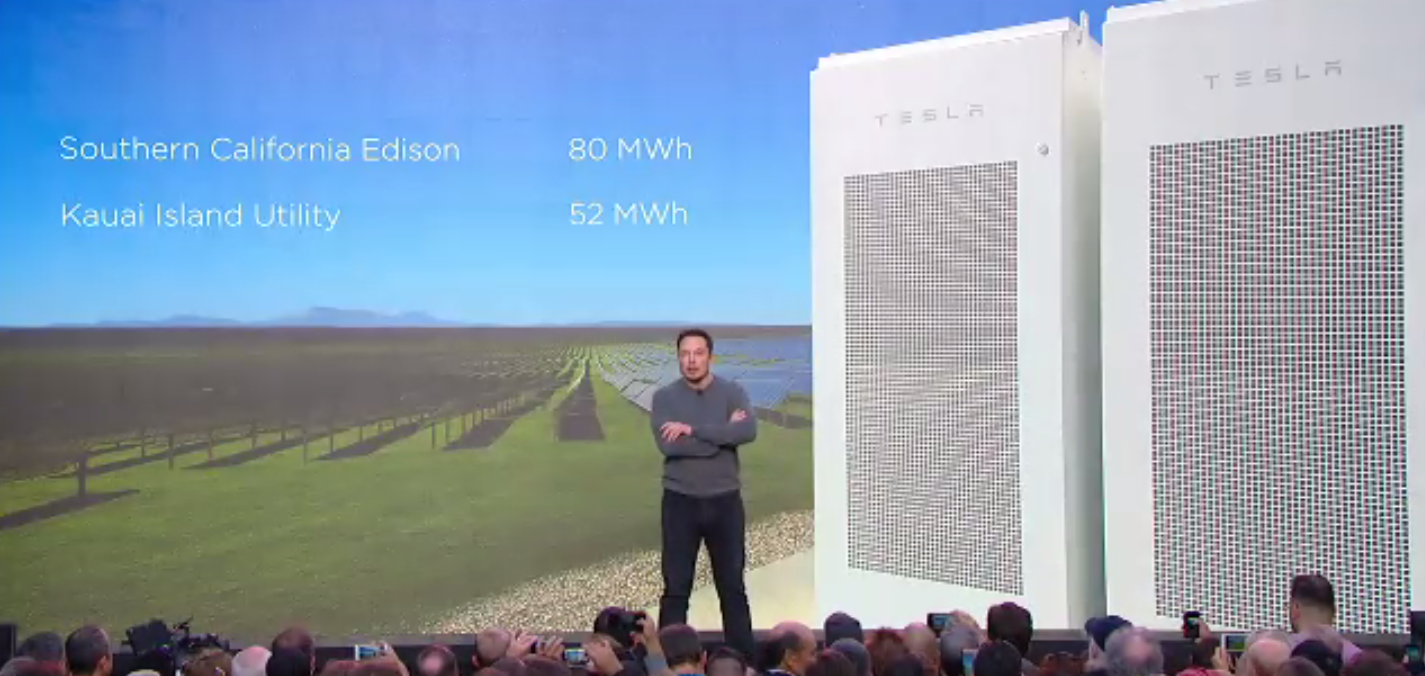 Screenshot via Tesla
Batteries are fundamental
Tesla is basically great at building batteries. The design is unusual: thousands of laptop cells wired together and managed by software. But the system works and works well; when the original Roadster, Tesla's first vehicle, hit the streets a decade ago, it was the only electric car that could serve up the kind of range that gas-powered vehicles delivered.
And the battery story has only gotten better. Tesla is now getting 335 miles of range out of its largest battery pack, a 100 kilowatt-hour unit. Tesla's Model S P100D in "Ludicrous Mode" is so good at drawing power from this pack and sending it to the wheels that it can outrun every supercar in the world. Tesla is also taking batteries out of the cars and using them for energy storage, most recently in Puerto Rico following a devastating hurricane that knocked out electricity for much of the island.
Prior to the company's brush with bankruptcy back in 2008, the battery story was only thing Tesla had going for it. Coupled the carmaker's electric powertrains, this aspect of the business was profitable, long before Tesla was selling $100,000 luxury sedans with a 20% gross margin.
We're gonna need a lot of batteries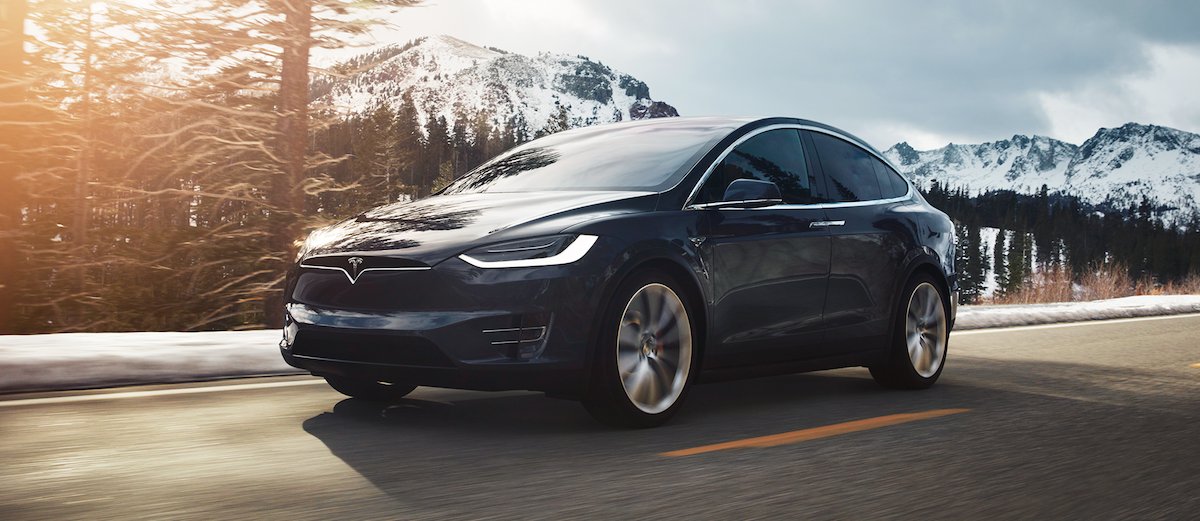 Tesla
The simple explanation for production hell at the Gigafactory is that because Tesla needs so many packs to build 500,000 Model 3s, it has to radically accelerate battery assembly and is trying to automate as much of the process as possible. In that sense, the company can be forgiven for not getting it right — it could have pursued business as usual and rolled a few thousand 3s per week soon after launch, but instead, it planned for a future when monthly production would rise to 20,000 units.
The fix-it-on-the-fly approach is consistent with how the company operates, but it doesn't make sense on the battery front. Admittedly, the Gigafactory is itself a work-in-progress. But Tesla had been aiming for 20,000-unit-production by December for some time. Assembling enough battery packs to hit that mark was a fundamental that we assumed the company would get right.
The bottom line is that it's baffling Tesla didn't.NOW WATCH: Tesla's value is surging 'because the vision is so intoxicating'