Why Republicans don't have an alternative health-care bill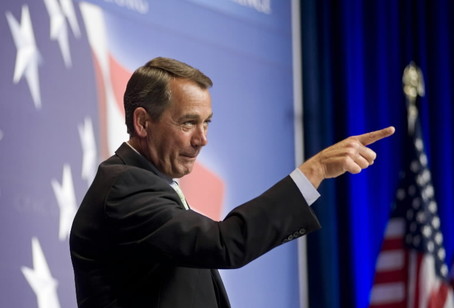 The worst thing that could happen to Democrats at tomorrow's summit would be for Republicans to arrive with a credible compromise. If they put the Coburn-Ryan-Nunes-Burr proposal on the table, that could split Democrats pretty neatly. It's not a great bill, but nor is it six buzzwords and a cover page masquerading as a policy.
But the word on the street is that they won't do that. It's not that hard to see why: Real bills come with real weaknesses. The Coburn-Ryan-Nunes-Burr proposal repeals the employer tax exclusion and converts it to a refundable tax credit. That's actually good policy, but it's unpopular policy. And Republicans have made a decision not to offer good policies that have unpopular elements. As my colleagues Shailagh Murray and Perry Bacon Jr. report, the relevant talks happened way back in August:
As Democratic proposals began to take shape last spring, Republicans were holding their own internal discussions about how to approach the health-care debate. Some wanted to offer a path to universal health care centered on conservative, market-based ideas, while others favored more targeted, incremental legislation to correct fundamental flaws in the system. Others embraced a strategy that focused solely on attacking ideas put forth by Democrats.
The raucous town hall meetings of the August congressional recess, driven largely by opposition to widespread health-care reform proposals, ended that debate. The three GOP senators who had been negotiating with Senate Democrats backed away from the table, and GOP leaders shelved the idea of offering a broad alternative overhaul proposal.
It's very hard to find an acceptable compromise between "let's actually do something about this major problem" and "let's make it official party policy that we will not propose any solutions that will do something about this major problem."
Photo credit: By Cliff Owen/Associated Press