The White House counsel reportedly almost resigned amid concerns over Trump-Kushner meetings and the Russia probe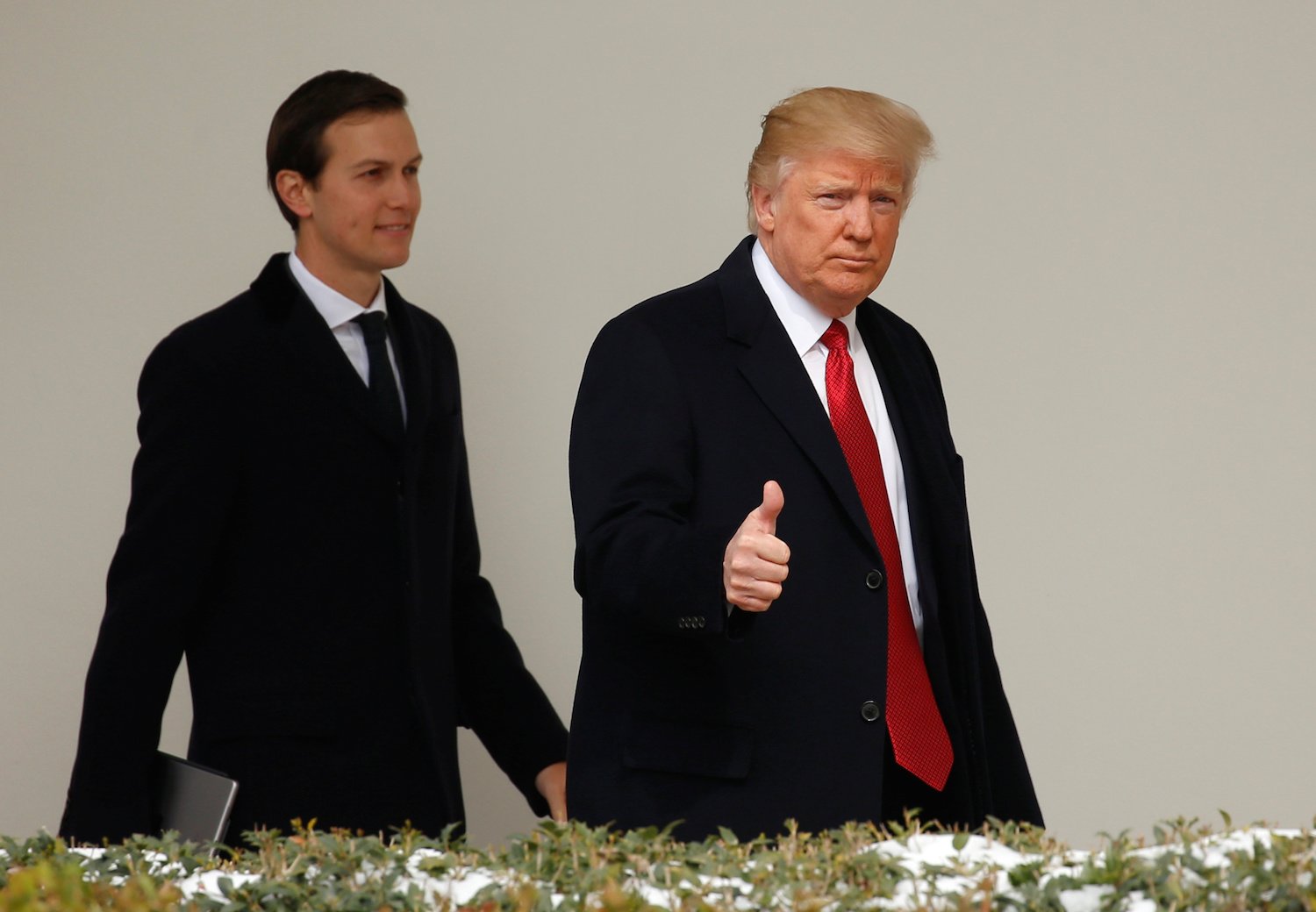 REUTERS/Kevin Lamarque
White House staffers were reportedly worried that White House counsel Don McGahn would resign this summer
McGahn was said to have been frustrated over President Trump's frequent meetings with Jared Kushner
Trump and Kushner are subjects in Robert Mueller's Russia investigation, and McGahn was reportedly worried their meetings could be seen as an effort to coordinate stories
West Wing staffers were concerned that White House counsel Don McGahn would quit earlier this summer because of his frustration over meetings between President Donald Trump and his senior and adviser and son-in-law, Jared Kushner, The Wall Street Journal reported on Friday.
Special counsel Robert Mueller's ongoing investigation into Russian interference in the 2016 election is focusing on both Trump and Kushner, and whether the Trump campaign colluded with Moscow to tilt the election in his favor.
Kushner invited scrutiny after he met with two Russian officials — Russia's former ambassador to the US, Sergey Kislyak, and the head of a sanctioned Russian bank, Sergey Gorkov — during the transition period. Kushner was also present during a June 2016 meeting at Trump Tower between top members of the Trump campaign and several Russians, including a lawyer with ties to the Kremlin who had offered compromising information on Democratic nominee Hillary Clinton.
Mueller's focus on Trump appears to center primarily around his decision to fire former FBI director James Comey in May and his motivations for doing so. The White House initially said Comey had been dismissed because of his handling of the Clinton email investigation, but Trump later told NBC's Lester Holt that "this Russia thing" was a factor in his decision.
Given their proximity to the Russia probe, McGahn was reportedly concerned that the frequency with which Trump and Kushner met could be seen as an attempt to coordinate their stories, three officials familiar with the matter told The Journal.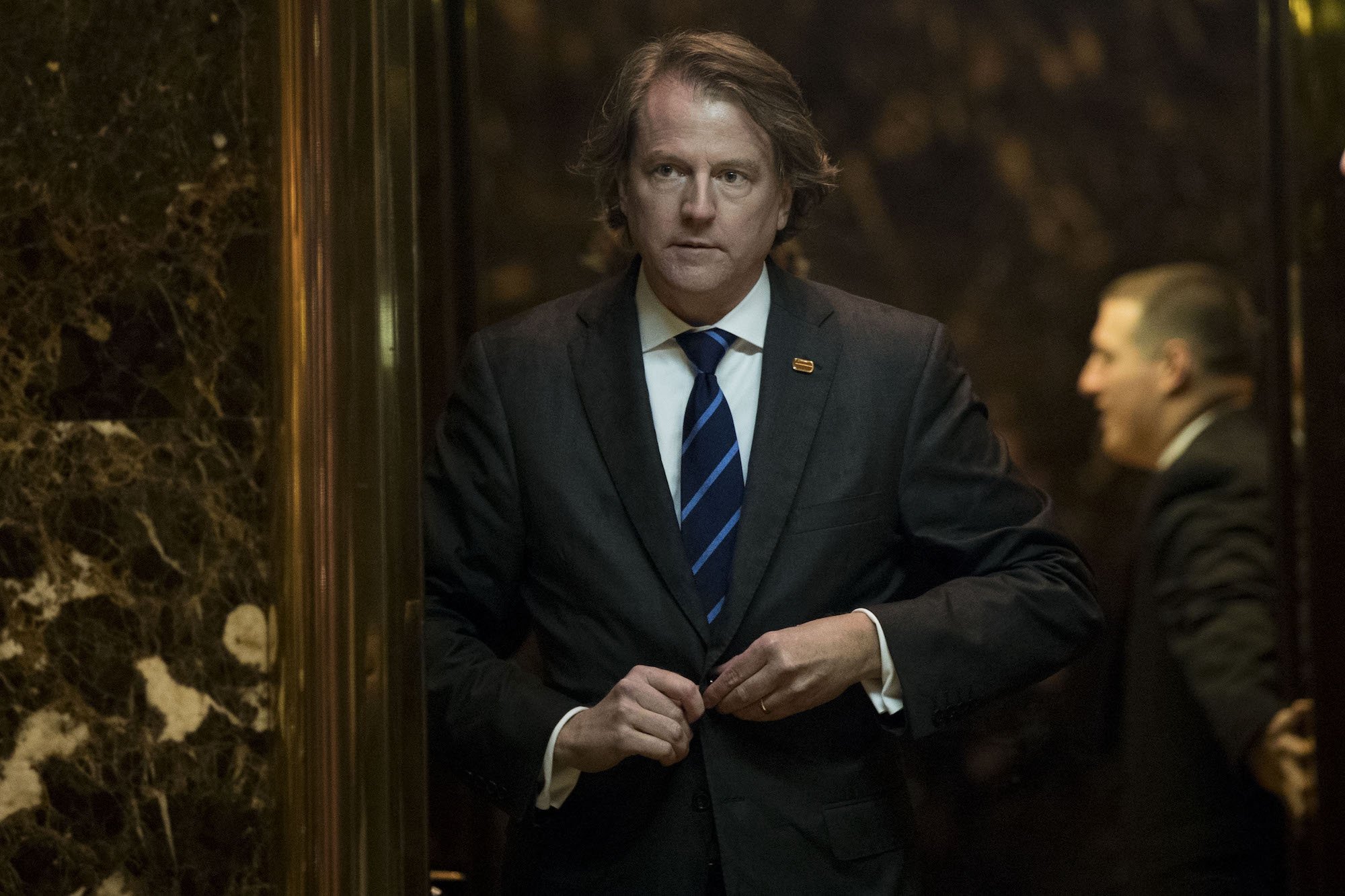 Drew Angerer/Getty Images
The White House counsel was so frustrated that then chief of staff Reince Priebus and then chief strategist Steve Bannon had to urge McGahn not to resign. He ultimately decided to stay after learning that Trump had hired a legal team, headed by white-collar defense attorney Ty Cobb, tasked with handling the White House's response to Mueller's investigation, according to the report.
Former federal prosecutor Renato Mariotti wrote on Friday that part of McGahn's concern regarding meetings between Kushner and Trump could center around the fact that both men were witness to McGahn's thought process surrounding Comey's firing.
The weekend before he fired Comey on May 9, Trump put together a draft letter laying out his reasons for dismissing the FBI director at his Bedminster golf club in New Jersey. Kushner, who reportedly argued strongly for Comey's firing, was also at the club that weekend, as was top policy adviser Stephen Miller and Trump's daughter, Ivanka. Cobb confirmed to Business Insider earlier this month that the letter is in Mueller's possession.
After the letter was drafted, McGahn reportedly advised Trump against sending it to Comey and gave Miller a marked-up copy of the letter, highlighting several sections that he believed could be problematic and needed to be struck. McGahn is one of the White House staffers Mueller is interested in interviewing, likely because of his involvement in the events leading up to Comey's firing.
It's unclear what, if any, role Kushner had in crafting the letter. But if both he and Trump were witness to McGahn's thought process around Comey's firing, their statements to one another could be "fair game" for Mueller to dig into as part of his investigation, Mariotti wrote. If the president met frequently enough with Kushner, Mueller could probe into their conversations and find inconsistencies in their stories, he added.
"McGahn is doing what any good defense attorney would do in these situations--create a protocol to ensure there is a 'prover' in the room for these conversations so that the third person could verify that issues relating to the investigation were never discussed," Mariotti wrote. NOW WATCH: Why you won't find a garbage can near the 9/11 memorial