What Sprint's (S) Carrier Support Means For Microsoft's (MSFT) OS Platform
Microsoft Corporation (NASDAQ:MSFT) may have been facing problems with its mobile devices unit, but 2015 may be the year for the company as it expands partnerships with various carriers. Last month, the company renewed its partnership with Sprint Corp. (NYSE:S), the only Tier 1 carrier that didn't support Microsoft devices till now.
At a time when Apple Inc. (NASDAQ:AAPL) and Samsung Elect Ltd. (F) (OTCMKTS:SSNLF) dominate the smartphone market, and Apple's iOS and Google Inc.'s (NASDAQ:GOOG) Android dominate the operating system market, Microsoft has been having a hard time gaining share in either market.
According to data from comScore, Microsoft's OS platform ranks third with a market share of 3.5% in October 2014. Meanwhile, Android and iOS dominated the market with shares of 52.3% and 41.9%, respectively.
Microsoft didn't even make it to the list of top five smartphone manufacturers in comScore's survey.
Limited Carrier Support
One of the main reasons why Microsoft's OS has lagged behind peers is because of its limited carrier support. The Nokia Lumia 635 marks the first Microsoft device that will be available on Sprint. The carrier previously stocked the HTC 8XT and Samsung ATIV S Neo (which supported Windows), but the aging devices were recently taken down from its online store.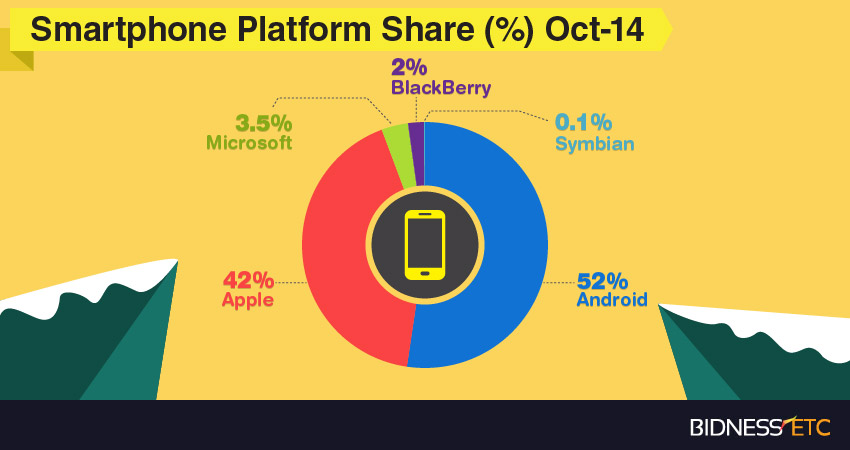 The Nokia Lumia 635 was launched on Sprint's prepaid brands, Boost Mobile and Virgin Mobile December 23, and will be available on its postpaid brands January 16. The Nokia Lumia 635 is the first device launched by Sprint that runs on the Windows Phone 8.1 platform, and marks the first time Sprint has partnered with Microsoft since March 2005.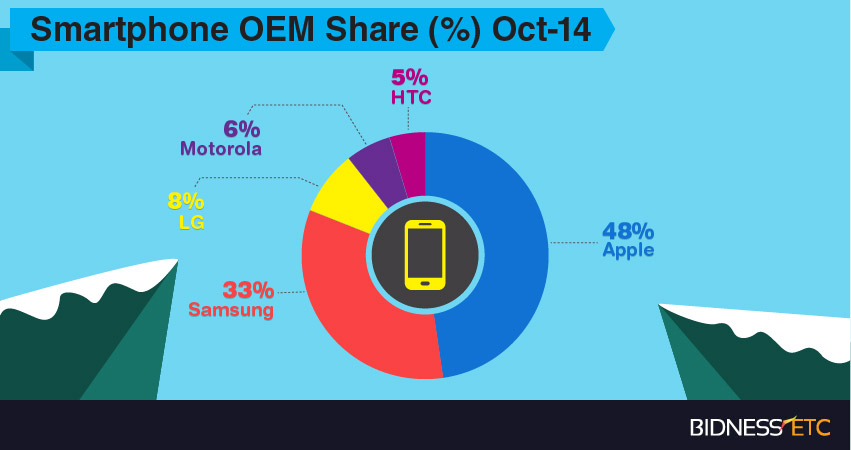 AT&T Inc. (NYSE:T) and T-Mobile US Inc. (NYSE:TMUS) already carry Windows Phone-capable devices, and are among the strongest supporters of the devices. Verizon Communications Inc. (NYSE:VZ) has also recently warmed up to Microsoft devices, but there have been rumors of AT&T and Verizon sales reps pushing Apple devices over Microsoft's.
Microsoft is making a conscious effort to be more carrier-focused with its struggling line of Windows Phone and Lumia devices. "We are pleased to partner with Sprint and offer even more U.S. customers the opportunity to choose Lumia smartphones," Matt Rothschild, head of North America sales for Microsoft Mobile Devices, remarked earlier in December.