We now know why Susan Rice requested to 'unmask' the names of Trump associates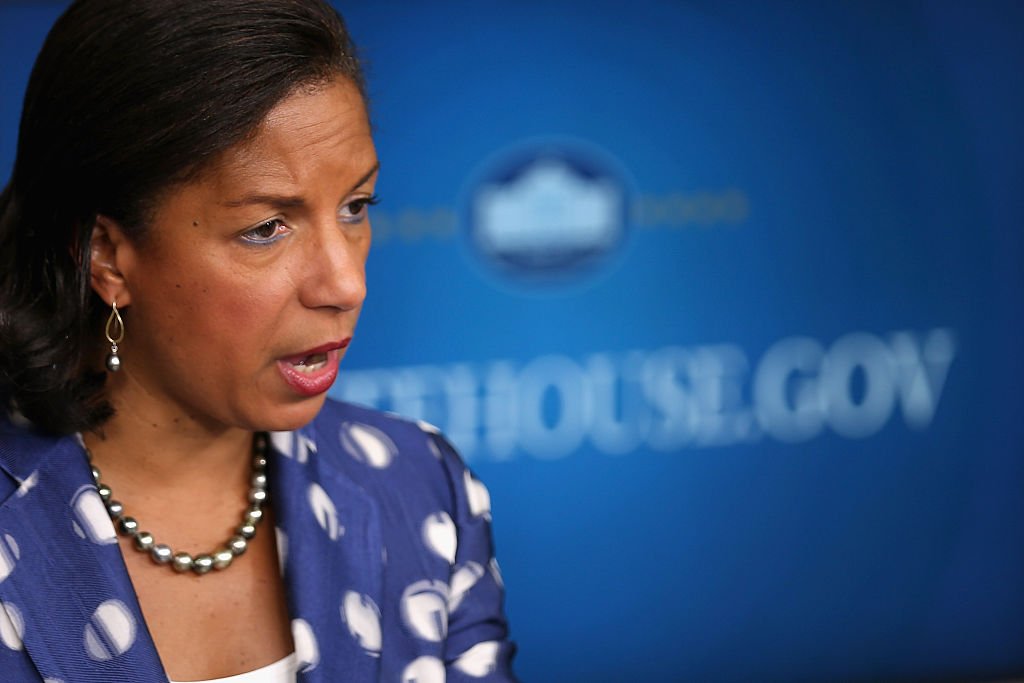 Chip Somodevilla/Getty Images
Former national security adviser Susan Rice told the House Intelligence Committee that she "unmasked" the names of President Donald Trump's associates because she wanted to find out why the crown prince of the United Arab Emirates visited Trump Tower in New York last year without notifying the US government, CNN reported on Wednesday.
Sheikh Mohammed bin Zayed al-Nahyan, UAE's crown prince, traveled to New York during the transition period in December 2016 and reportedly met with former national security adviser Michael Flynn, Trump's son-in-law and senior adviser Jared Kushner, and former White House chief strategist Steve Bannon.
According to CNN, the Obama administration felt "misled" by the UAE, which was why Rice requested that Trump associates' names be unmasked.
A senior Middle East official acknowledged to CNN that the UAE did not inform the US of the crown prince's visit in advance but denied that the UAE had misled the Obama administration. The official said that the December Trump Tower meeting was merely part of an effort to build a relationship with the incoming administration.
The crown prince's trip to New York came shortly before the UAE brokered a January 11 meeting between a Trump associate and a Russian close to President Vladimir Putin in the Seychelles islands to create a back channel of communication between Trump and Russia.
UAE officials reportedly facilitated the meeting in the hopes of encouraging Russia to distance itself from Iran, a major Kremlin ally. The Trump administration has often expressed its skepticism of Iran, and Trump on the campaign trail frequently derided the 2015 nuclear deal Iran reached with the US and five world powers.
News of Rice's unmasking request first emerged in April, when Bloomberg reported that Rice had tried to learn the identities of several Trump transition team members whose communications with foreign officials were picked up as part of the US' routine intelligence-gathering operations.
According to Bloomberg, documents showing that Rice made the unmasking requests were uncovered by the National Security Council's former senior director for intelligence, Ezra Cohen-Watnick, who was fired by national security adviser H.R. McMaster in July. Cohen-Watnick was involved in providing documents related to the incidental surveillance of members of Trump's transition team to House Intelligence Committee chairman Devin Nunes in March.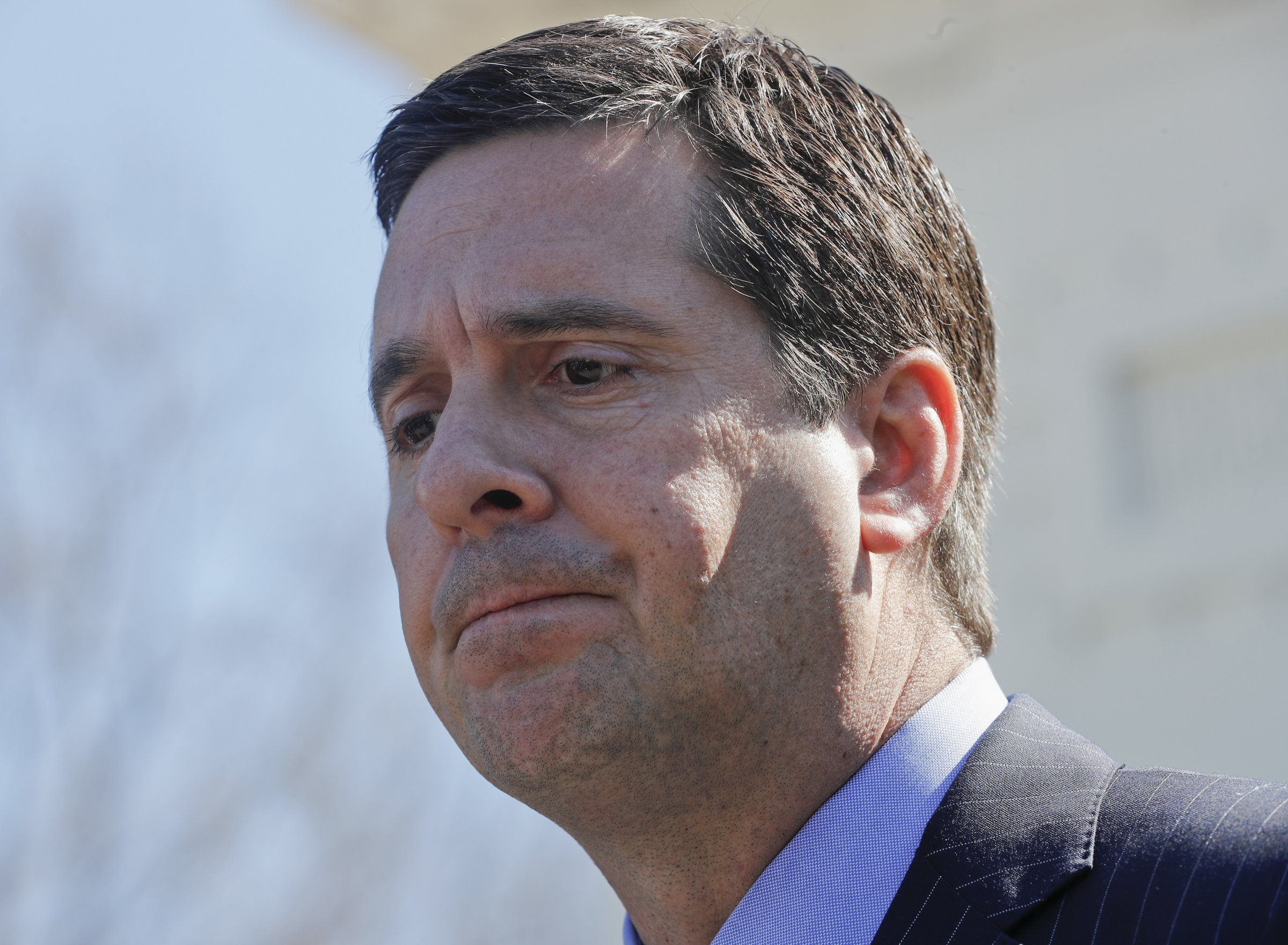 Pablo Martinez Monsivais/AP
Although Nunes recused himself from his committee's investigation, he subpoenaed the National Security Agency, the CIA, and the FBI in May — without telling his Democratic colleagues — for intelligence documents containing details of any unmasking requests made by Obama administration officials and the former CIA director to learn the names of Trump associates who communicated with foreign officials.
Trump and his allies have painted Rice's unmasking requests as inappropriate and political in nature, but Rice told NBC's Andrea Mitchell in April that allegations she unmasked Trump associates for political reasons were "absolutely false."
Further, national security experts agree that Rice's reported requests to identify which Trump associates were speaking with foreign officials before he was inaugurated were neither unusual nor against the law.
"The identities of US persons may be released under two circumstances: 1) the identity is needed to make sense of the intercept; 2) if a crime is involved in the conversation," Robert Deitz, a former senior counselor to the CIA director and former general counsel at the National Security Agency, told Business Insider in an earlier interview.
Members of the House Intelligence Committee appear to concur with that assessment.
"I didn't hear anything to believe that she did anything illegal," Republican Florida Rep. Tom Rooney told CNN of Rice's testimony.
South Carolina Rep. Trey Gowdy, who is one of the lawmakers spearheading the House investigation, told the Daily Caller "nothing that came up in her interview that led me to conclude" that she made inappropriate unmasking requests.
"She was a good witness, answered all our questions," Rep. Mike Conaway, the Texas Republican who took over leading the House Russia investigation after Nunes stepped down, told CNN. "I'm not aware of any reason to bring her back."
Natasha Bertrand contributed reporting.NOW WATCH: Trump threatens to shut down the government if the border wall isn't funded