We Need Data On Greenhouse Gas Emissions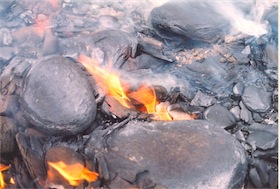 I'd seen these reports that Robert Howarth (PDF) from Cornell has calculated that shale gas actually produces 20 percent more greenhouse gas pollution than coal, thanks to the incidental release of methane into the air as a result of mining, but Kate Sheppard's analysis of the study clarifies that there's a lot of uncertainty around this:
Howarth is the first to admit that the numbers they had to rely on to write the paper are "not terribly good." That's because industry isn't currently required to report their emissions—and in fact are one of several industries suing the Environmental Protection Agency to keep it that way. Getting the data proved to be "amazingly frustrating," he says. The numbers he and his coauthors used in the study were drawn from a combination of industry reports, presentations, and dated EPA estimates.
This is part of what makes it so difficult to make sensible environmental policy in a country with a large political movement fanatically dedicated to preserving the right of fossil fuel producers to dump whatever they want into the atmospheric commons. It's not just that it's challenging to pass legislation in the face of resistance, it's that all the subsidiary things that need to happen to do even modest things—to write a blog post saying whether shale oil is more or less polluting than coal, for example—are incredibly hard to pull off.