We flew Virgin America one final time before it goes away forever — here's what it was like (ALK)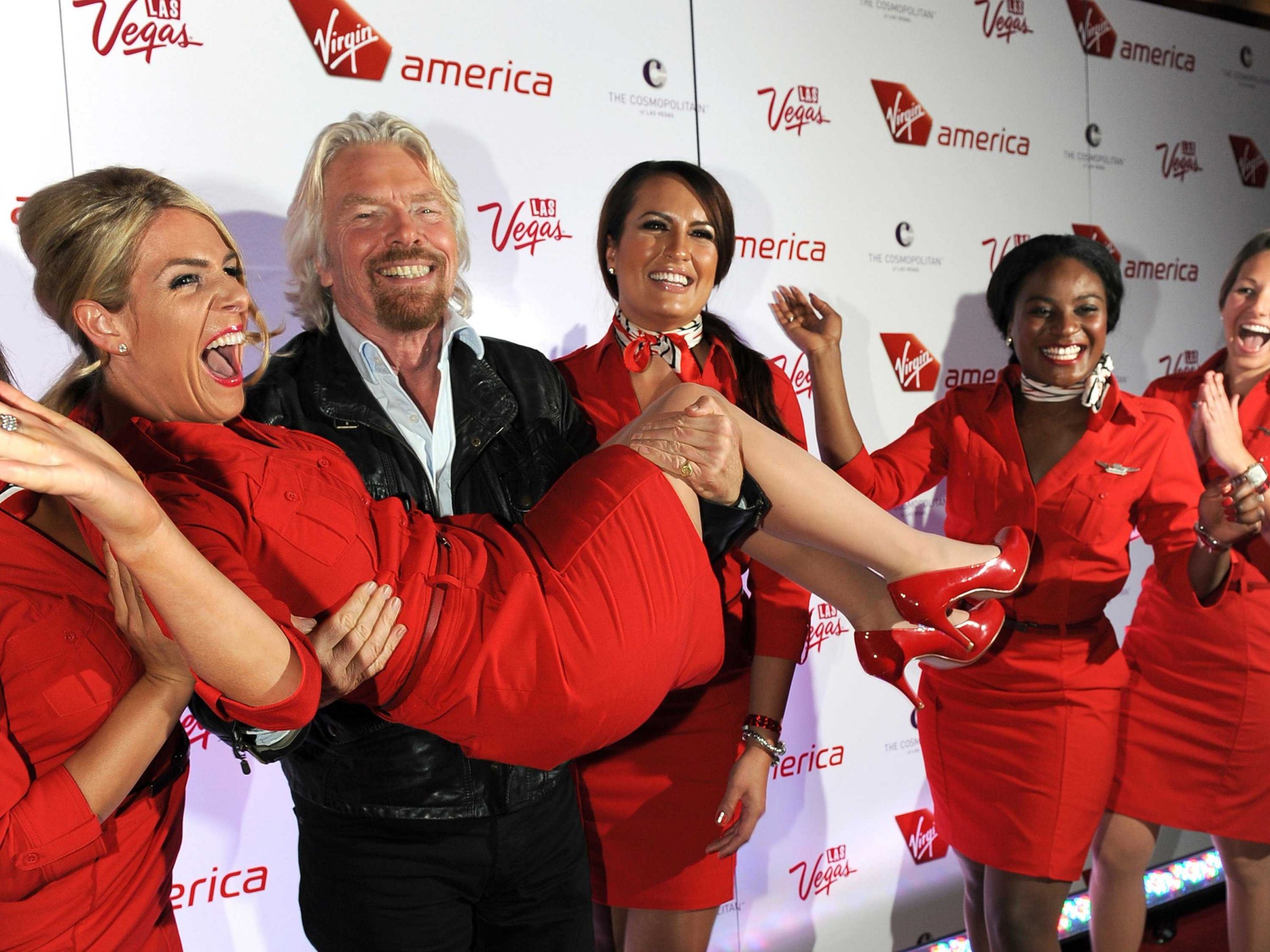 Handout/Getty Images
Virgin America has been one of the best airlines in the US since its launch in 2007.
In 2016, Alaska Airlines acquired Virgin America for $2.6 billion.
Virgin America will merge into Alaska Airlines in April.
Business Insider took a roundtrip flight between Newark Liberty International and San Francisco to experience Virgin America one final time.
In August 2007, Virgin Group founder Sir Richard Branson launched the US wing of his aviation empire. With Virgin America, the charismatic billionaire wanted to bring the chic style and lighthearted fun of his brand to our nation's flying masses.
In the decade since its inception, Virgin America has become one of the best and most beloved airlines in North America. It took home the Travel & Leisure's award for best domestic airline 10 years in a row.
However, the airline's 10th anniversary passed last year without Sir Richard's traditional pomp and circumstance. That's because everyone knew that Virgin America would probably not be around long enough to celebrate its 11th birthday.
This isn't because VA was going bust. On the contrary, it is one of the most successful airline startups in recent history.
Instead, Virgin America had been acquired by Alaska Airlines in 2016 for $2.6 billion. Even though the airline's fans held out hope that it would be able to fly on using Virgin Group's branding, Alaska Airlines confirmed last October that two carriers would merge operations in April of this year.
In a statement to Business Insider, Alaska Airlines wrote:
"On April 25 we'll integrate our passenger service systems, which means we will have one inventory of flights, one customer website (alaskaair.com), one mobile app, and only Alaska kiosks. Gates, ticketing, and check-in areas will all be Alaska-branded at the airport. It will take more time for us to update branding on the Airbus fleet, including the livery and the interiors, but in the meantime, we've started selling Virgin America's Main Cabin Select seats as Premium Class for Airbus flights after April 24."
In fact, Virgin America's fleet of Airbus A320-family jets is already being repainted with Alaska Airlines livery.
So before Virgin America disappears into aviation history, we decided to take one final trip with the airline. Here's what we saw.I arrived at Newark Liberty International Airport about an hour before my flight to San Francisco was set to depart. But with a powerful Nor'Easter storm bearing down on the Northeastern US, my flight was delayed.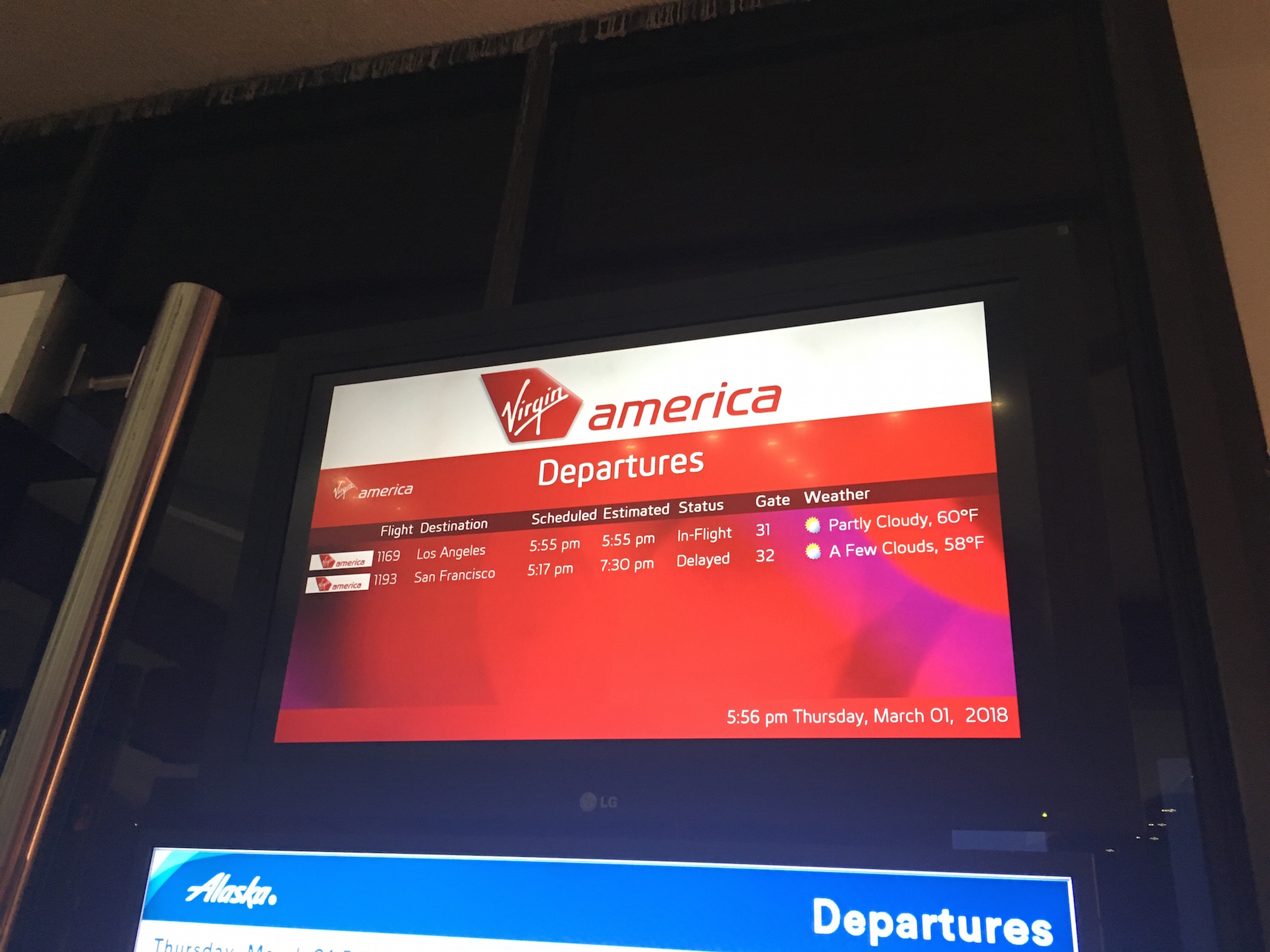 Benjamin Zhang/Business Insider
Finally, it was time to board our Airbus A320.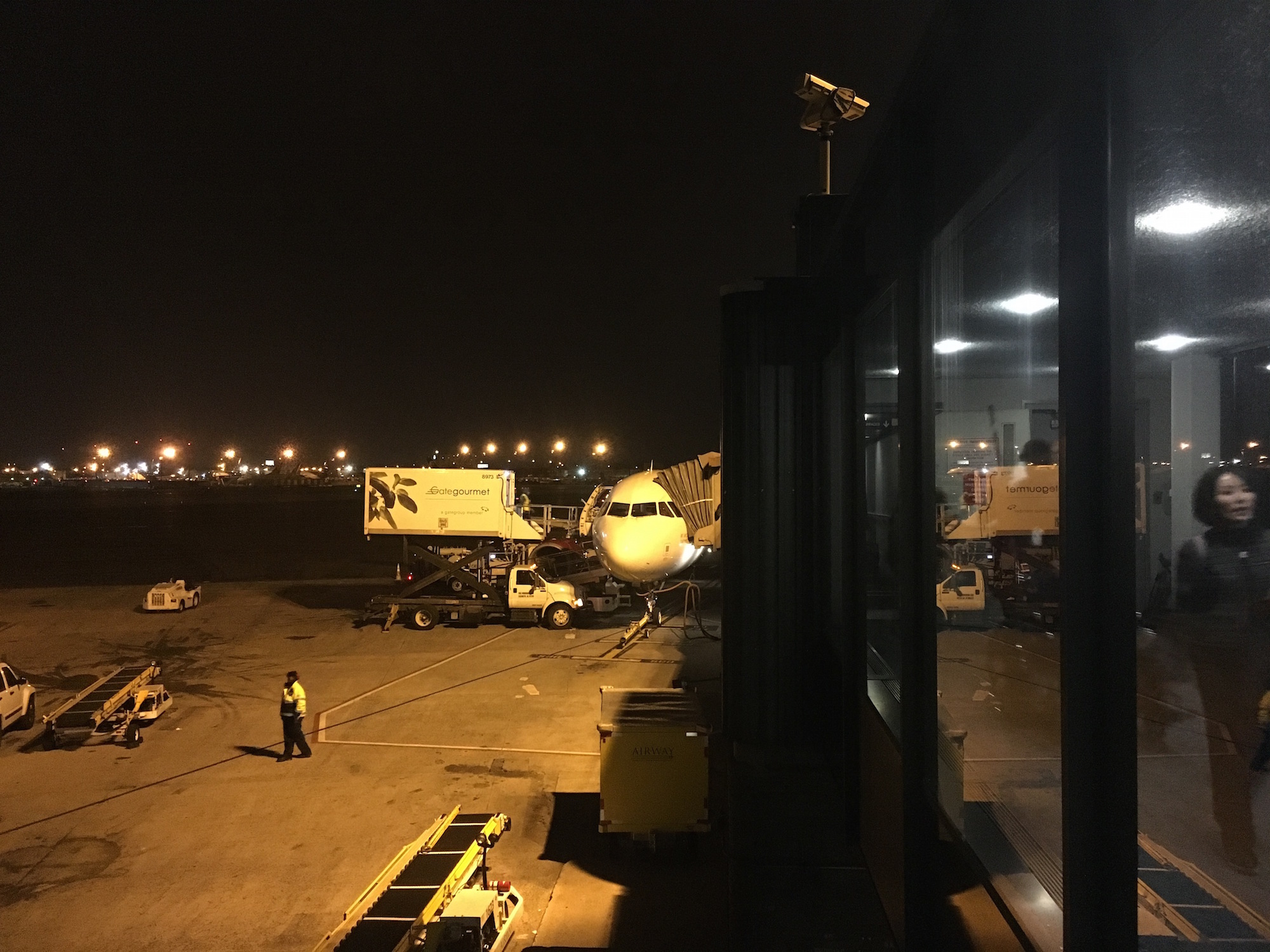 Benjamin Zhang/Business Insider
Here's what it looks like during the day.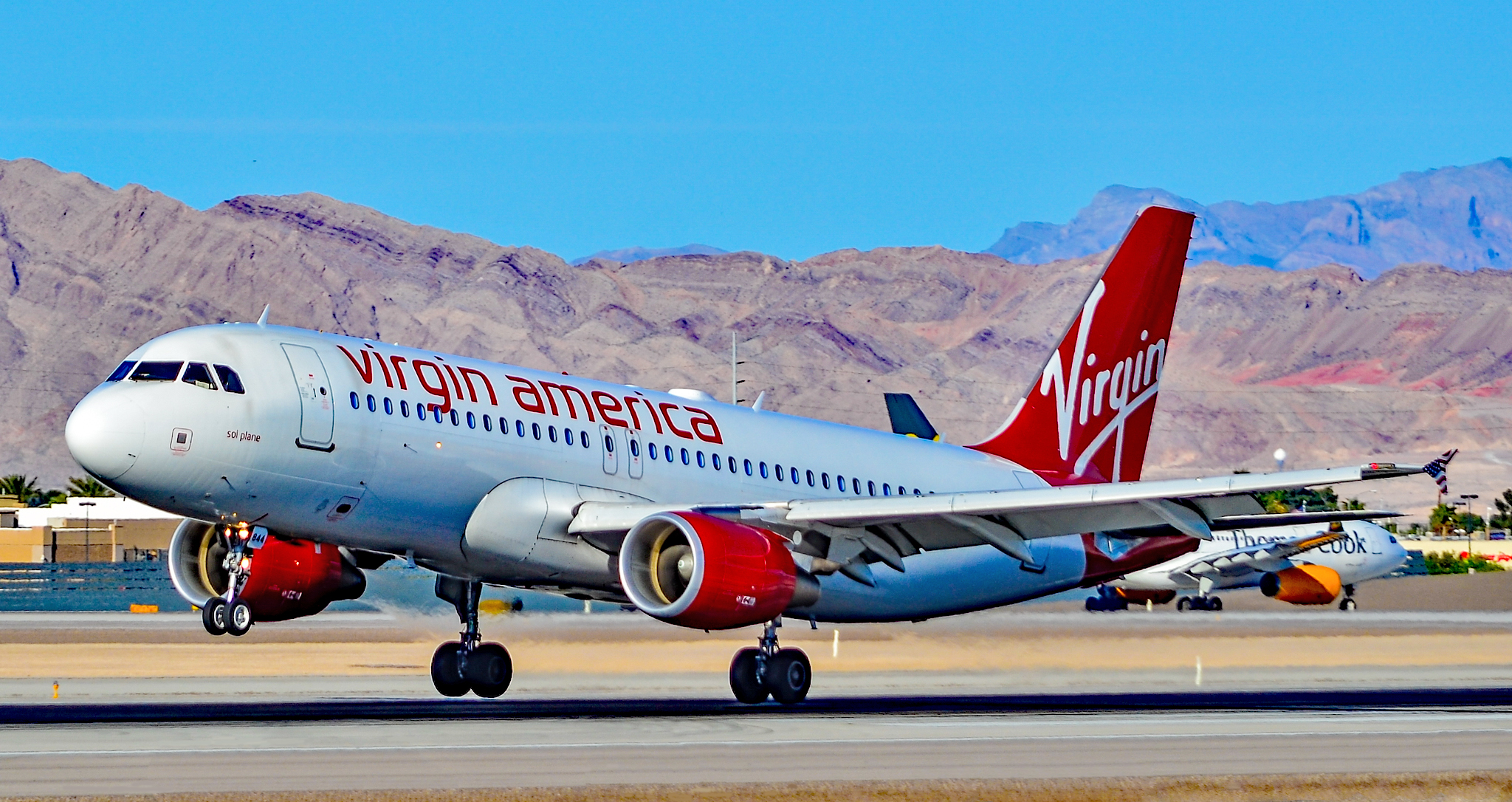 Flickr/Tomas Del Coro
See the rest of the story at Business InsiderSee Also:
The 11 best and worst airlines in America
An Alaska Airlines pilot is suing the airline alleging another pilot drugged and raped her
We drove a $43,500 Chevy Colorado ZR2 and a $38,000 Toyota Tacoma TRD Sport to see which pickup we liked better — here's the verdict
SEE ALSO: These are the 9 best airlines in America
FOLLOW US: on Facebook for more car and transportation content!