Waze is denying responsibility for the deadly Israeli-Palestinian clash caused by lost soldiers
Kārlis DambrānsNavigation app Waze has denied responsibility for the incident on Feb. 29 when two Israeli soldiers drove into Palestinian territory by accident, leading to the Israeli army having to storm a refugee camp to rescue the men, resulting in the death of at least one Palestinian.
According to multiple media reports, the two soldiers told a preliminary investigative tribunal that they strayed into the Qalandia refugee camp, located between Jerusalem and Ramallah, by accident after following directions on the Waze GPS navigational mobile app.
The soldiers were travelling in a Jeep on an administrative task. When they entered the Qalandia refugee camp, known as a possible powder keg, their car was surrounded by a mob, which proceeded to hurl rocks and firebombs at the vehicle, setting it alight.
The two men fled the vehicle separately. One of the soldiers called the military for help from his mobile phone and was located within 20 minutes, but the other man left his phone in the Jeep.
Although the second man was found in a valley by the refugee camp, rioting in Qalandia continued throughout the evening. Fearing the soldier had been abducted, the Israeli army sent in troops, helicopters and drones to storm the area, leading to the death of 22-year-old Iyad Sajadiyya.
Waze says the Israeli soldiers shouldn't have disabled safety features
But Waze, which was developed in Israel and acquired by Google in 2013 for $1.3 billion, is insisting that if the soldiers had been using the app properly, the incident would never have occurred.
"The Waze application includes a specific default setting that prevents routes through areas which are marked as dangerous or prohibited for Israelis to drive through. In this case, the setting was disabled," Waze spokesperson Julie Mossler told Forbes.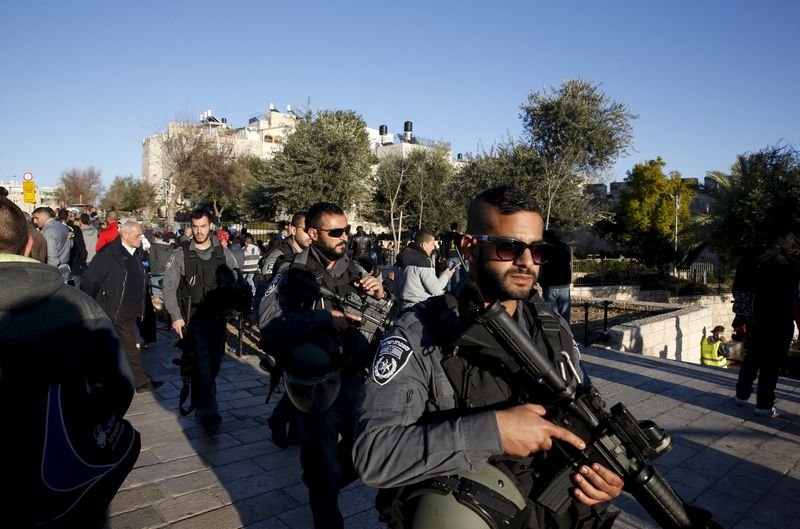 Kārlis Dambrāns"It's the responsibility of every driver to adhere to road and traffic signs and obey local laws — in this incident there were multiple layers of prevention in place. Waze has and is continuing to work directly with the relevant authorities to decrease such mishaps from occurring, but unfortunately there is no ability to prevent them all together as ultimately some prudence is in the driver's hands."
Israeli Defense Minister Moshe Yaalon is not impressed, and says that Israeli soldiers have to be trained to use paper maps and not rely so much on technology, as Waze cannot distinguish the difference between areas of the West Bank once the safe mode is disabled.
"I have always said that if even if you use a navigation program, you still need to know how to navigate with a map," Yaalon said in a speech on 1 March, according to Reuters.
Some 28 Israelis have been killed in a series of stabbings, shootings and other attacks since September. At least 168 Palestinians have lost their lives to Israeli fire in the same period, with the Israeli military claiming most were attackers.NOW WATCH: IAN BREMMER: Ukraine's government will fall apart 'by the end of this year'