Walmart, the country's largest private employer, just hiked its minimum wage for entry-level managers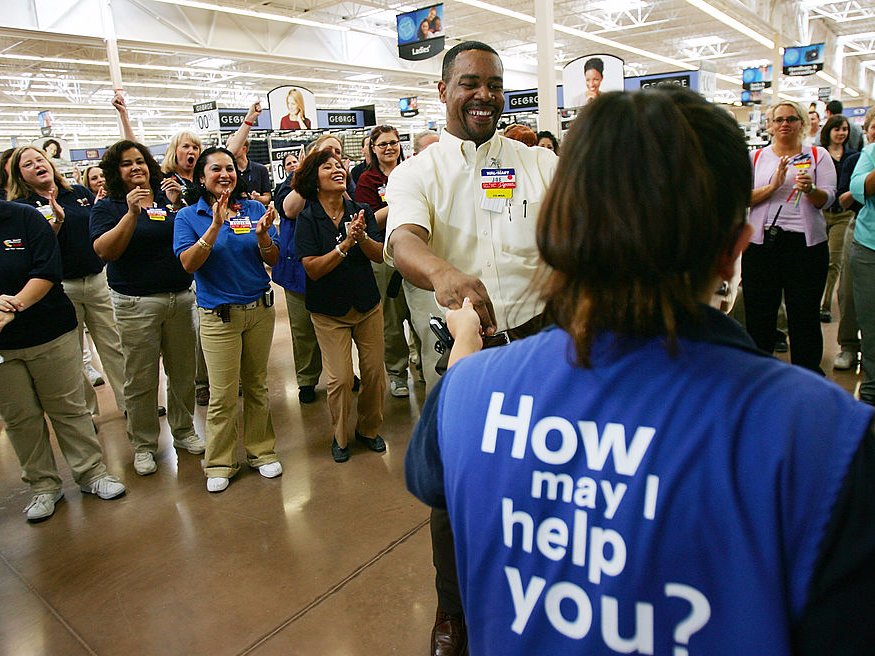 David McNew/Getty ImagesPresident Obama's new overtime rule, which was approved in May, hasn't gone into effect yet, but we're already seeing some consequences.
Walmart, the country's largest private employer, has raised salaries for entry-level managers ahead of the rule change, set to take effect December 1, in an attempt to shield itself from unpredictable additional costs for salaried employees.
Walmart raised salaries from $45,000 to $48,500 annually for employees including store management, spokesman Randy Hargrove said on Tuesday.
The retailer did not break out the number of employees who received the raise.
The new Obama administration rule will require employers to pay overtime to salaried workers earning less than $47,500 a year, double the current threshold of $23,660.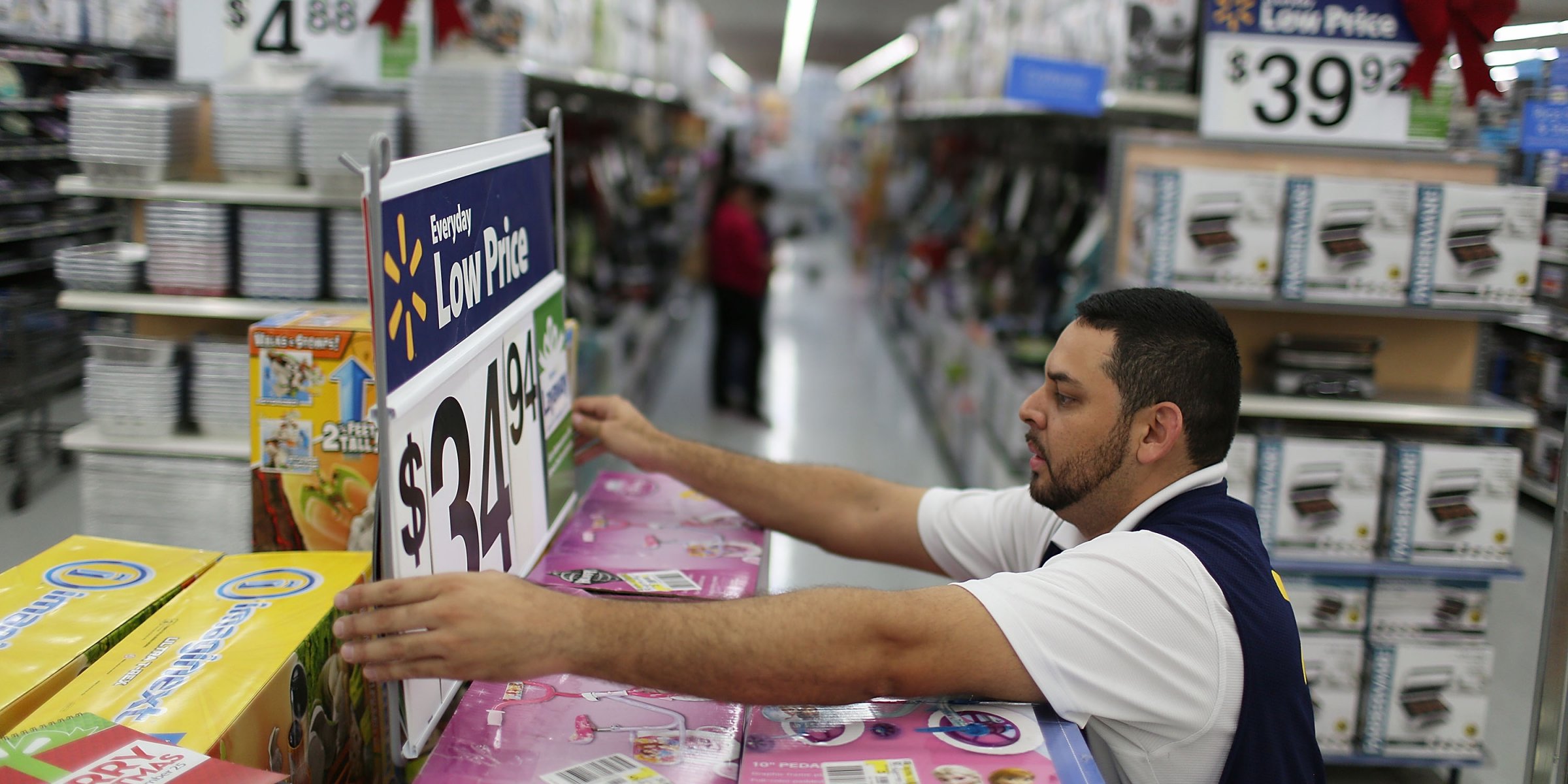 David McNew/Getty Images"We think the starting rate of $48,500 a year ... would make a lot of business sense for our company," Hargrove said.
Walmart employs 1.5 million workers in the US, which includes store staff, store management, and truck drivers.
The managerial raises went into effect in September when Walmart paid more than $201 million in second-quarter bonuses to hourly store staff as 99% of its stores met targets for cleanliness, faster checkout, and better service.
Earlier this year, Walmart increased entry level wages to $10 an hour and in December 2015 said it would invest $2.7 billion in employee compensation and training over two years.
These increases come at a time when the retailer is cutting back-office jobs and announced the elimination of about 7,000 positions, mostly in accounting and invoicing at its US stores.
The new overtime rule is likely to touch nearly every sector of the US economy, with the biggest impact on retail, hospitality, and restaurants.
While the Obama administration said the proposal will extend overtime pay to nearly 5 million American workers within the first year of its implementation, others have argued this number is a conservative estimate and put the number of affected US workers closer to 12.5 million, which is how many workers earn salaries between the old threshold of $23,606 and the new threshold of $47,476.
Last month, officials from 21 US states filed a lawsuit claiming the new overtime rule will place a heavy burden on state budgets. The US Chamber of Commerce and other business groups also filed a separate challenge to the rule in the same federal court.
Business groups have said the rule will force employers to demote some salaried management workers to hourly positions and create more part-time jobs that do not offer benefits.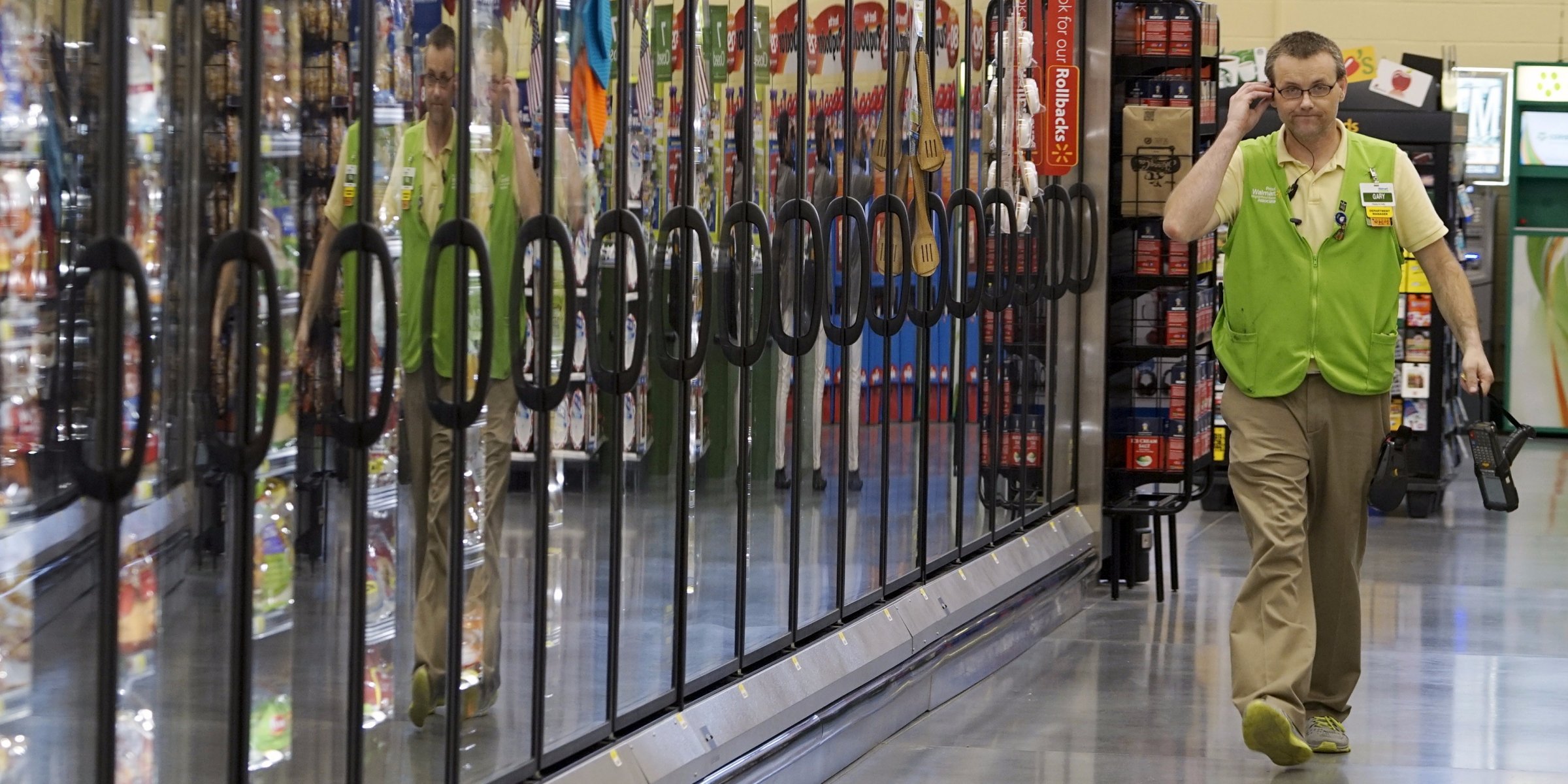 David McNew/Getty ImagesBut advocates of the rule change argue that millions of Americans will have their rights improved.
Because the salary threshold has been so low, explained Ross Eisenbrey, vice president of nonprofit think tank the Economic Policy Institute, during a press conference in May, employers have been able to render people exempt who shouldn't be by, for example, treating low-level assistant store managers or frontline store managers as executives.
Arguably, entry-level managers would benefit from the new overtime rule either by receiving time-and-a-half pay for any hours worked over 40 in a week, having their hours scaled back to 40 hours a week while still taking home the same pay, or, as in the case of Walmart's entry-level managers, getting a raise to put them above the threshold.
Eisenbrey also said that 100,000 more US workers would benefit, as the overtime work will likely be shifted to either new employees or part-time employees who would not be working overtime. In fact, a study by Oxford Economics found that if the salary threshold were raised even to $808 a week, 76,000 part-time workers would be hired to fill the labor needs of businesses.
Only 7% of full-time salaried employees are currently eligible for overtime pay down from 62% in 1975, according to the Department of Labor. Eisenbrey said the new overtime rule would bring that coverage closer to 23%.
Advocates also argue that the rule change makes things easier for businesses. "It is going to be so much clearer now for employers that they have to pay people under this salary threshold regardless of what their duties are," Eisenbrey said.
(Additional reporting by Daniel Wiessner and Nandita Bose; Editing by Andrew Hay)