Volvo is the latest automaker to try and disrupt Tesla's stranglehold on electric cars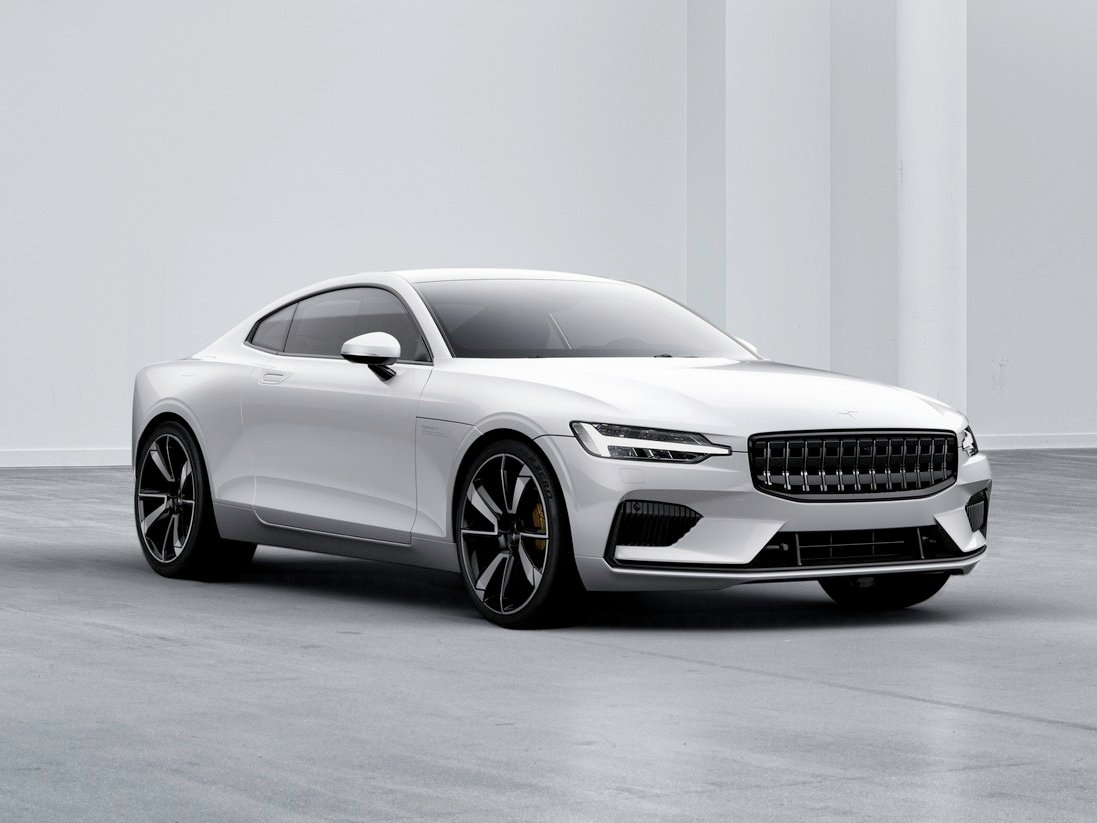 Volvo
Volvo officially launched its Polestar high-performance brand on Tuesday with a new hybrid car
The first car won't be in production until 2019
If Tesla is plagues by more delays, Volvo could capture market share
Swedish automaker Volvo Cars officially launched its new high-performance Polestar brand on Tuesday -- and its announcement made clear that the new brand is aimed directly at Tesla.
Yes, the first Polestar product will require gasoline (it's a high-performance luxury hybrid). But all future Polestars will be pure battery-electric vehicles, and the brand's product plan promises serious competition for the Silicon Valley automaker -- soon.
What Volvo said about Polestar
Officially, Polestar is a subsidiary of Volvo Cars, but it'll be funded by a joint venture between Volvo and its owner, Chinese automaker Geely Automobile Holdings. The two companies said they will together invest about 640 million euros to get the new brand up and running.
The brand's focus will be on upscale, high-performance electric vehicles. And in a surprise twist, the new Polestar vehicles will be built in China, in a new factory in the city of Chengdu.
Why China? First, Volvo thinks that basing Polestar in China will allow it to "radically shorten" the amount of time it takes to get new models into production, which it sees as a strategic advantage.
Second, the decision to locate the factory in China acknowledges that China is a big factor pushing the world's automakers toward electric drivetrains. As Volvo and Geely see it, having the Polestar factory in China will help Volvo brand itself as a leader in electric vehicles and vehicle connectivity.
Long story short: Polestar is a serious, big-league effort. But what about the cars?
The first Polestar is a hybrid -- and you can't buy it
Polestar's debut product is the Polestar 1, a handsome coupe with somewhat restrained styling that hints at classic Volvos. It's a high-performance hybrid, with a gasoline engine powering the front wheels and two electric motors driving the rear. The engine and motors combine for a total output of 600 horsepower, with a claimed electric-only range of 150 kilometers (about 93 miles).
The Polestar 1 will go into production in mid-2019, after the new Chengdu factory is finished. It'll be built in limited numbers, and while pricing wasn't announced, it's clear that it won't be cheap. But in a twist, Volvo (er, Polestar) won't sell it to you: The Polestar 1, and all future Polestars, will be available only via a "subscription," purchased online and good for either two or three years. Here's how Volvo explained it:
Cars will be ordered 100% online and offered on a two or three year subscription basis. The zero-deposit, all-inclusive subscription will also add features such as pick-up and delivery servicing and the ability to rent alternative vehicles within the Volvo and Polestar range, all incorporated into one monthly payment.
The flat rate subscription means that having a Polestar car becomes a hassle free experience for the customer.
The process is driven by a phone app that serves as the car's virtual "key" and as a portal to a series of on-demand features that Volvo likened to "concierge service."
It's an interesting plan that almost certainly evolved from some deep thinking around Tesla's purchase experience: While Teslas can be ordered from stores similar to traditional dealers, they can also be ordered entirely online -- an experience that many feel is superior to the traditional auto-sales process.
Volvo said that it will begin taking orders for the Polestar 1 immediately.
The next Polestars will be aimed right at Tesla
Volvo said clearly that all future Polestars (after the Polestar 1) will have fully electric powertrains. It didn't give much detail about the next two Polestars, but we know a bit. For starters, the company said explicitly that the next Polestar, appropriately named the Polestar 2, which is scheduled to go into production in the second half of 2019, will be a direct competitor to Tesla's Model 3.
The third Polestar (Polestar 3) will be a "larger SUV-style" battery-electric vehicle, presumably intended to compete with Tesla's Model X. Volvo didn't say when the Polestar 3 is expected to go into production, but it has previously said that it will launch five battery-electrics between the Volvo and Polestar brands by 2021. All of the Polestar models will be based on Volvo architectures, but they'll have a significant amount of engineering that's unique to the Polestar brand. The goal seems to be to ensure that the Polestars will offer an experience that's unique to the Polestar brand, but one that comes with the safety and quality associated with Volvo. At the same time, manufacturing in China and selling direct could make for very aggressive pricing (or fat profit margins for Volvo, or to some extent both).
If the Polestars manage to deliver Tesla-like technology and performance with Volvo safety and quality at competitive prices, demand could be very brisk.
What it means: A Tesla rival backed by Volvo Cars
Polestar is an intriguing proposition: a line of high-performance electric vehicles engineered by Volvo Cars and built in China, and sold via a subscription model that's only available online.
Is it a threat to Tesla? That will depend on some things we don't know yet. For starters, how many Polestar 2s will Volvo be able to manufacture? How competitive will it really be with the Model 3? And on the other side, how quickly will Tesla be able to ramp up Model 3 production, and how much of a backlog will it have when the Polestar 2 becomes available?
If the answers turn out to be that Volvo can make plenty of Polestar 2s, that it's quite competitive with the Model 3, and that Tesla takes a while to get its Model 3 production lineup to full speed, then Polestar might have a major opportunity to steal some sales from Tesla.
Of course, if Polestar's cars are strong entries, the brand might also draw plenty of new buyers who hadn't considered a Tesla. We'll know a lot more after we get close-up looks at Polestar's products.
John Rosevear has no position in any of the stocks mentioned. The Motley Fool owns shares of and recommends Tesla. The Motley Fool has a disclosure policy.NOW WATCH: Trump once won a lawsuit against the NFL — but the result was an embarrassment