Vertex takes big swing at cystic fibrosis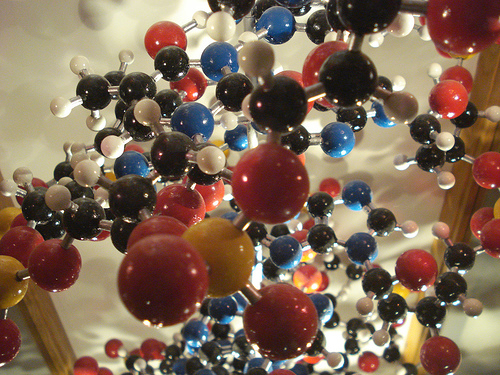 While new medicines make progress (or fail) in clinical trials every day with varying levels of attention from the public and press, this week's announcement by Vertex that its cystic fibrosis drug has met late-stage trial targets is making waves for a number of reasons.
For one, results of the trial far exceeded expectations, primarily by achieving significant improvements in breathing function within the targeted patient group, but also in marked weight gain and chloride level improvements. These results have caused a sharp increase in trading of Vertex's stock, and the company hopes to submit the drug for FDA approval later this year.
But even more important is the significance that the drug could have on the science of personalized genetic medicine, or the development of biotech drugs that target a small patient population with certain characteristics. Vertex's candidate differs from traditional disease therapies because it targets the cause of the disease as opposed to simply treating the symptoms, as well as in the fact that it targets a disorder with a small patient population (such drugs are often called rare disease treatments).
In this instance, Vertex's drug candidate targets only 4% of cystic fibrosis sufferers – those with a certain genetic mutation (or a specific defective protein). While this may seem like a discouragingly small portion of the patient population, Vertex is also working to target broader classes of CF sufferers (including additional gene defect groups). In addition, the positive results of this study could (hopefully) encourage more companies to follow in the personalized drug footprints of Vertex by developing similar therapeutic candidates.
The progress is also significant for the Cystic Fibrosis Foundation, which backs such drug development programs and even conducts its own drug discovery efforts. The foundation was a pioneer in such patient-group funded efforts, and it works tirelessly to raise money for these efforts, through both charitable donation collection and public awareness events.
The foundation has supported the development of successful (and more traditional) CF drugs, including Gilead Sciences' Cayston and Novartis' TOBI (tobramycin) products, and it has been encouraging the development of drugs targeting the genetic root of cystic fibrosis for a decade, based on the discovery of the CF-causing gene over 20 years ago.
Progress has been depressingly slow since that discovery, and unfortunately, the present drug development landscape is looking grim for R&D projects across the board. Despite the constant need for new and innovative products, companies large and small are having to reduce R&D budgets and cut programs due to factors such as harsh competitive conditions and reduced funding sources.
And while some drug companies are embracing the rare disease category (such as Genzyme and Alexion), encouraged by the ability to charge an extremely high price tag on the final product, many others are not willing to take the risks involved in such an R&D path.
Hopefully Vertex's success will attract more innovative work (and funding) into the field and reverse the lagging faith in such experimental medicine classes.
~
Photo by Christian Guthier, used under a Creative Commons license.