The US military sent 816,393 bombs and ammunition to Guam to prepare for the looming threat from North Korea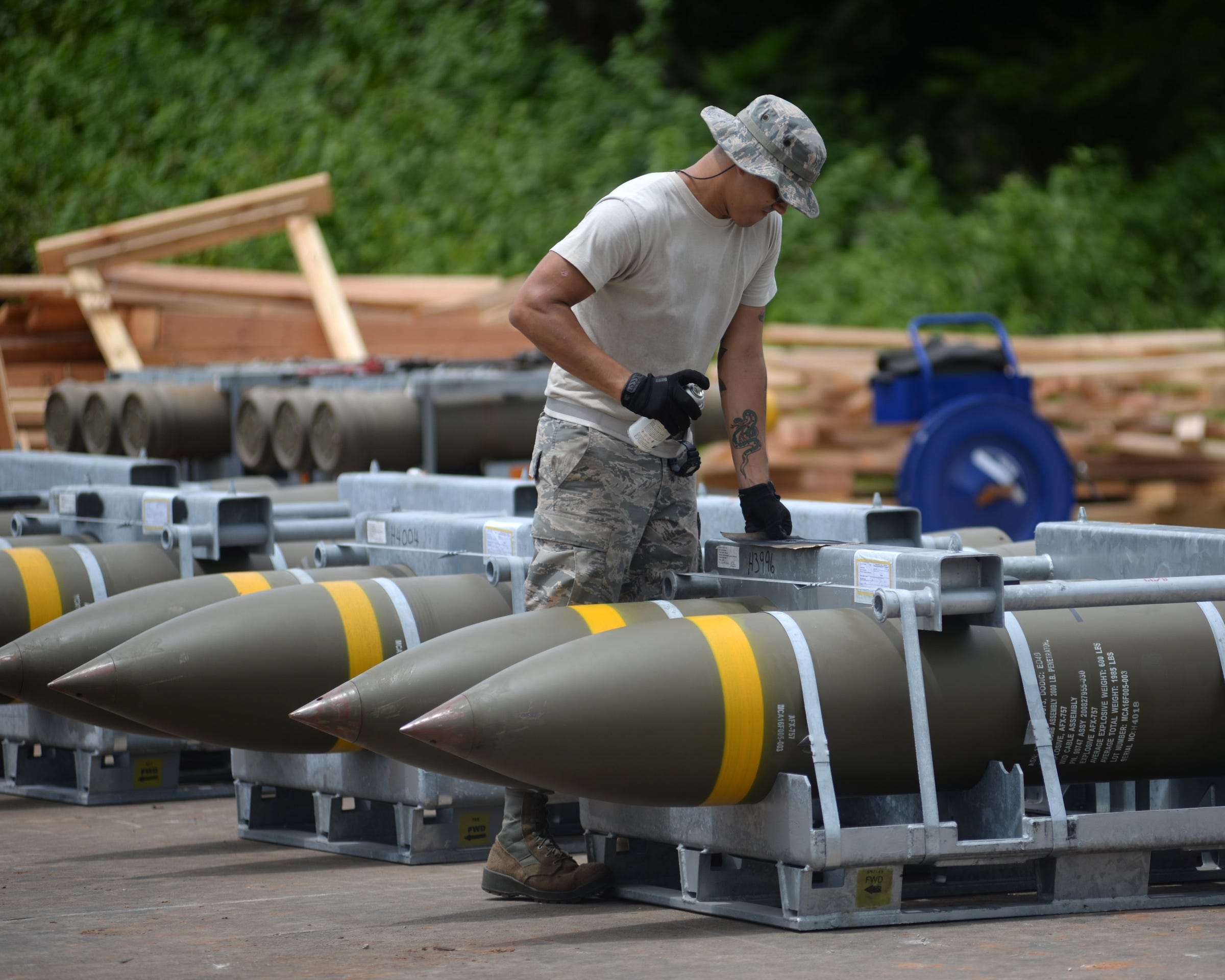 U.S. Air Force photo/Airman 1st Class Gerald R. Willis
More than 816,000 munitions worth $95 million arrived at the Andersen Air Force Base in Guam.
The weapons were delivered to the US military base amid the growing threat from North Korea.
The Air Force munitions stockpile in Guam recently received a 10% boost, according to the U.S. military.
A total of 816,393 munitions assets valued at over $95 million dollars were delivered to Andersen Air Force Base between Aug. 21 and Sept. 30, 36th Wing Public Affairs revealed in a statement Wednesday.
"The inbound munitions ensure required assets are available in theater to support national objectives," explained Maj. Erik Schmid, 36th Munitions Squadron commander. "The munitions will increase the overall availability of day-to-day training assets and War Reserve Material stocks to support warfighting capabilities," the statement introduced.
The commander of the Pacific Air Forces addressed the severity of the North Korean threat Monday while warning that the U.S. military remains ready to fight should that course of action be required.
"The North Korean nuclear weapons and missile development program is truly a threat to us all," Pacific Air Forces commander Gen. Terrence O'Shaughnessy said in Seoul, South Korea, adding, "While the United States will always seek peace over war, we remain poised to defend our ideals, our allies, and those who help preserve these international rules and norms."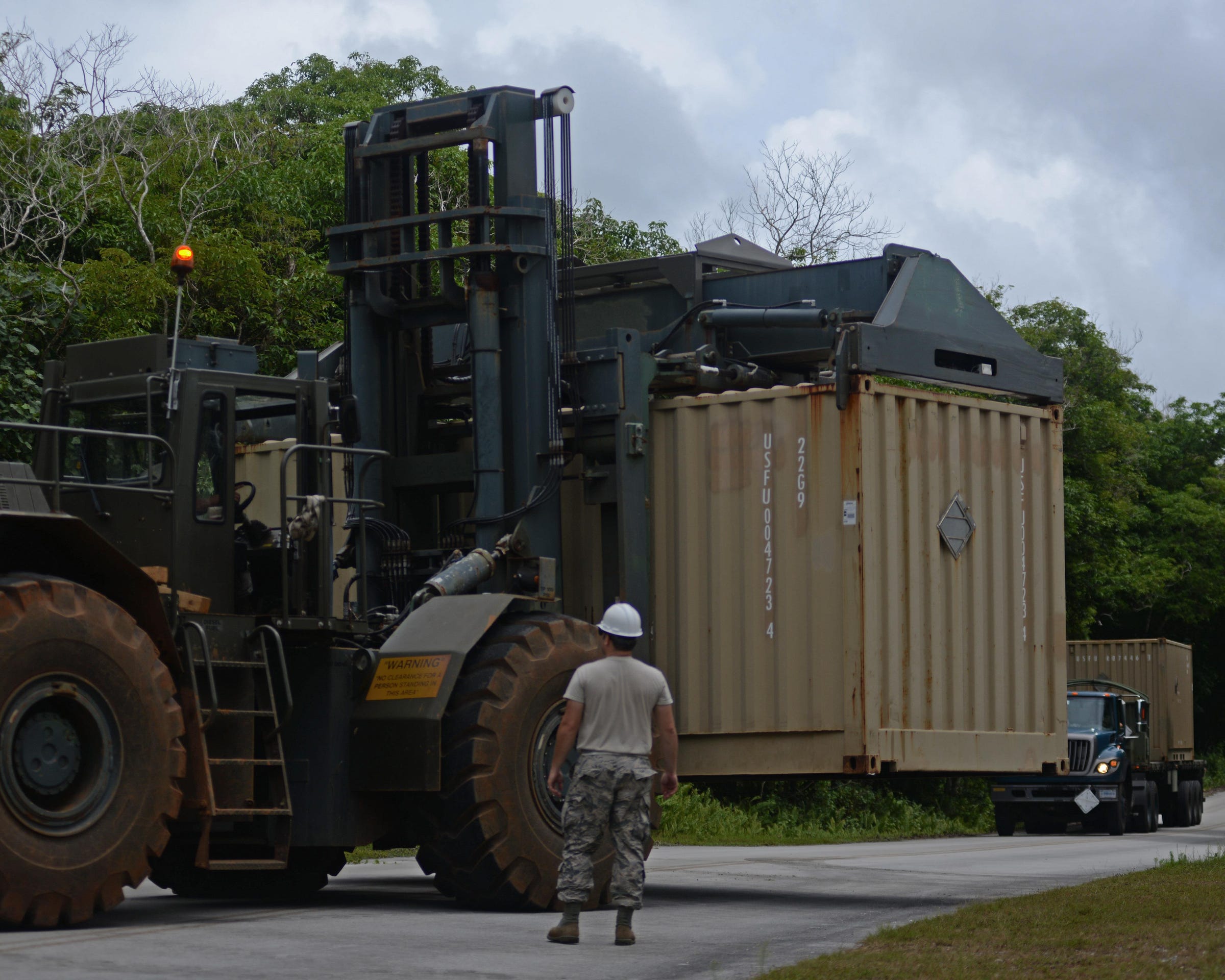 U.S. Air Force photo/Airman 1st Class Gerald R. Willis
The strategic air assets located at Andersen Air Force Base facilitate America's continuous bomber presence in the Asia Pacific and are regularly used to warn North Korea of the dangers of threatening the U.S. and its allies.
B-1B Lancers, powerful bombers that are no longer nuclear capable but carry the largest conventional payload of any U.S. bomber, are regularly sent to Korea to train alongside South Korean and Japanese forces, conduct practice bombing raids, and carry out flybys near the inter-Korean border. These flights typically follow North Korean provocations, such as missile and nuclear tests.
With memories of the intense bombing campaigns of the Korean War still fresh in mind, Pyongyang tends to express outrage about the threat posed by U.S. flights around the peninsula. North Korean Foreign Minister Ri Yong Ho recently suggested that North Korea has the right to defend itself and could move to shoot down U.S. aircraft that get too close.NOW WATCH: All blue-eyed people have a single ancestor in common