US homebuilding falls for third straight month, lowest level in 8 months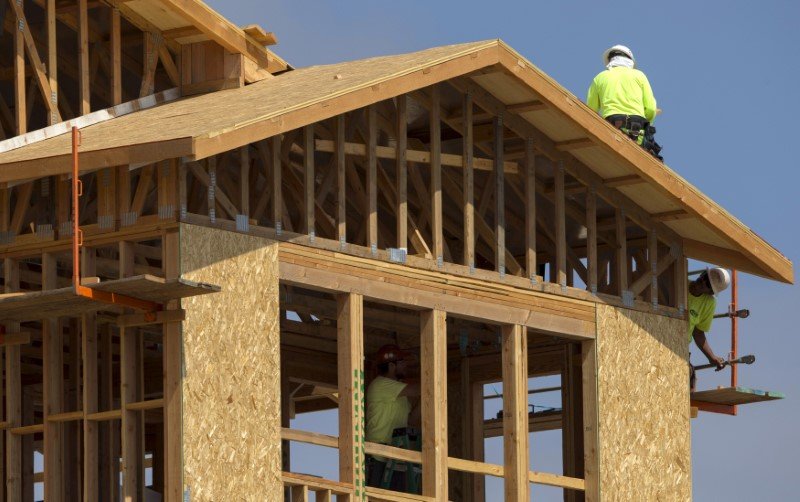 Thomson ReutersWASHINGTON (Reuters) - US homebuilding fell for a third straight month in May to the lowest level in eight months as construction activity declined broadly, suggesting that housing could be a drag on economic growth in the second quarter.
Housing starts weakened despite a dearth of properties on the market, which is hurting sales and boosting prices. Economists blame shortages of labor and land for the downturn. Demand for housing remains strong, underpinned by a tightening labor market.
"The recent stall in homebuilding is bad news for growth," said Gus Faucher, chief economist at PNC Financial in Pittsburgh. "A shortage of construction workers may be weighing on the construction industry, and in some parts of the country short supply of land to build on is also a factor."
Housing starts dropped 5.5% to a seasonally adjusted annual rate of 1.09 million units, the Commerce Department said on Friday. That was the lowest level since September 2016 and confounded economists' expectations for a rise to a 1.22 million-unit pace.
Homebuilding fell 2.4% on a year-on-year basis. Building permits last month fell 4.9% to a pace of 1.17 million units, the lowest level since April 2016.
The housing data added to weak reports on retail sales, manufacturing production and inflation in tempering expectations of a sharp acceleration in economic growth in the second quarter. Another report on Friday showed a dip in consumer sentiment in early June.
Housing has contributed to gross domestic product for two straight quarters. The Atlanta Federal Reserve cut its estimate for second-quarter GDP to a 2.9% annualized rate from a 3.2% pace. The economy grew at a 1.2% pace in the first quarter.
US government bond prices were trading higher, while the dollar fell against a basket of currencies. The PHLX housing index dropped 0.23%, with shares in the nation's largest homebuilder, D.R. Horto, declining 1.12%.
US stocks fell as shares of Wal-Mart and other retailers were hammered after Amazon.com announced its entry into the brick-and-mortar retail business with its $13.7 billion deal to buy upscale grocer Whole Foods.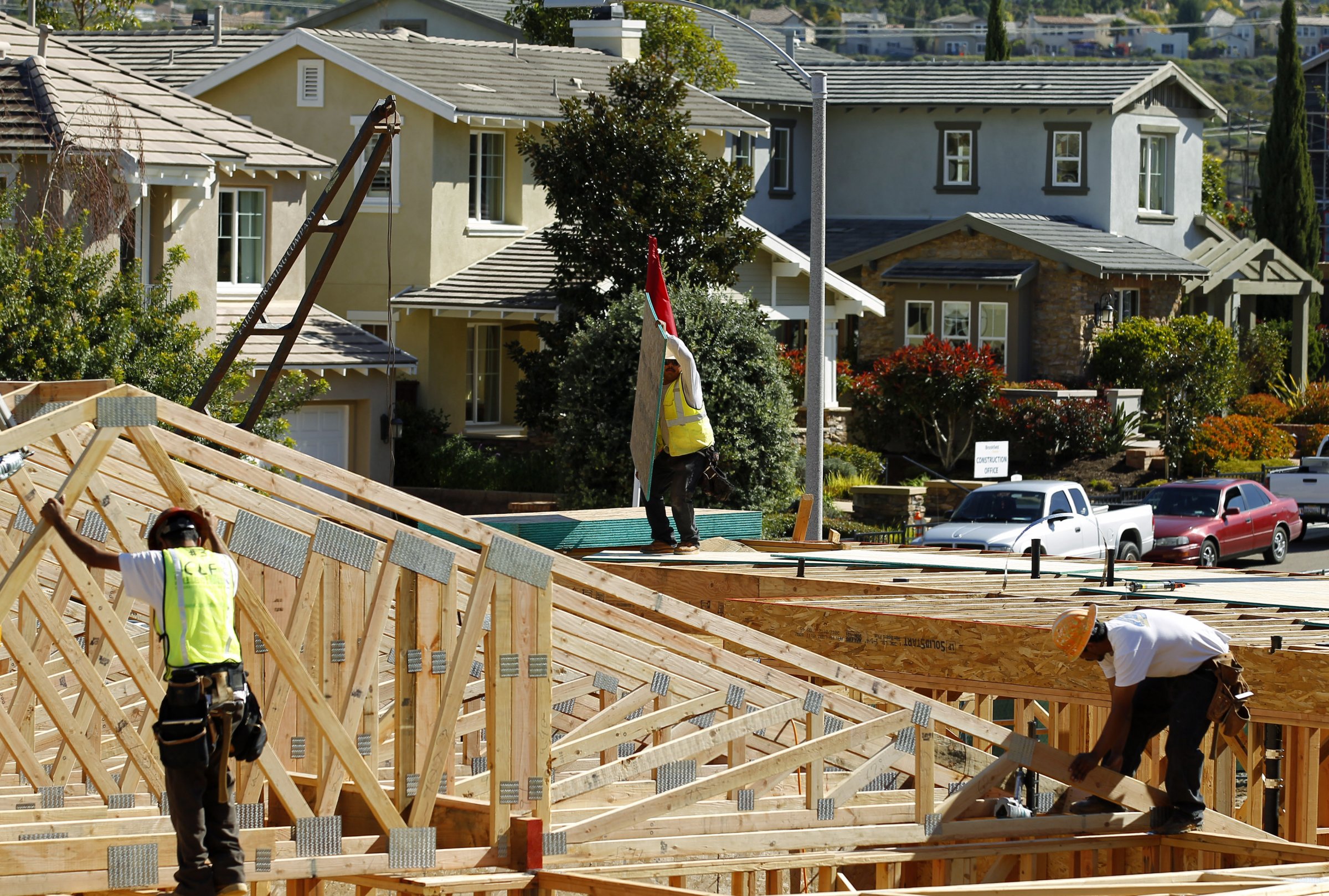 Reuters/Mike Blake
Broad weakness
Single-family homebuilding, which accounts for the largest share of the residential housing market, decreased 3.9% to a 794,000 unit-pace last month, also the lowest level in eight months. Single-family home construction has lost momentum since racing to near a 9-1/2-year high in February.
Single-family building permits fell 1.9% to a 779,000 unit-rate. The third straight monthly decline in permits left them below the housing starts level, suggesting single-family homebuildingmay remain weak in the coming months.
Economists blame the moderation on supply constraints rather than demand for housing, which remains underpinned by a strong labor market. With the unemployment rate at a 16-year low of 4.3%, workers' wages are gradually rising.
While mortgage rates have risen, they remain low by historical standards. A survey on Thursday showed a dip in homebuilder confidence in June, with homebuilders expressing frustration over ongoing shortages of skilled labor and building lots.
"Ongoing job growth, rising demand and low mortgage rates should keep the single-family sector moving forward this year, even as builders deal with ongoing shortages of lots and labor," said Granger MacDonald, chairman of the National Association of Home Builders.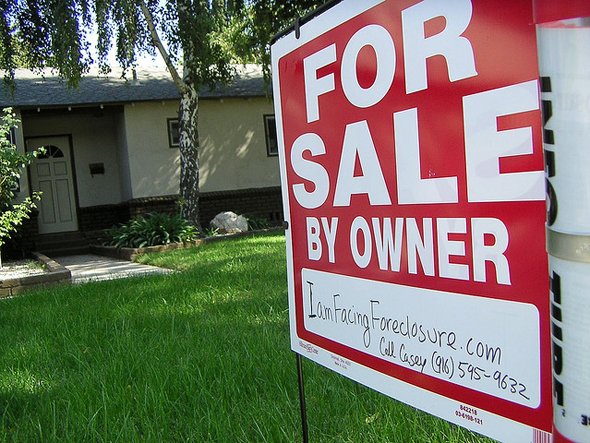 Casey Serin/Flickr
In May, single-family starts surged in the Northeast and Midwest, but tumbled in the South and West. House completions rose 5.6% to a 1.16 million-unit rate, still below the 1.5 million to 1.6 million units range that realtors say is needed to address the chronic housing shortage.
There were 1.93 million previously owned houses on the market in April. The demand and supply gap could keep house prices elevated.
Starts for the volatile multi-family housing segment also fell in May, declining 9.7% to a rate of 298,000 units. It was the fifth straight monthly decline.
With rental increases appearing to have leveled off after strong gains in the last few years, there is likely limited room for strong growth in the construction of multi-family homes. Multi-family permits plunged 10.4% to a pace of 389,000 units in May.
(Reporting by Lucia Mutikani; Editing by Paul Simao and Chizu Nomiyama)NOW WATCH: Here's how LeBron James reacted when he learned Kevin Durant was joining the Warriors