Unicorns and Magic Boxes: Bartlett (and Kleinbard) on the Perry Tax Plan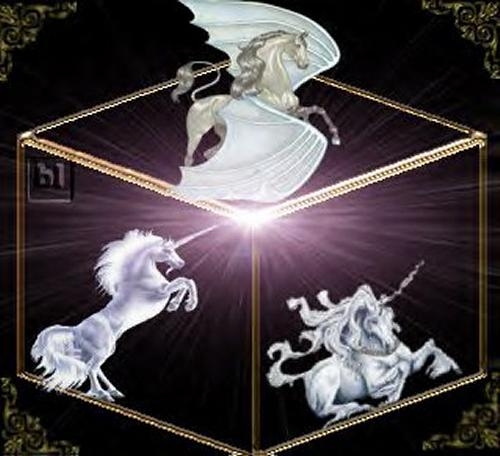 Bruce Bartlett writes about the Perry (optional) flat tax plan in today's New York Times Economix blog.  There are several fundamental problems with the plan that Bruce outlines:  (1) it's not very "flat" in a base-broadening sense in that it retains a lot of the special preferences under the current income tax system; (2) it gives people the option of picking the tax system–the new, "flat" one or the old one–that gives them the lowest tax burden, and hence it is by design a revenue-losing proposition; and (3) like the Cain 9-9-9 or 9-0-9 or whatever 9's you want plan, it would give a huge tax break to the rich who have lots of capital income that would now be exempt from taxation.
Problem #2 is what Bruce quotes Ed Kleinbard (former chief of staff of the Joint Committee on Taxation and now a professor at USC) as "a promise to put a unicorn in every pot."  This is not tax reform to improve the efficiency of the tax system.  This is "tax reform" as an excuse to cut taxes for everyone–except for those who don't pay income taxes under the current system, that is.  Bruce correctly points out that the vast redistribution of income that already occurs when you flatten the rate structure and switch to a consumption base is only made worse in these plans by their getting rid of refundable tax credits, the only way lower income households get subsidies from the income tax system.
Of course, all these flat-rate, consumption-based tax proposals like to claim huge economic benefits from the spectacular supply-side growth that would be encouraged from lower tax rates on the rich.  But those claims are based on–as Bruce quotes Ed Kleinbard again(!)–the "black magic box"-type models that the candidates' sorcerer-economist advisers seem to be using.
So if unicorns and magic boxes are appealing to you, this is your kind of tax plan.  But if you believe we need a truly better tax system with the capacity to raise the revenue necessary to pay for the government we desire, in as efficient and as fair a way as possible, then keep tax proposals like these only in your fantastic dreams.  And by all means don't vote for the candidate on the basis of this sort of proposal alone.