Trump's opioid plan will include the death penalty for drug traffickers where it's 'appropriate under current law'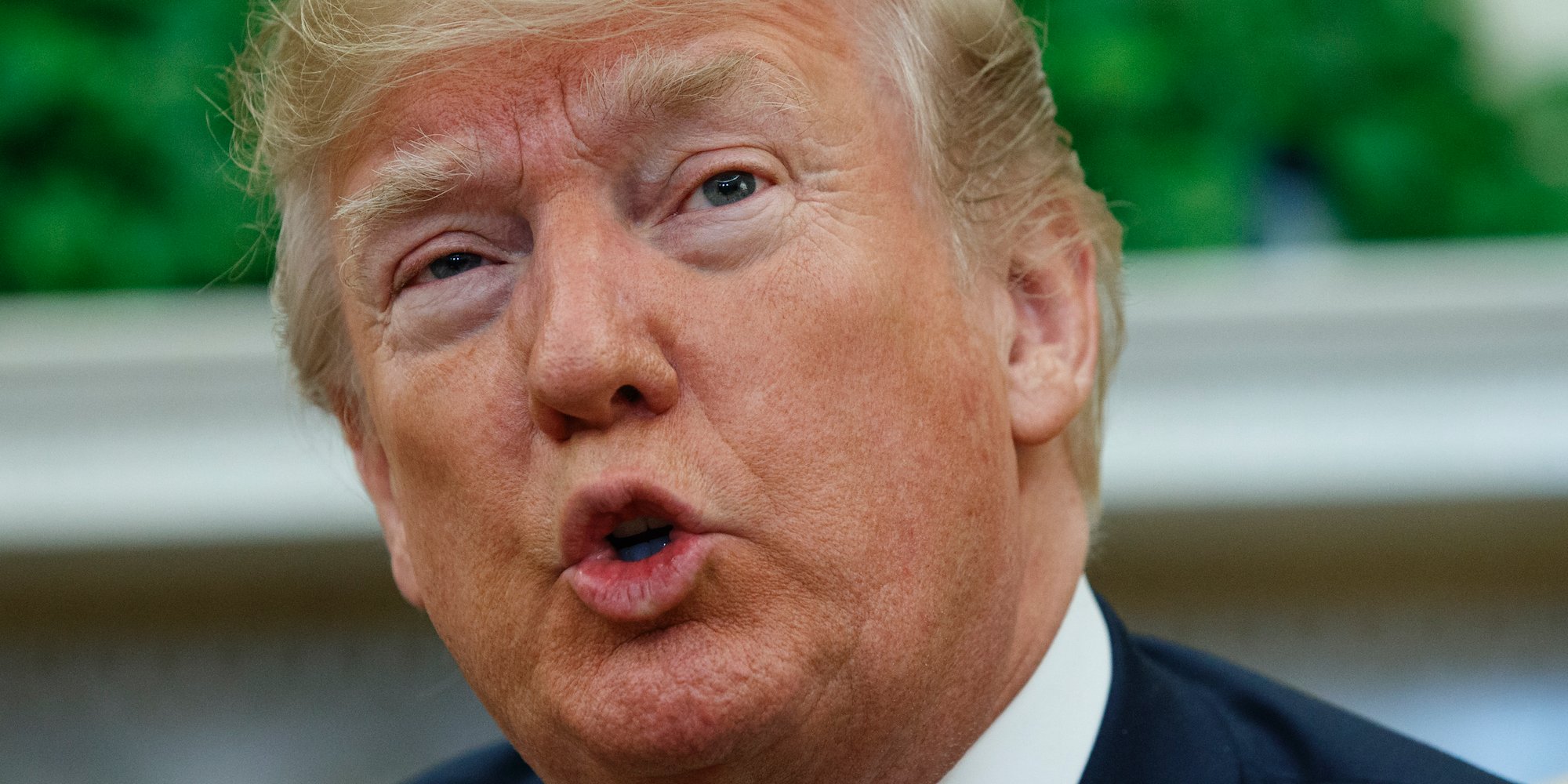 Associated Press/Evan Vucci
The Trump administration announced Sunday it will seek the death penalty for drug traffickers where appropriate under current law.
President Donald Trump is unveiling his plan to combat the opioid crisis on Monday.
Trump in recent weeks has publicly called for the death penalty to be used against drug dealers.
WASHINGTON (AP) — President Donald Trump's plan to combat opioid drug addiction calls for stiffer penalties for drug traffickers, including the death penalty where it's appropriate under current law.
Administration officials say Trump also wants Congress to pass legislation reducing the amount of drugs necessary to trigger mandatory minimum sentences on traffickers who knowingly distribute certain illicit opioids.See the rest of the story at Business InsiderNOW WATCH: What would happen if humans tried to land on JupiterSee Also:
Prominent anti-Trump Republican Jeff Flake may challenge Trump with a presidential run in 2020
Even supporters of Trump's economic policies are slamming the 'nonsense' tariffs
Police say wave of package explosions in Austin, Texas, could be linked
SEE ALSO: Trump lashes out at media, Democrats, drug dealers, Oprah in rambunctious speech in Pennsylvania
DON'T MISS: Prosecutors will seek the death penalty for Florida shooting suspect Nikolas Cruz