Trump was reportedly bracing for his Alabama Senate pick to lose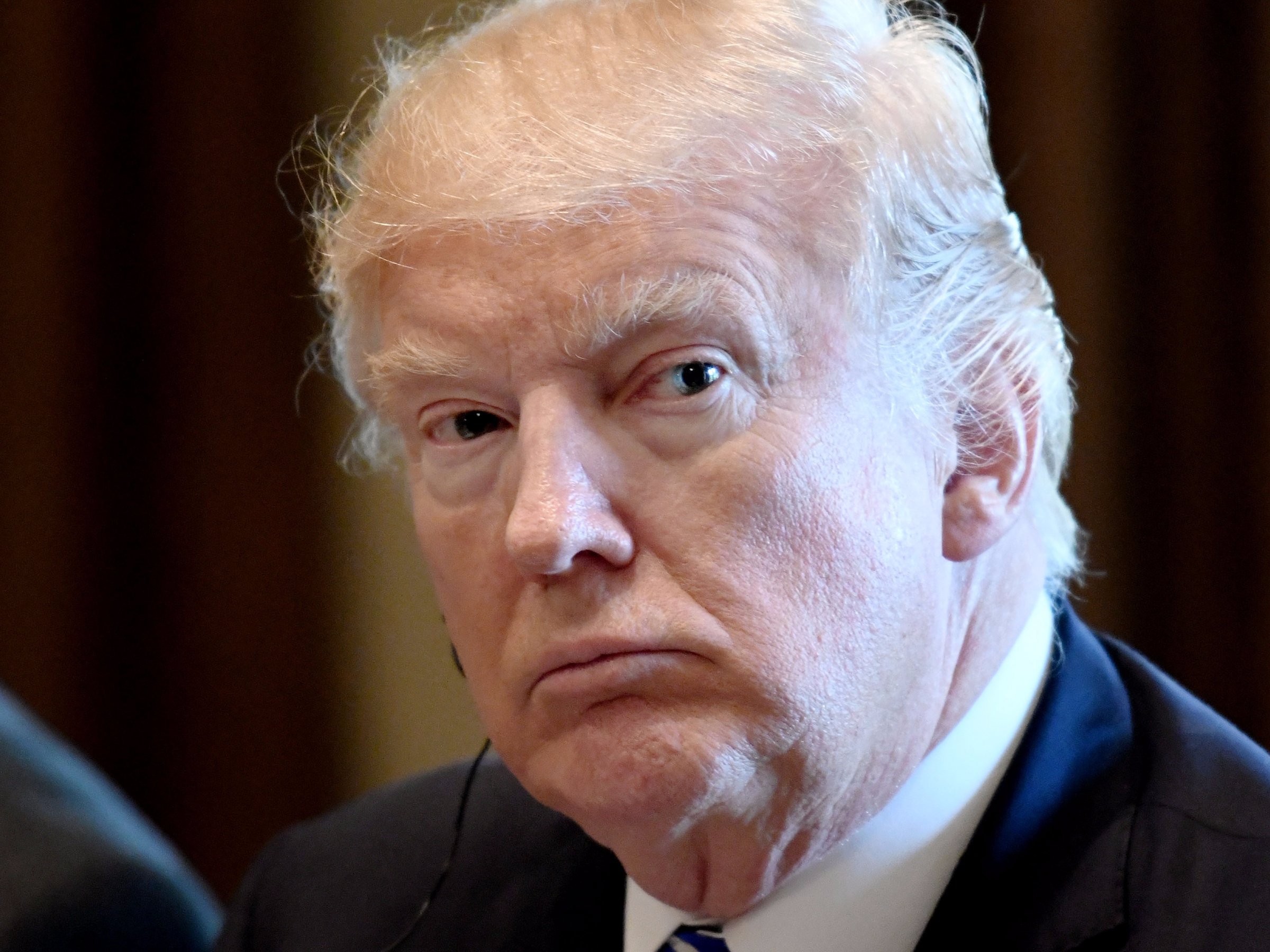 Olivier Douliery/Pool/Getty ImagesPresident Donald Trump told a group of conservative activists at the White House on Monday that he expected Luther Strange, the candidate he endorsed for Alabama senator, to lose in Tuesday's runoff primary vote.
According to a Politico report citing three people who were there, Trump indicated to the activists that he had underestimated the clout of Strange's opponent Roy Moore, who has the backing of former White House chief strategist Steve Bannon and other hardline conservatives.
The sources said Trump asked questions that made it seem he was hesitant about his endorsement of Strange just a night before the vote.
"He went around the room and wanted to know what everyone thought," American Conservative Union chairman Matt Schlapp told Politico.
"He was trying to figure out if there was going to be damage from this," another attendee said.
Trump has been outspokenly supportive of Strange since before the August primary, but according to Politico, he is becoming increasingly resigned to a loss, and is ready to support Moore in the general election. Sources told Politico Trump may blame others, including Senate Majority Leader Mitch McConnell, for Strange's loss.
Strange was appointed to the Senate in February to fill the seat left vacant when Trump picked Jeff Sessions as his attorney general. He finished in second to Moore in last month's primary vote, but qualified for Tuesday's runoff because no candidate in the race received more than 50% of the vote.
Some view the race as an indicator of how much control Trump has in deciding the direction of the Republican Party. On top of the Trump endorsement, Strange was also backed by much of the Republican establishment, while Moore, an evangelical judge, has the support of Bannon, Sarah Palin, and many national Christian leaders.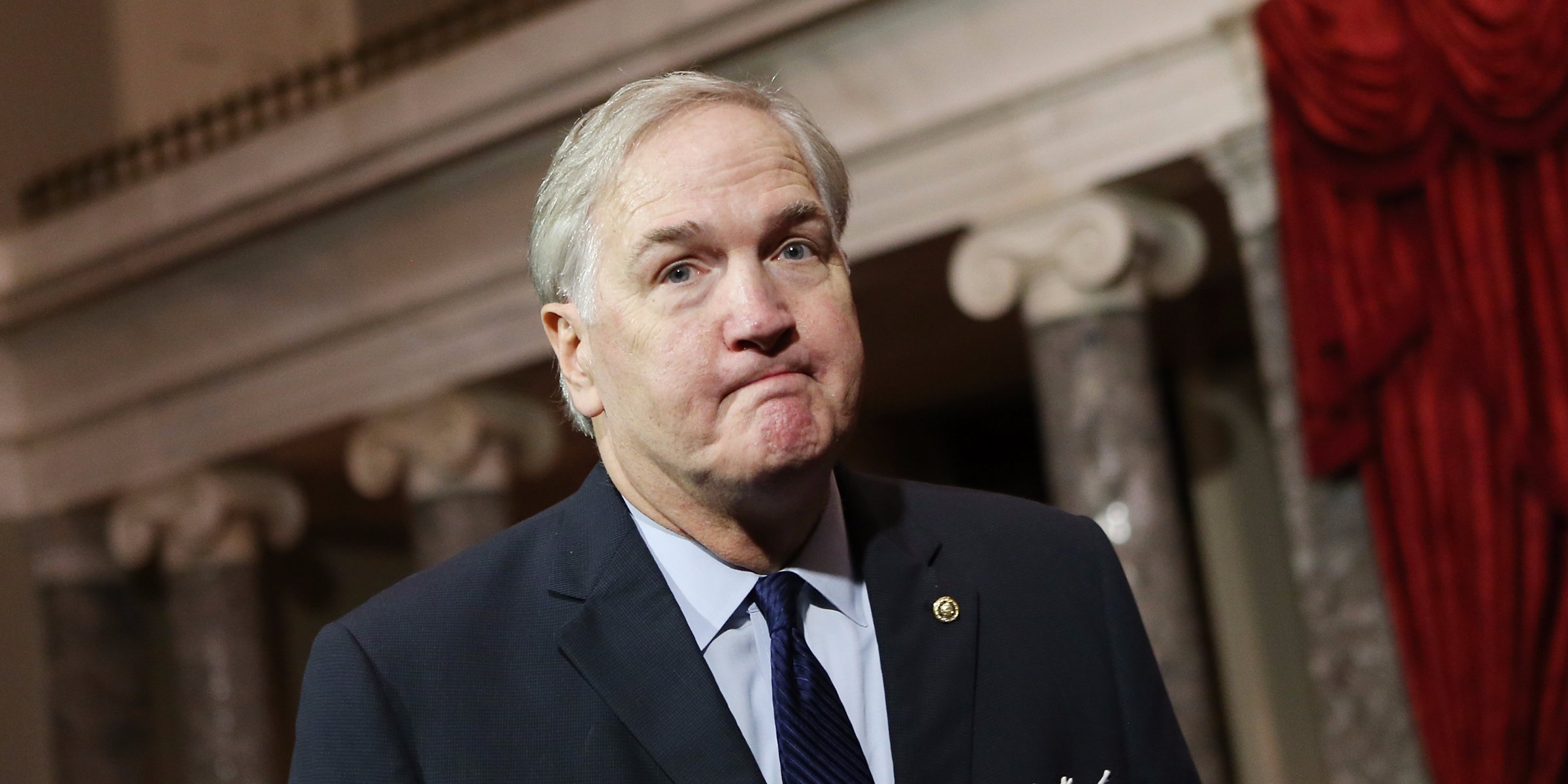 Mario Tama/Getty ImagesIn an interview with Fox News's Sean Hannity, Bannon suggested Trump's advisers may have led the president to support Strange by misleading him with faulty information.
"They tried to destroy Donald Trump; the same gang that is going after Roy Moore is the same gang that went after Donald Trump," Bannon said. "And I have to tell you, I think at some time later after [Tuesday], a real, you know, review has to be done of how President Trump got the wrong information and came down on the wrong side of the football here."
As The Washington Post pointed out, the admission could serve to provide Trump political cover if Strange loses, but also lends credence to the notion that Trump was not fully invested in the Alabama race to begin with. It was Trump's adviser and son-in-law Jared Kushner, as well as other aides, who pushed the president toward backing Strange, White House officials told Politico.
Still, Trump has complained about Bannon's public support for Moore, Politico reported, and has told White House officials that Moore is the preferred candidate for much of his deeply conservative base.
At a rally in Huntsville, Alabama, on Friday, Trump urged attendees to vote for Strange, but almost immediately distanced himself from the candidate, conceding that he "may have made a mistake" by endorsing a candidate who is losing in the polls.NOW WATCH: Putin says Trump is not his bride and claims Americans don't know the difference between Austria and Australia