Trump is reportedly set to hire a new lawyer who called Comey 'a dirty cop' and accused the FBI of trying to 'frame' Trump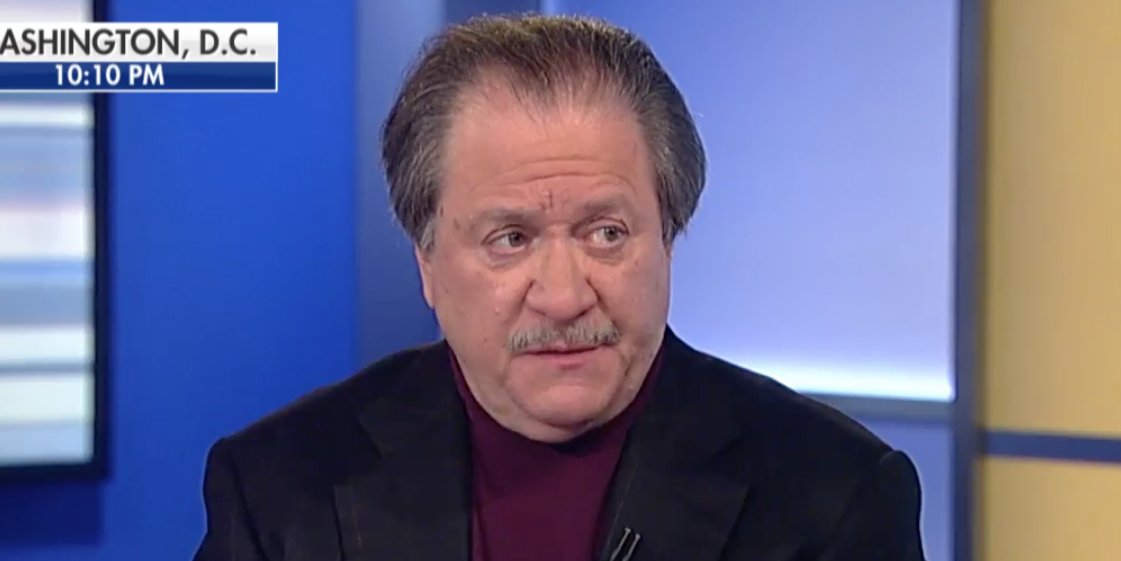 Screenshot/Fox News
President Donald Trump is reportedly set to hire a highly controversial former federal prosecutor with a history of peddling conspiracy theories as part of his legal team.
The former US attorney, Joseph diGenova, has accused former FBI director James Comey of being a "dirty cop" and a "political assassin."
He also characterized the Russia investigation as part of the FBI's attempt to "frame" Trump with "a false Russian conspiracy that never existed."
So far, 19 people have been charged in the Russia investigation, and five have pleaded guilty to crimes, including Trump's former national security adviser and a Trump campaign deputy chairman.
President Donald Trump is set to hire a former top federal prosecutor with a history of pushing conspiracy theories about the Department of Justice and the FBI on television, The New York Times reported Monday.
The news comes after one of Trump's personal defense attorneys, John Dowd, ignited a firestorm over the weekend when he said the Russia investigation should be shut down. Though he later walked back the statement, Dowd's comment marked the first time a member of Trump's legal team publicly called for such a move.See the rest of the story at Business InsiderNOW WATCH: Henry Blodget: Will arming teachers with guns help stop school shootings?See Also:
Andrew McCabe's firing may have been 'unfortunate,' but it was 'not unreasonable,' experts say — and it leaves FBI agents 'shaken'
Andrew McCabe might have one last trick he could use to save his estimated $60,000-a-year pension
Trump says 'Mueller probe should never have been started' hours after his lawyer called for it to be shut down
SEE ALSO: Andrew McCabe's firing may have been 'unfortunate,' but it was 'not unreasonable,' experts say — and it leaves FBI agents 'shaken'
DON'T MISS: We may now know why Trump and his lawyer made their most brazen calls yet for the Mueller investigation to be shut down