Trump to hit China with tariffs over intellectual property theft — and it may start an all-out trade war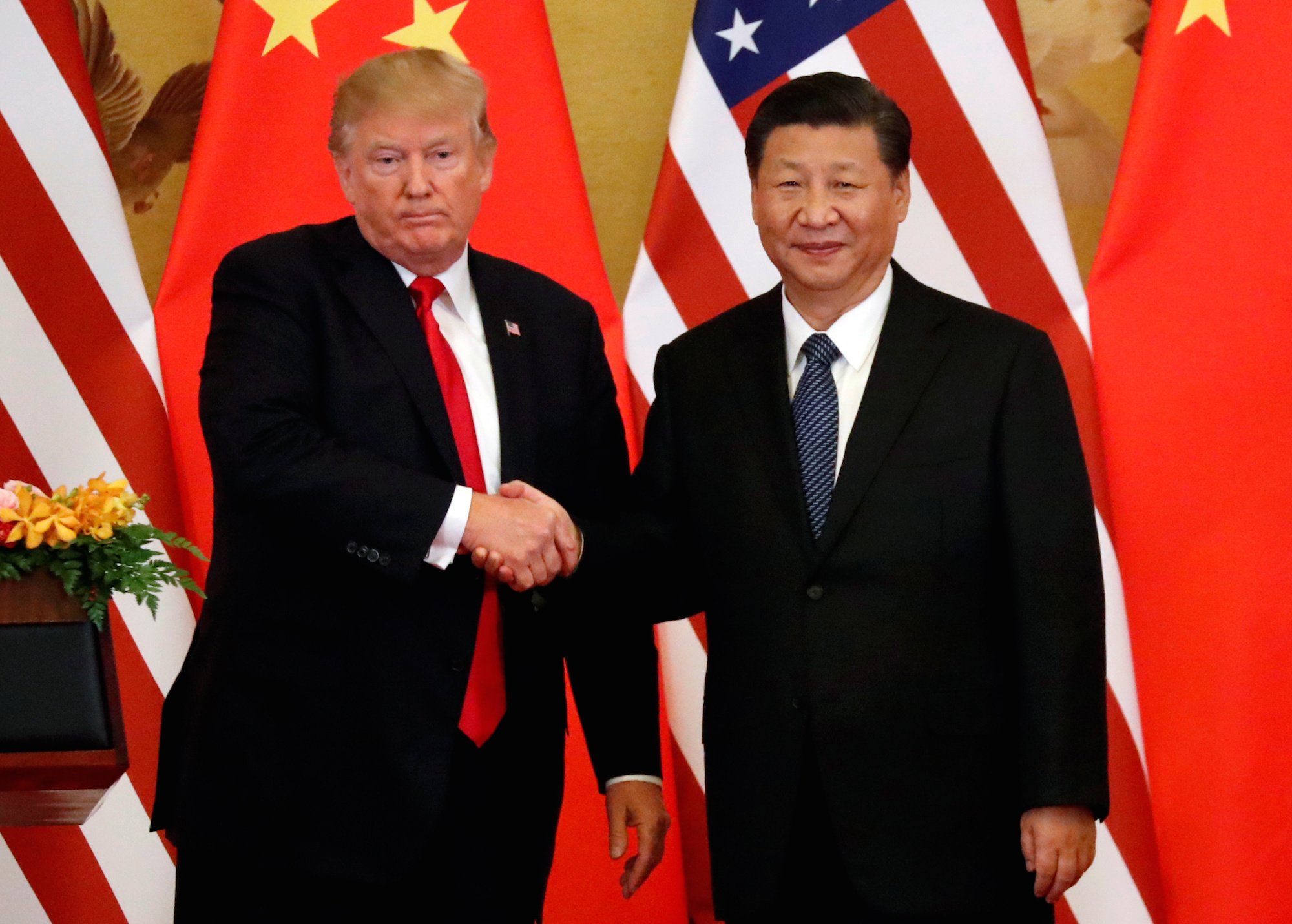 Jonathan Ernst/Reuters
President Donald Trump will announce tariffs on Chinese imports in a move aimed at curbing theft of US technology on Thursday.
China has threatened to retaliate by hitting US agricultural exports if tariffs on Chinese imports worth up to $60 billion are announced by Washington.
While China has stepped up its rhetoric, it is far from clear that Beijing is ready to take the next step and move to an economic confrontation that would pit the world's two leading economic powers against each other.
WASHINGTON (Reuters) - President Donald Trump will announce tariffs on Chinese imports on Thursday, a White House official said, in a move aimed at curbing theft of U.S. technology and likely to trigger retaliation from Beijing and stoke fears of a global trade war.
There was no indication of the size and scope of the tariffs, which U.S. Trade Representative Robert Lighthizer said on Wednesday would target China's high-technology sector and could also include restrictions on Chinese investments in the United States. Other sectors like apparel could also be hit.See the rest of the story at Business InsiderNOW WATCH: What would happen if humans tried to land on JupiterSee Also:
The US has reportedly offered the EU a deal to scrap its tariffs in exchange for export caps
Here are the 3 biggest takeaways from Trump's trade agenda
MAPPED: China's most ambitious megaproject — the new Silk Road
SEE ALSO: The biggest difference between Chinese and Russian influence campaigns — and why China is winning