Trump dropped an explosive hint about Mueller and the Russia investigation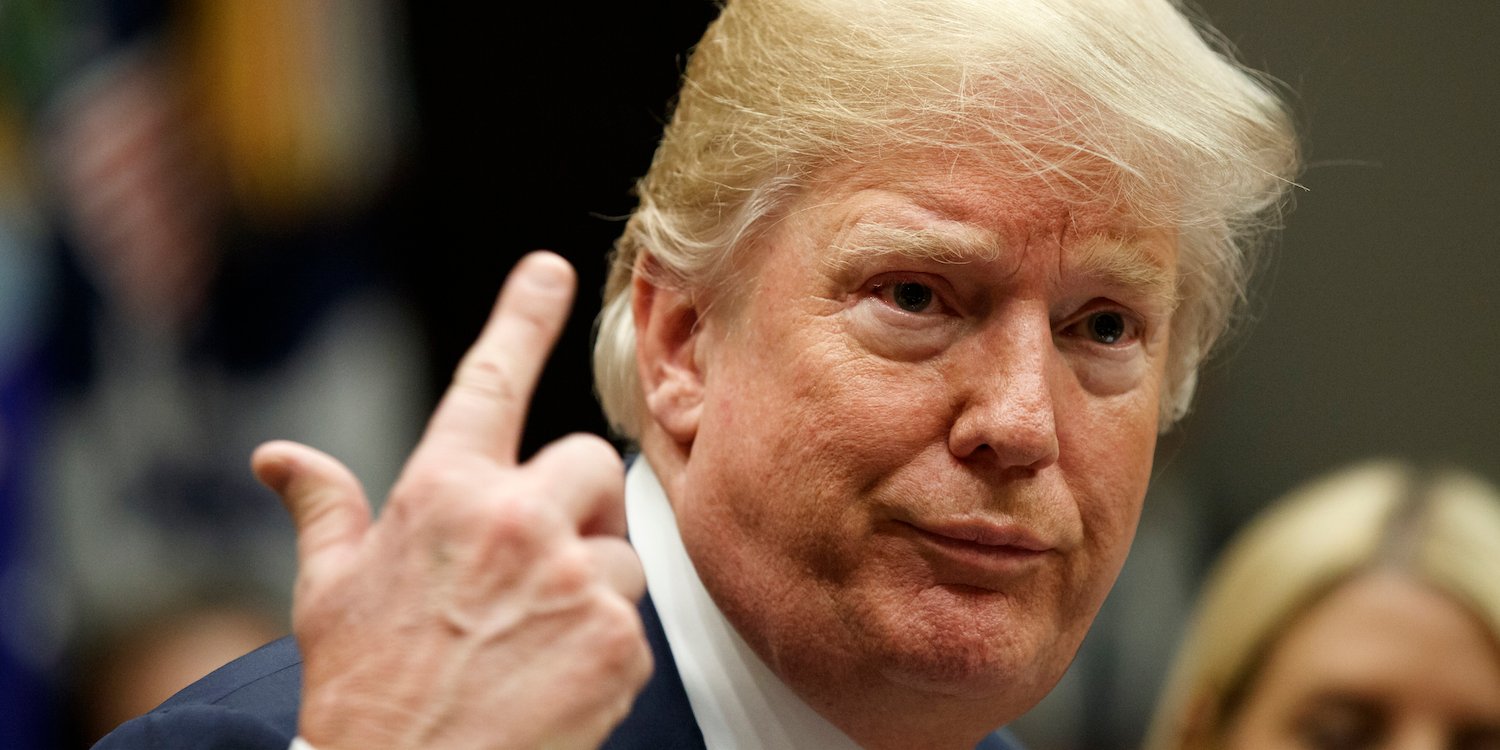 AP Photo/Evan Vucci
President Donald Trump suggested in a tweet on Friday night that the Russia investigation being conducted by the special counsel Robert Mueller is illegitimate.
Trump made that assertion in a tweet, while drawing a handful of conclusions: that former FBI director James Comey illegally leaked classified information, and that the leak resulted in Mueller's appointment to oversee the Russia investigation, making Mueller's appointment the product of an "illegal act," as Trump put it.
He then asked: "Does everybody know what that means?"
President Donald Trump suggested on Friday night that the Russia investigation being conducted by special counsel Robert Mueller is illegitimate.
That's the conclusion Trump floated in a tweet, in which he drew a handful conclusions about the series of events he believes led to Mueller's appointment:See the rest of the story at Business InsiderNOW WATCH: 3 reasons why North and South Korean reunification is unlikelySee Also:
Jeff Sessions reportedly warned the White House he may resign if Trump fires Rosenstein
Democratic Party files lawsuit against Trump campaign, Russia, and WikiLeaks — and it mirrors a move from the Nixon era
Trump went into extraordinary detail on his pitch to put reporters in jail over leaks
SEE ALSO: The DOJ's 'freakishly unusual' move to hand over Comey's memos to Congress shocks former officials