Trump contradicts an earlier claim he made about concealed carry during listening session with shooting survivors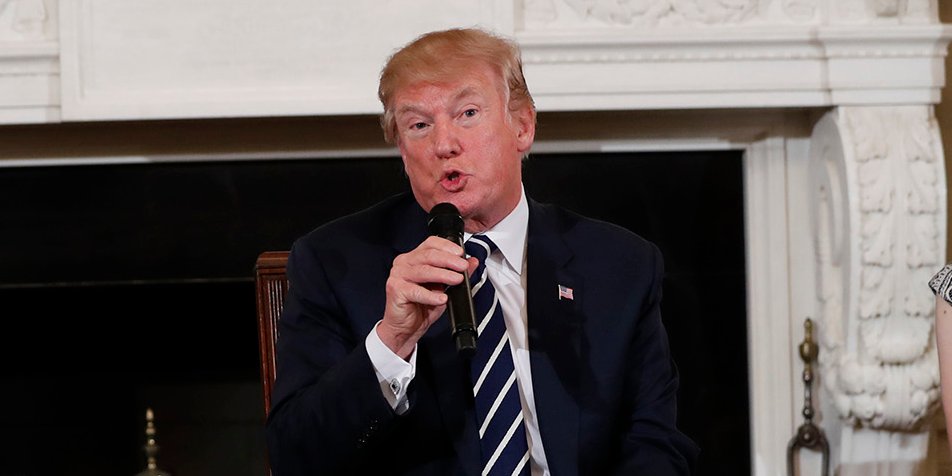 REUTERS/Jonathan Ernst
During a speech to survivors of the Parkland shooting, President Donald Trump appeared to contradict an earlier claim he made about gun reform during his 2016 election campaign.
Trump once tweeted that Hillary Clinton was "wrong" for saying he wanted "guns brought into the school classroom."
On Wednesday, Trump floated the possibility of having more armed teachers in schools to prevent school shootings.
President Donald Trump's speech to survivors of the Parkland school shooting on Wednesday appeared to contradict an earlier claim he made on gun reform during his 2016 presidential campaign.
"Crooked Hillary said that I want guns brought into the school classroom," Trump tweeted in May 2016, referring to then-Democratic presidential candidate Hillary Clinton. "Wrong!"See the rest of the story at Business InsiderNOW WATCH: How to make America great — according to one of the three cofounders of Black Lives MatterSee Also:
Trump ends extraordinary White House session on school shootings by endorsing more guns in schools
'I'm pissed': Dad whose daughter was shot 9 times at Florida high school lays into the messed-up state of America at Trump listening session
'I was going to try and kill a lot of people': A man who says he 'was almost a school shooter' as a kid opens up about what kept him from doing it
SEE ALSO: Students at the Florida high school sent terrifying, heartbreaking texts during the shooting: 'My teacher died ... He's sitting in the door way'