The Trump appointees that weren't: Some White House job offers that didn't pan out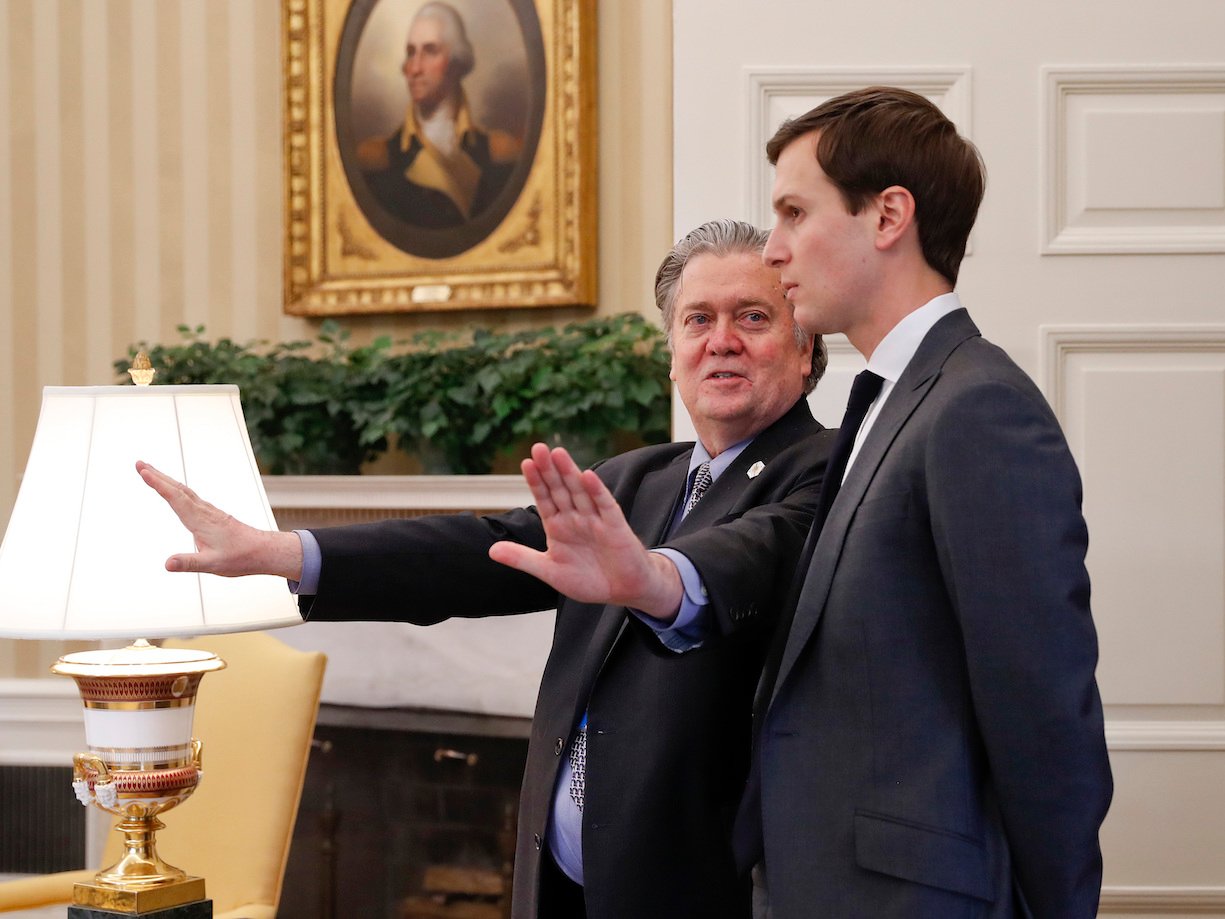 Pablo Martinez Monsivais/APFrom the very start of his young presidency, Donald Trump made it clear that the media spectacle surrounding the staffing of his administration was almost as important as the staff themselves.
"If you come tomorrow, you'll be all over television, because I have about 350 press outside," he told members of his private club in Bedminster, New Jersey just days after his November election, according to an audio recording obtained by Politico. "So we're doing a lot of interviews tomorrow — generals, dictators, we have everything."
Since then, many potential Trump hires have borne the brunt of that tendency to posture for the press. A pattern emerged: Residents of America's political fringe claimed to have been offered a job by Trump, only to be left empty-handed after the news trucks moved on.
Robert F. Kennedy Jr.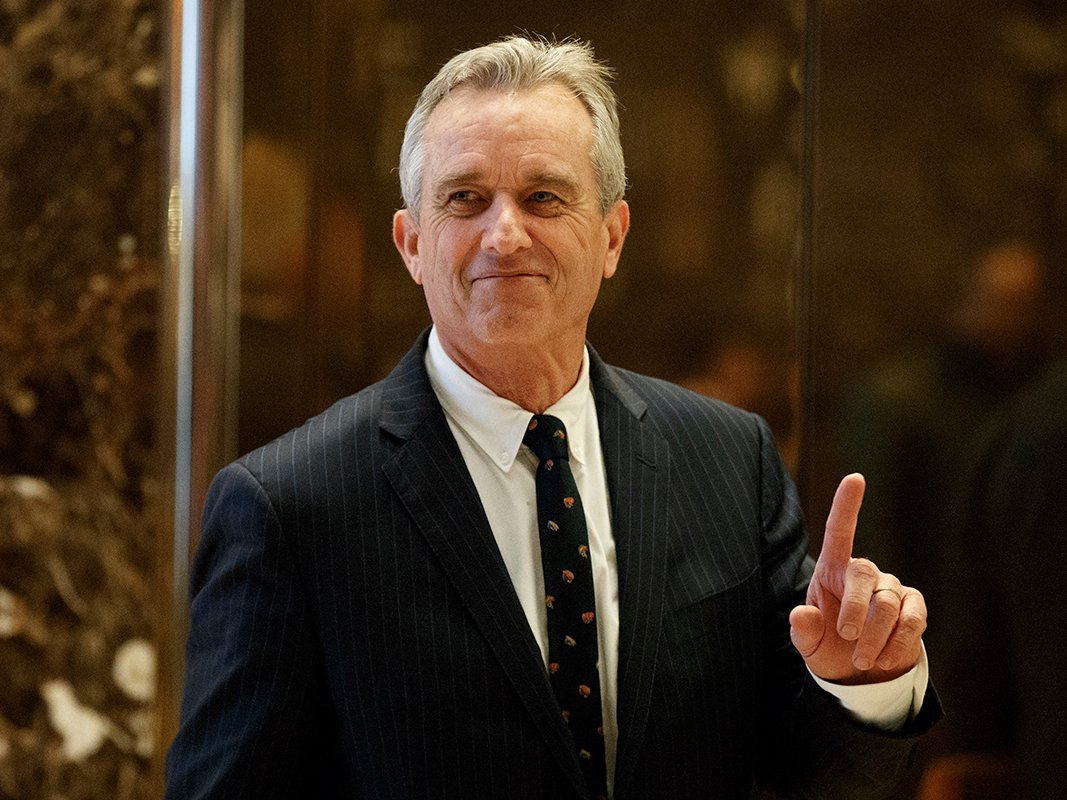 Robert F. Kennedy Jr. arrives in the lobby of Trump Tower in New York for a meeting with President-elect Donald Trump.The 35th President's nephew was well-known before the 2016 election for his embrace of pseudoscience when it came to the non-existent link between vaccination and autism. Trump, too, had floated suspicions of the debunked claim.
So when Kennedy emerged from a meeting on Jan. 10 with the then-President-elect in Trump Tower claiming to have accepted the chairmanship of "a commission on vaccine safety and scientific integrity," the public was outraged. Hundreds of scientific and medical groups wrote to Trump emphasizing the safety of vaccines.
The same day, transition team spokesperson Hope Hicks told the Washington Post that while "[t]he President-elect is exploring the possibility of forming a commission on autism, which affects so many families […] no decisions have been made at this time."
A month later, Kennedy said he had been in contact with administration officials "three times" since his meeting with Trump. He noted that Trump had told him in January that "he knew the pharmaceutical industry was going to cause an uproar about this" but that Trump wasn't "going to back down."
However, Politico reported a notable change in tone from Kennedy, who was speaking at the National Press Club: "Kennedy said Trump staffers, following his high-profile meeting with Trump, originally urged him to talk about the commission, but they called that evening to say they had 'gotten out over our skis' and had to give a more ambiguous statement about Trump's plans. However, Kennedy said he has been contacted twice since that meeting and 'they say they are still going forward with it.'
On April 20, Kennedy spoke on-air with Fox news' Tucker Carlson. The presidential commission didn't come up.
Jerry Falwell Jr.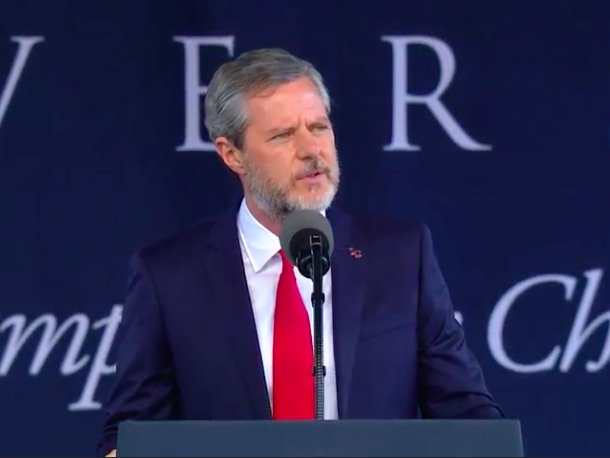 Liberty UniversityAs with Kennedy, conservative evangelical leader Jerry Falwell Jr. was always more publicly bullish than the Trump administration in claiming he had been asked to lead an anti-regulatory higher education task force.
Falwell, who said he would vote for Trump even if he had sexually assaulted women in the past, told the Chronicle of Higher Education and other publications that Trump initially told him he could be education secretary, in November, but that he had hesitated because he wanted to stay on as president of Liberty University.
Falwell kept the offer to lead a deregulatory task force private until Jan. 31, he said, because that's when top White House aide Steve Bannon gave him permission to talk about it. Falwell told the Lynchburg News & Advance that he would be leading two education-related panels on Trump's behalf.
"It's all very preliminary," Falwell told the Associated Press later, after admitting the commission was Bannon's idea. "It's all something that the administration will formally announce when they are ready."
Senate Democrats pushed for details, voicing concern at Falwell's obvious conflicts of interest. The White House, perhaps predictably, was tight-lipped on any potential commission, not admitting even to its future existence.
Trump gave the commencement address at Liberty University in May. He didn't mention any task force.
By June, Falwell seemed out of options. After Politico reported that his claimed deregulatory task force wasn't happening, Falwell pivoted, saying he would lead another panel.
"The White House contacted me last week and asked me to be a part of a group of 15 college presidents to address education issues," he told the publication. "This is a White House task force and not a Department of Education task force."
The White House, again, did not confirm his comments.
Sheriff David Clarke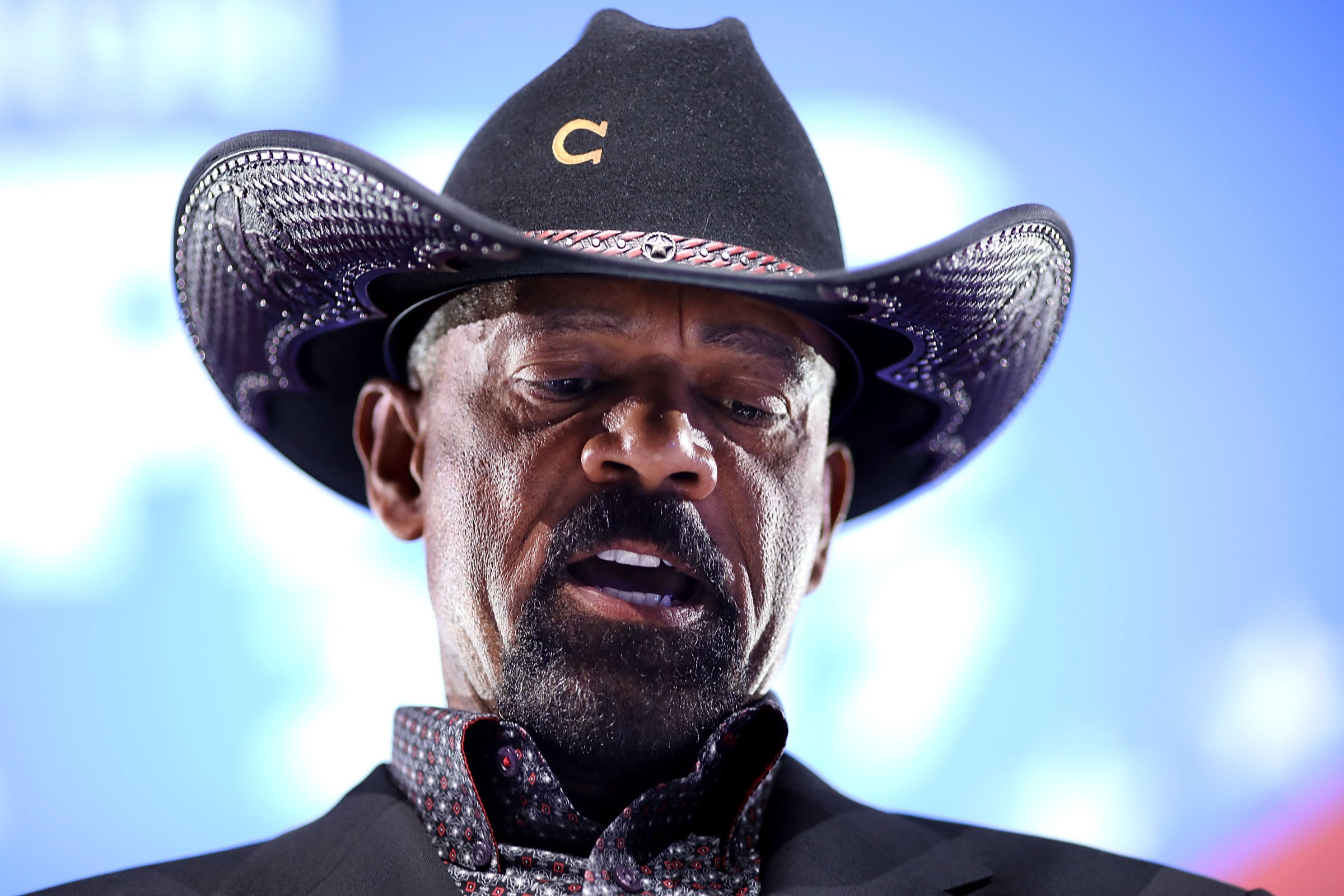 Chip Somodevilla/Getty Images
The uber aggressive Milwaukee Sheriff David Clarke presents perhaps the clearest example of a supposed job offer gone wrong. In January, an editorial in the Milwaukee Journal Sentinel charged, "His only interests seem to be in pining for a job in the Trump administration and in denigrating via social media anyone who criticizes him (sound familiar?)."
Months later, Clarke's wish seemed to have been granted: On May 17, he told a local radio host he was planning to leave his position as sheriff for an assistant secretaryship at the Department of Homeland Security. He said it was in a department that didn't exist — the "Office of Partnership and Programs."
The same day, the Department of Homeland Security — without naming Clarke specifically — batted down the story on its Twitter account.
Tweet Embed:https://twitter.com/mims/statuses/864947270097264641Sr. positions are announced when made official by the Sec. No such announcement w/ regard to the Office of Public Engagement has been made.
The media turned its attention, reporting extensively on the deaths that had occurred in Clarke's prison, and his alleged order to deputies to harass a man who looked at the sheriff the wrong way. Former DHS officials lambasted him in national newspapers and on social media, calling him wholly unfit for work in the department.
CNN's KFILE team pointed out that Clarke lifted sections of his master's thesis word-for-word from other works without quotation marks. The sheriff persisted.
Finally, in June, Clarke said he had rescinded his acceptance of the position, whatever that position had been, saying through a spokesperson that "his skills could be better utilized to promote the President's agenda in a more aggressive role."
The Washington Post reported that, "according to one person close to the administration who is familiar with the situation, his appointment had been subject to significant delays that contributed to his withdrawal."
An unnamed spokesperson for DHS seemed to deny Clarke even the dignity of withdrawing his own name. "Sheriff Clarke is no longer being considered for a position within DHS," they told the Post. "We wish him well."
The Post's Abby Phillip published what appeared to be a legitimate letter from DHS to Clarke from May, congratulating him on his "tentative selection" for an administrative post, "subject to the approval of the Office of Personnel Management."
Tweet Embed:https://twitter.com/mims/statuses/876471590506168321For those wondering if Sheriff Clarke ever actually received a job offer, I've obtained a copy of the letter from DHS Human Resources pic.twitter.com/RIcZgDfThb
Presumably, such approval fell by the wayside in the weeks following the offer.
So it goes, with so many controversial names floated for so many powerful positions in the federal government.
Trump booster Rudy Giuliani was named an informal adviser on cybersecurity to the President in January, despite apparently not knowing very much about cybersecurity — and not making much public news on the subject since.
And top White House spokesman Sean Spicer told the Daily Beast in March that he offered frequent Trump surrogate Katrina Pierson a job on his press team, but that "she ultimately decided to pursue another role on the Trump Team." That role never materialized. Pierson said she made a "personal decision to remain on the outside for now."
"I have plenty of time to serve," she added.NOW WATCH: An Alabama high school 'resegregated' after years of being a model of integration — here's what happened after