Transocean: Executive bonuses for safety (check), tax haven (check)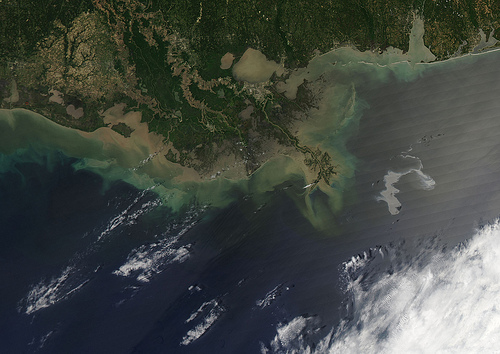 Transocean had a great safety record in 2010, oh, apart from the Deepwater Horizon rig, (which it manufactured) and which unfortunately exploded, causing the death of  11 workers and the US' largest oil spill.
With a seeming deaf ear, Transocean gave its top executives bonuses for its excellent safety record in 2010, according to the Proxy filing it made last week:
"notwithstanding the tragic loss of life in the Gulf of Mexico, we achieved an exemplary statistical safety record as measured by our total recordable incident rate and total potential severity rate. As measured by these standards, we recorded the best year in safety performance in our Company's history."
A Presidential Commission investigating the disaster in the Gulf of Mexico has generally blamed operator BP, oil services firm Halliburton, and rig-maker Transocean, for collectively taking short cuts to save time and money, measures that led up to the explosion.
This is not the only area where Transocean is treading on thin ice in terms of the goodwill of the US public.
A recent CBS News 60 Minutes segment exposed a number of essentially US companies which report Zug, Switzerland as their headquarters in order to claim they are Swiss companies for tax purposes. In reality, Transocean has about 1,300 employees in Houston (where its key executives spend most of their time), and about 12 in Switzerland. It moved its legal head office to Switzerland a couple of years ago (after a spell in another tax haven, the Cayman Islands) in order to avoid paying high US corporate taxes.
Transocean may indeed by operationally safe (in terms of its statistics), and pursuing a perfectly legal tax strategy, but it is unlikely to win any Good Citizen Awards from the Gulf Coast communities still recovering from the Deepwater Horizon oil spill.
~
Photo by NASA Goddard Space Flight Center used under a Creative Commons license.