Toyota Will Renew Incentives, As Sales Soar
TheCarConnection.com submits:
Thanks to the strong incentives offered over the past month, Toyota (TM) sales have recovered nicely despite multiple recalls and highly publicized federal investigations. But it looks like the automaker isn't going to ease off them quite yet. The original March Sales Event incentives, slated to expire April 5, offer zero-percent financing for up to five years, along with special lease rates, on a number of models (including the 2010 Toyota Camry, Corolla, Highlander, Venza, Tundra, Prius, Matrix, and Avalon) plus two years of free maintenance for those who already own a Lexus, Toyota, or Scion model.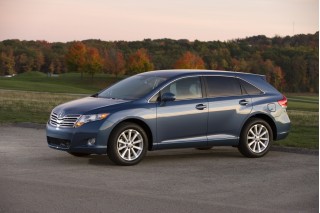 Toyota's most generous incentive program ever will be extended at least through April, according to the Detroit News, citing Toyota Motor Sales group VP Bob Carter, and the free maintenance perk might be added to all Toyota vehicles. Toyota dealers had apparently been instrumental in pushing for the extension, despite concerns that sustained incentives, as well as the recalls, will affect resale value. Details of the extended incentives will be announced on April 5, Carter told reporters at the New York Auto Show. Although March sales numbers aren't quite in, Toyota showrooms have hardly been empty. Toyota sales are expected to be up between 35 and 40 percent, versus last March. That's quite the feat considering that Toyota has recalled around six million U.S. vehicles since November—mostly through its accelerator-related recalls—and actually halted sales on many models in late January. Toyota's sales in February were down about nine percent from February of 2009. [Detroit News; Bloomberg via Business Week] Complete Story »