There's a new biggest bull on Wall Street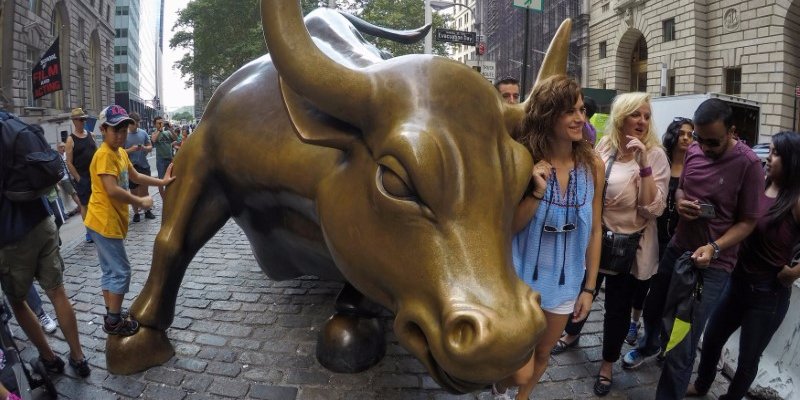 Thomson Reuters
Brian Belski of Bank of Montreal Capital Markets sees the S&P 500 finishing 2018 at 2,950, the most bullish forecast on Wall Street.
He sees many of the same bullish conditions that existed at the start of 2017, and thinks that the market can power higher even without tax reform.
Buy stocks. Enjoy improving earnings growth. Profit. Rinse, repeat.
That's basically Brian Belski's 2018 outlook in a nutshell. If it sounds familiar, that's because it's largely the same view the BMO Capital Markets chief investment officer put forth a year ago. Except this time, profit expansion is supposed to be even better.
That's emboldened Belski to slap a 2018 year-end price target of 2,950 onto the S&P 500 — a roughly 14% surge from current levels — making him the most bullish strategist on Wall Street.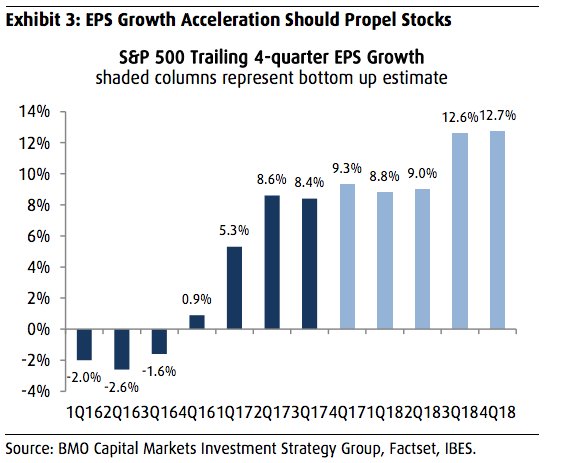 BMO Capital Markets
"We believe there is no reason to expect that a dramatic reversal in longer-term fundamentals is imminent," Belski wrote in a client note. "Rather, the slope of our long standing secular bull market call remains positive."
What's more, BMO's earnings growth forecast doesn't factor in any expectations for tax reform. Although the passage of a GOP tax plan is frequently cited as something that could underpin further gains in the stock market, Belski sees the S&P 500 standing on its own two legs even without it.
Still, progress on the tax front certainly couldn't hurt. Belski has an even more optimistic "bull case" scenario that calls for the S&P 500 to end 2018 at 3,250, spurred by corporate reinvestment and an acceleration in consumer spending. A lower corporate rate and a one-time repatriation tax holiday — both of which are expected to be part of a successful tax plan — could ultimately drive that reinvestment.
Belski also highlights an interesting wrinkle to the 8 1/2-year bull rally, which is that investors haven't trusted its stability throughout basically its entire run. He thinks it's time to shed those negative thoughts and embrace the positive factors leading the market higher.
"Investors have been climbing the wall of worry for nine years and counting," said Belski. "Doubt, fear and rushes to judgment have been trying to diagnose the end of the bull market since it began. We believe it is time to accept fundamentals and turn off the rhetoric."
Here's a round-up of the other 2018 year-end S&P 500 targets on Wall Street, ordered from most to least bullish:
UBS — Keith Parker — Target: 2,900
Credit Suisse — Jonathan Golub — Target: 2,875
Deutsche Bank — Binky Chadha — Target: 2,850
Goldman Sachs — David Kostin — Target: 2,500
NOW WATCH: Why Nintendo is dominating like the old days