Texans owner Bob McNair facing backlash for saying NFL can't have 'inmates running the prison' about national anthem protests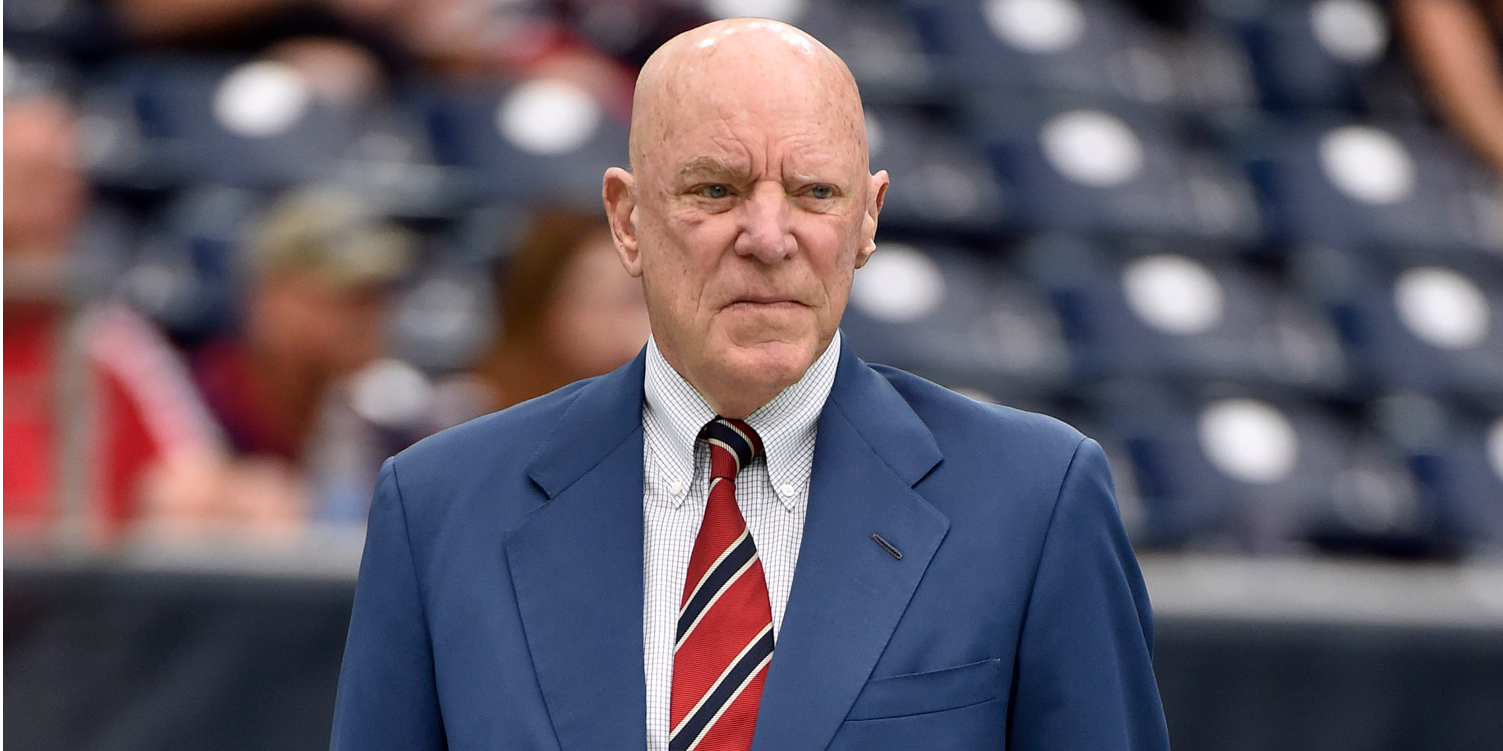 Eric Christian Smith/AP
During an NFL owners meeting, Houston Texans owner Bob McNair said the league cannot allow "inmates running the prison" in regard to players' national anthem protests.
According to a report, some owners were "stunned" by the statement.
McNair later apologized to NFL executive Troy Vincent, who felt offended by the statement, and issued a public apology on Friday.
Houston Texans owner Bob McNair used a poor choice of words at a recent NFL owners that now has him facing criticism.
According to ESPN's Don Van Natta Jr. and Seth Wickersham, NFL owners recently met to discuss how to move on from national anthem protests.
After Dallas Cowboys owner Jerry Jones gave a passionate speech about the need to make players stand for the national anthem, McNair said, "We can't have the inmates running the prison."
According to ESPN, the statement "stunned" some people in the room.
Though owners continued arguing, later on, NFL executive Troy Vincent, a former player, reportedly called McNair's statement offensive. According to the report, McNair later took Vincent aside and apologized, saying he felt "terrible" for the comment and only meant to use a popular idiom, not reflect players as "inmates."
McNair also apologized through the Texans on Friday:
Tweet Embed:https://twitter.com/mims/statuses/923925315356905472?ref_src=twsrc%5EtfwStatement from Texans Founder, Chairman and Chief Executive Officer Robert C. McNair: pic.twitter.com/EXdwKZ4y4x
Nonetheless, the comment has drawn criticism throughout the sports world.
Tweet Embed:https://twitter.com/mims/statuses/923875631707848704?ref_src=twsrc%5Etfwwoooooooof (read @SethWickersham and @DVNJr on how NFL owners handled players' protests: https://t.co/P1FBeFGRWc) pic.twitter.com/3m6KTXo6kJTweet Embed:https://twitter.com/mims/statuses/923933645521465344?ref_src=twsrc%5EtfwNFL players, the majority of whom are honorable and decent, were called "SOBs" by the president and "inmates" by an owner.Tweet Embed:https://twitter.com/mims/statuses/923935117067849729?ref_src=twsrc%5Etfwwhat are they calling them in private https://t.co/FVWHwsefFbTweet Embed:https://twitter.com/mims/statuses/923933240112701440?ref_src=twsrc%5EtfwThe only surprise is that there is surprise. https://t.co/Z2Jf5iGSex
McNair, a multimillion dollar Trump donor, was reportedly one of the owners who, alongside Jones, was in favor of a mandate to make players stand. However, according to ESPN, owners could not come to an agreement on how to proceed over the anthem protests, with only nine owners voting in favor of a hardline stance.NOW WATCH: How to train a falcon — according to a falconer at Medieval Times