'Stranger Things' star Millie Bobby Brown celebrated her 14th birthday by surprise video-chatting with her superfans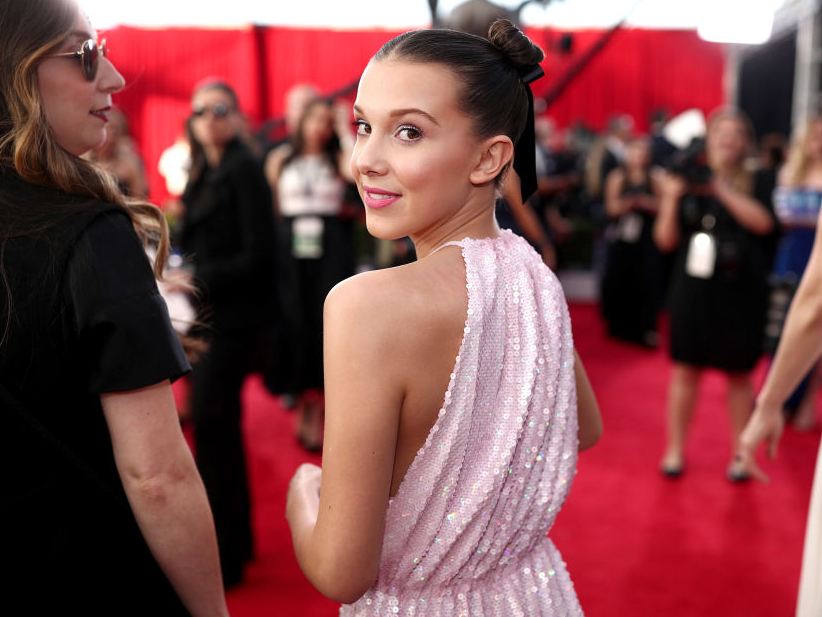 Christopher Polk/Getty Images
"Stranger Things" star Millie Bobby Brown has 14 million devoted Instagram followers.
To celebrate her 14th birthday on Monday, she went live on Instagram.
She picked several lucky fans to live video chat with on the app.
Most were stunned into silence, though some managed to ask her questions.
You can watch the video on her Instagram feed for the next 23 hours.

"Stranger Things" star Millie Bobby Brown turned 14 years old on Monday. As part of her epic celebrations, the young actress went live on Instagram to her 14 million followers. She picked several lucky superfans to video chat with, and let them ask her two to three questions each.See the rest of the story at Business InsiderNOW WATCH: What happens to your body when you start exercising regularlySee Also:
Paris Jackson shares an adorable childhood video to celebrate her older brother's 21st birthday
Rob Lowe explains how he roped his non-Hollywood sons into doing reality TV
Jennifer Garner posted a photo that proves she's no joke when it comes to selling Girl Scout cookies