S&P 500 Sector Weightings; Tech Drops While Energy and Health Care Gain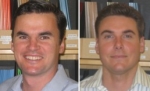 Hickey and Walters (Bespoke) submit:
lt has been awhile since we last posted our S&P 500 (SPY) sector weighting charts, so now is as good of a time as any as we head into the long weekend. As it stands now, Technology remains the biggest sector in the S&P 500 with a weighting of 17.89%. The Financial sector remains the second biggest at 15.16%, followed by Energy (12.66%), Health Care (11.67%), and Industrials (11.02%). The two Consumer sectors (Discretionary and Staples) are the last two sectors with double digit weightings, and then Materials, Utilities, and Telecom are all way down in the 3s.
While the Technology sector holds on to the top spot, it has lost quite a bit of ground recently. As shown below, Technology's weighting has dropped 1.33 percentage points over the last six months. Consumer Discretionary and Consumer Staples have both lost ground as well, but not nearly as much as Technology.Complete Story »