Southwest and American Airlines celebrate the GOP tax plan with $1,000 bonuses for employees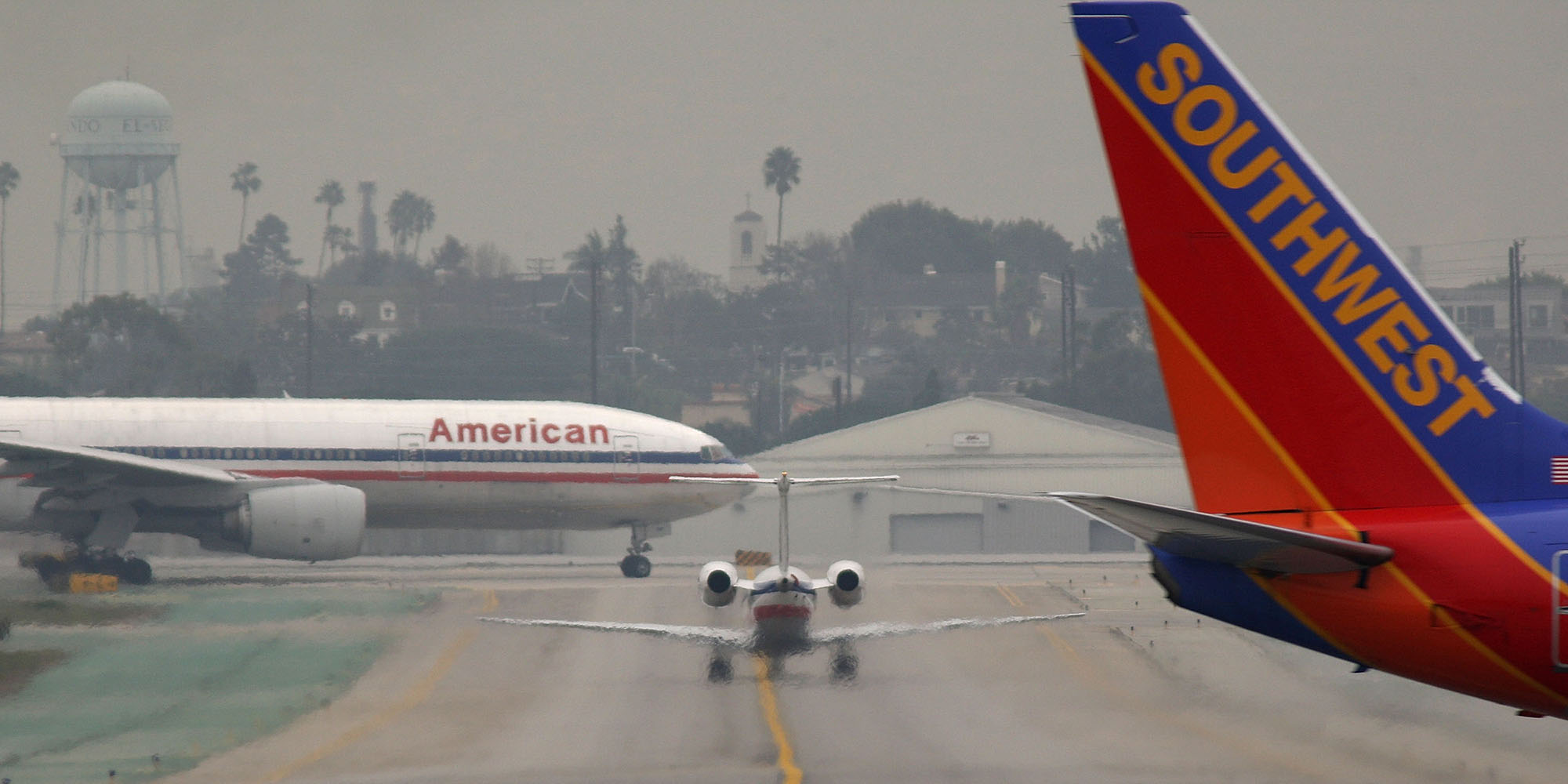 David McNew/Getty Images
American and Southwest Airlines announced they will give $1,000 bonuses to employees in celebration of the GOP tax plan President Donald Trump signed into law last month.
The two airlines, which both announced their plans on Tuesday, cited the tax plan specifically, which, among other things, lowers the corporate tax rate from 35% to 21%.
Several other large corporations had touted similar employee bonuses immediately after Congress passed the Tax Cuts and Jobs Act on December 20.
Southwest and American Airlines have joined a handful of corporate giants that have announced $1,000 employee bonuses following the GOP tax overhaul that President Donald Trump signed into law last month.
In a pair of press releases on Tuesday, both airlines specifically cited sweeping new tax reforms that passed Congress on December 20. Among other things, the legislation known as the Tax Cuts and Jobs Act cuts the corporate tax rate from 35% to 21%.
American Airlines' bonuses, given to employees at its mainline and wholly owned regional carriers, totals about $130 million, according to the airline, which said the money would arrive sometime in the first quarter of 2018. Southwest said all of its full-time and part-time employees would receive their $1,000 on January 8.
"We applaud Congress and the President for taking this action to pass legislation, which will result in meaningful corporate income tax reform for the transportation sector in general, and for Southwest Airlines, in particular," Southwest chairman and CEO Gary Kelly said in a statement.
Additionally, the Dallas-based carrier said it would earmark $5 million for charitable causes.
The two airlines join a handful of large corporations that announced $1,000 employee bonuses immediately following the tax bill's passage. AT&T said it would dole out a total of $200 million in extra cash. Bank of America announced it would put up $145 million.
The gestures have received mixed reviews as economic policy experts sounded alarms about the GOP tax law's potentially negative effects. Former US Treasury secretary Jacob Lew called the tax overhaul a "ticking time bomb" on Tuesday, and said the "very concentrated benefits for global corporations and the top 1%" threatened to leave the US "broke."NOW WATCH: Cryptocurrency is the next step in the digitization of everything — 'It's sort of inevitable'