Smart new features make 'Madden NFL 17' the best the series has been in years
Football is back and more dramatic than ever, folks. Thanks to a bevy of retirements, injuries and suspensions, several of the NFL's top teams will be without their top superstars to start the season. Talk about excitement!
Thankfully, "Madden NFL 17" is here to give you a virtual space to pretend everything is alright and that your favorite team actually has a chance this year. Here's how this year's game improves and expands upon the series:The biggest new addition is Big Moments, a smart feature that offers a helping hand.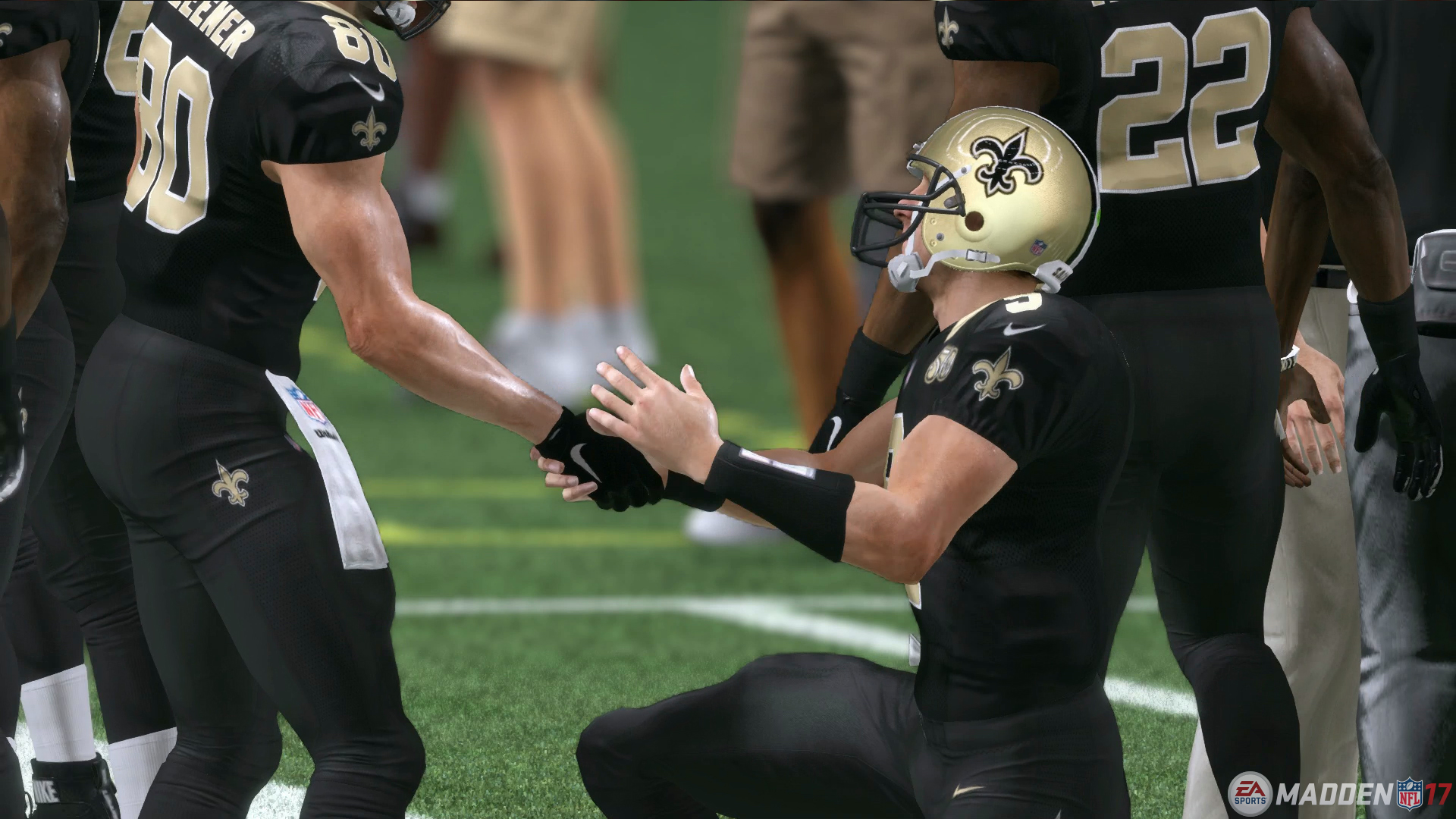 EA Sports
"Madden NFL 17" offers a new way to play through a season with any team in Franchise Mode. "Big Moments" condenses each game into a 15- to 20-minute chunk where the player only takes control on big third downs, two-minute drills and in the red zone (on both offense and defense).
This fixes the problem from previous games where the only way to feel like you were really in control was to play every snap of the game on offense and defense, a tedious and lengthy process.
This way, you can get that crucial first down to run down the clock, throw the game-winning touchdown pass or sack the opposing quarterback on fourth down without worrying about the boring stuff.
Unfortunately, Big Moments still has some kinks to work out.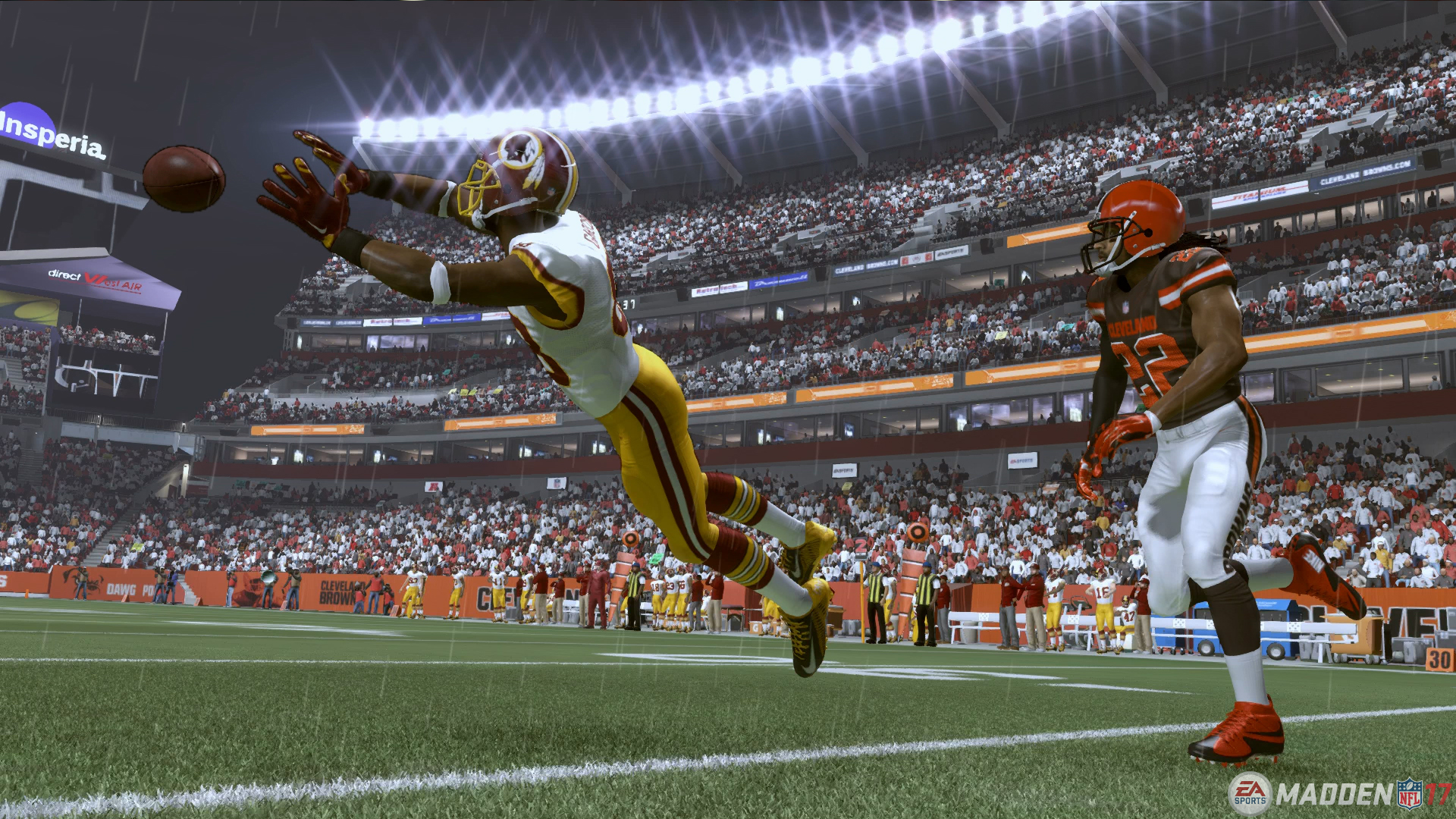 EA Sports
As you'd expect of any significant new feature, the "Big Moments" system is far from perfect. Mainly, it could stand to defer control to the player a bit more often.
As I guided the Kansas City Chiefs to a 15-1 season and a Super Bowl championship, there were a few moments of frustration. On a couple of occasions, I had to sit and watch as my simulated offense stalled on three consecutive drives, or as my defense gave up a few touchdowns without my intervention.
Those are things my wonderful boys would never do in real life.
I think they could alter the system to let the player intervene at least once on every possession (while the game is still close) without making the games feel too long. As it stands, "Big Moments" changes the game for the better, but it needs work.
Of course, none of this matters if it isn't fun to actually play football.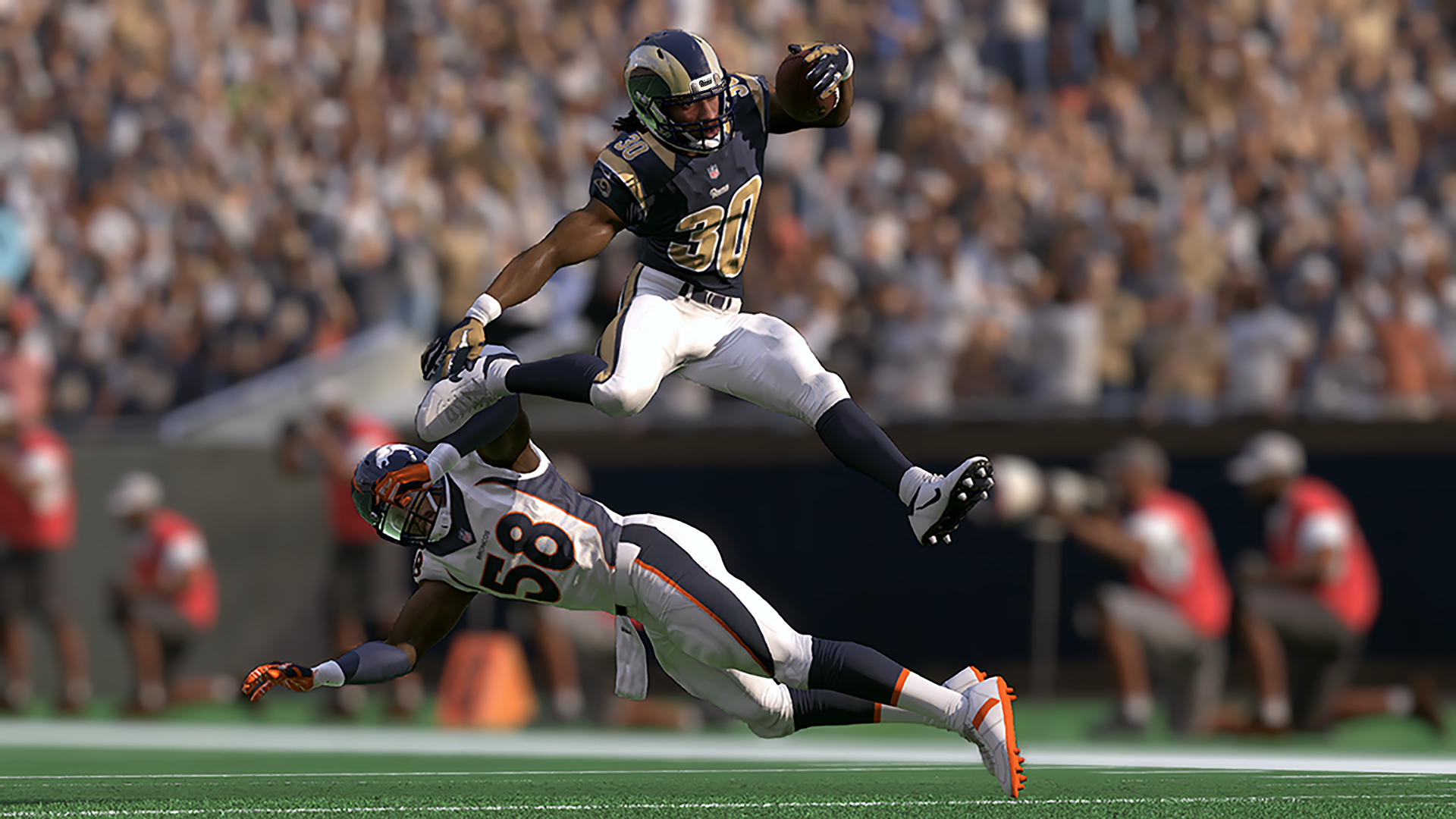 EA Sports
Thankfully, playing football is as good as it's been in years in "Madden NFL 17." This is all thanks to a few small but welcome improvements.
If you set up a running play on offense, holding the right trigger will draw a green box on screen to show you a soft spot in the defense, if one exists at all. This way, you can change to a run that exploits the soft spot, or stick with the one you had dialed up if it already did.
Once you're actually controlling someone with the ball in their hands, the game helpfully gives you on-screen button prompts to perform jukes, stiff-arms or spin moves when necessary. If you think that sounds like "Madden" for babies, you can turn it off.
Also, before each game in Franchise Mode, you can take part in practice sessions that teach you how to execute certain plays that will work against the team you're about to play. This isn't necessarily new, but it does a much better job of explaining arcane football concepts than before.
One more thing: The commentary has been massively improved, with Jim Nantz and Phil Simms' staleness replaced by newcomers Brandon Gaudin and Charles Davis. You can read more about that here.
See the rest of the story at Business Insider