She says three blond aliens took her aboard their ship when she was 7. Now she's running for U.S. Congress
MIAMI — A Florida candidate for Congress said Monday she stands by her claims she was abducted to an alien spaceship at age 7 but that the incident shouldn't detract from what she's done here on Earth since then.
Bettina Rodriguez Aguilera has claimed in past Spanish TV network appearances, most recently in 2011, that she was taken aboard a ship with three blonde creatures that resembled Rio de Janeiro's Christ the Redeemer statue.
"I don't exactly know what happened," she told The Associated Press on Monday. "I believe it is real. But I was 7 years old. It was an experience I had a thousand years ago."
Since those television appearances, Rodriguez Aguilera has served as a council member in the city of Doral, where she was appointed vice mayor. She also teaches leadership at Miami Dade College and runs a consulting firm, Bettinara Enterprises. She is one of five Republicans running to replace Rep. Ileana Ros-Lehtinen, R-Fla., when she retires at the end of next year.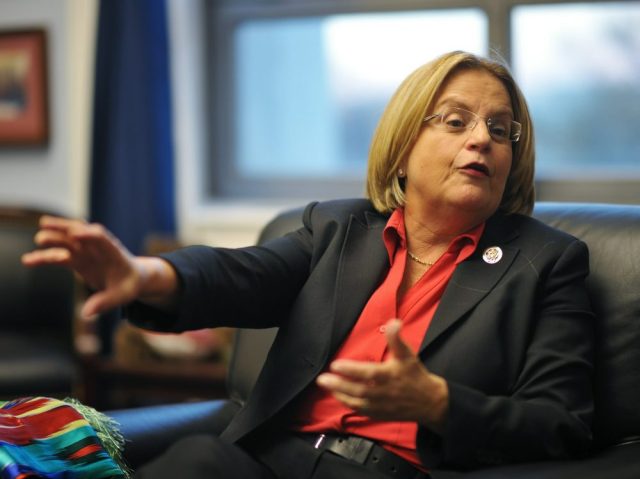 Ileana Ros-Lehtinen.
Ros-Lehtinen's retirement opens up a competitive seat that Democrats have high hopes of capturing as Hillary Clinton won the district last year.
Rodriguez Aguilera declined to go into details on what was said in her 2009 appearance on America TeVe, where she claimed the extraterrestrials told her "the centre of the world's energy is in Africa." She then talks about 30,000 non-human skulls discovered in a cave on the Mediterranean island of Malta. Another video uploaded in 2011 also showed Rodriguez Aguilera in a TV show talking about that.
The videos were cited in a Miami Herald story Monday and are available on YouTube. In them, Rodriguez Aguilera mentions seeing paranormal activity later while growing up in Miami when she was 12 and into her teens. She cites a UFO sighting when she was 17 and referred to an article in the same newspaper that she says corroborated what she saw.
Rodriguez Aguilera said news reports were portraying "in a negative way an experience I had when I was 7 and ignores everything I did after that."