The Secret War on Poverty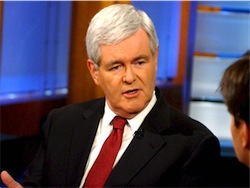 Annie Lowrey did an excellent piece last week about the weird way in which poverty has vanished from the American policy agenda even as the 111th Congress in practice passed tons of legislation favorable to poor people:
In the just-finished campaign, as usual, every candidate claimed to be standing up for the middle class. Democrats argued that they delivered what the middle class needed: tax breaks, health care reform, and federal aid to states to help ease the recession. Republicans argued that Democrats failed to deliver the only thing the middle class wanted and needed: jobs. Neither party talked much about "low-income families," to use the preferred euphemism—or, more bluntly, poor folks.
In truth, the Congress of the last two years passed more legislation benefiting the poor than any other in memory. That the Democrats didn't campaign on their achievements may indicate one of two things. One, poor folks—unlike, say, politically generous Wall Street bankers or socially conservative Rust Belt Catholics—are generally not viewed as a constituency worth courting. Two, as with the stimulus bill's effect on unemployment, what the Democrats did mainly consisted of preventing a bad situation from getting worse.
The total inattention to the issue of poverty during the current recession by the "sensible center" is, meanwhile, quite damning. During the 1980s the notion that work, rather than relief programs, was the only road out of poverty gained a lot of steam. And in 1995 that principle was enacted into law as part of the Clinton-Gingrich welfare reform. And as long as the economy stayed near full employment the new policy paradigm worked. The whole thing was proclaimed a success and the left (as always) was proclaimed to have been discredited.
But anyone who cared about this agenda at all as a matter of substance would be lighting their hair on fire over the prospect of a years-long period of 7+ percent unemployment. After all, if you replace income-supporting programs with work-supporting programs you're implicitly undertaking an obligation to provide the demand for labor that would ensure the availability of jobs. And yet somehow I don't see "centrists" out there slamming Ben Bernanke for sabotaging welfare reform to reassure inflation-panickers or calling for congress to enact massive public works programs.
But which is it? Are people supposed to work or aren't there? If it's the former, you need to provide jobs for low-skilled people to do.