Saving Money With Cloud Computing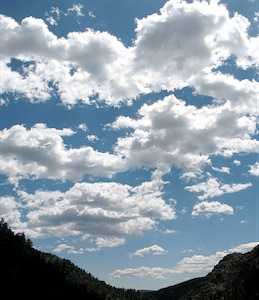 (cc photo by Kevin Dooley)
Here's an eye-popping claim from Darrell West at Brookings:
The U.S. federal government spends nearly $76 billion each year on information technology, and $20 billion of that is devoted to hardware, software, and file servers (Alford and Morton, 2009). Traditionally, computing services have been delivered through desktops or laptops operated by proprietary software. But new advances in cloud computing have made it possible for public and private sector agencies alike to access software, services, and data storage through remote file servers. With the number of federal data centers having skyrocketed from 493 to 1,200 over the past decade (Federal Communications Commission, 2010), it is time to more seriously consider whether money can be saved through greater reliance on cloud computing. [...]
To evaluate the possible cost savings a federal agency might expect from migrating to the cloud, in this study I review past studies, undertake case studies of government agencies that have made the move, and discuss the future of cloud computing. I found that the agencies generally saw between 25 and 50 percent savings in moving to the cloud. For the federal government as a whole, this translates into billions in cost savings, depending on the scope of the transition.
Google, which obviously has a dog in this fight, has more on their public policy blog. Conversely, I've never been to Seattle so if Microsoft wants to pay for me to head that way and discuss this issue in greater depth I'm open to that.