Robert Mueller's Russia probe is expected to announce its first charges on Monday
Robert Mueller's investigation into Russian meddling in the 2016 election is expected to announce its first charges on Monday after a federal grand jury approved an indictment on Friday.
US intelligence agencies concluded that Russia interfered to help President Donald Trump win the election, but Mueller's investigation seeks to find out if Trump and Russia worked together.
The target could be taken into custody on Monday. It's unclear what charges will be brought or against who, but Trump has tweeted that it's Hillary Clinton who should be investigated.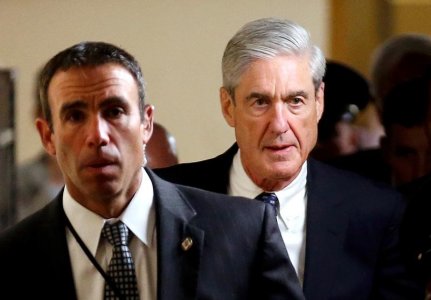 WASHINGTON (Reuters) - The first charges from the probe of possible Russian meddling in the 2016 U.S. presidential election could be unsealed as early as Monday and a target taken into custody, possibly marking a dramatic turn in special counsel Robert Mueller's investigation.
A federal grand jury approved the indictment on Friday and a federal judge ordered it sealed, a source briefed on the matter has told Reuters, adding it could be unsealed as soon as Monday.
The Russia investigation has cast a shadow over U.S. President Donald Trump's 9-month-old presidency and widened the partisan rift between Republicans and Democrats.
U.S. intelligence agencies concluded in January that Russia interfered in the election to try to help Trump defeat Democrat Hillary Clinton by hacking and releasing embarrassing emails and disseminating propaganda via social media to discredit her.
Mueller is also investigating whether Trump campaign officials colluded with those Russian efforts.
Trump has denied the allegations of collusion with the Russians and called the probe "a witch hunt." The Kremlin also has denied the allegations.
Mueller, a former director of the Federal Bureau of Investigation, has been looking into possible links between Trump aides and foreign governments, as well as potential money laundering, tax evasion and other financial crimes, according to sources familiar with the probe. He also is exploring whether Trump or his aides have tried to obstruct the investigation.
Mueller was appointed to lead the investigation a week after Trump's May 9 firing of FBI Director James Comey, who was heading a federal probe into possible collusion with Russia. Trump initially said he fired Comey because his leadership of the FBI was inadequate. In a later interview with NBC, he cited "this Russia thing" as his reason.
'Anger and unity'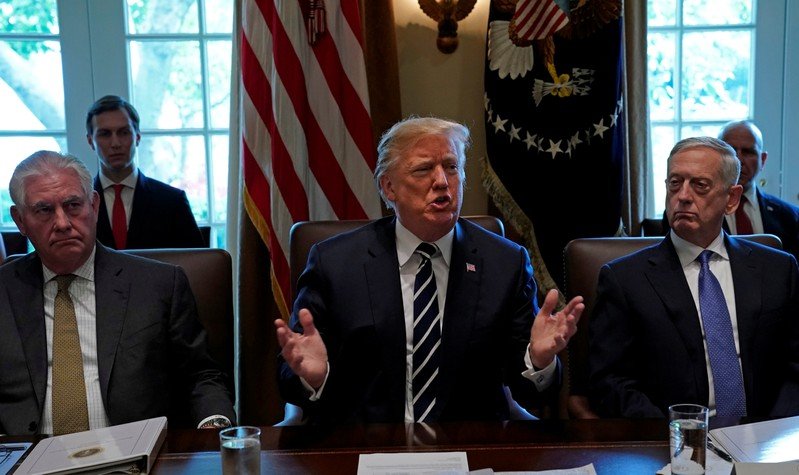 Thomson Reuters
On Sunday, Trump tried to shift the focus back to Democrats and Clinton, tweeting that the Russia issue was being used to sidetrack the Republican push for tax reform and praising Republican "anger and unity" on the need to look into whether Democrats and the Clinton campaign paid for a portion of a dossier that detailed accusations about Trump's ties to Russia.
Special White House counsel Ty Cobb said the president's tweets were "unrelated to the activities of the Special Counsel, with whom he continues to cooperate."
Investigators led by Mueller have interviewed former White House chief of staff Reince Priebus, former spokesman Sean Spicer and other current and former White House and campaign officials.
In July, FBI agents raided the Virginia home of Trump's former campaign manager Paul Manafort, whose financial and real estate dealings and prior work for a pro-Russian political party in Ukraine are being investigated by Mueller's team.
Mueller also has investigated Michael Flynn, an adviser to Trump's campaign and later his national security adviser. Flynn was fired from that post in February after misleading Vice President Mike Pence about the extent of his conversations with Russian Ambassador Sergei Kislyak last year.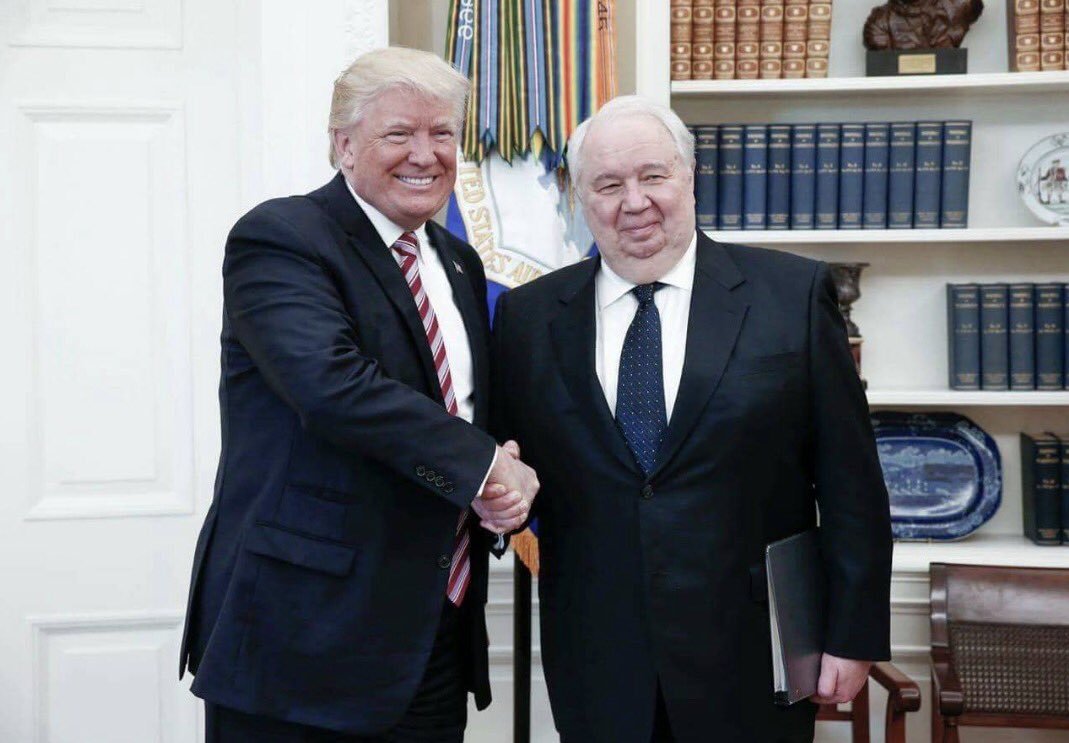 Russian Embassy
The indictment in Mueller's probe was first reported by CNN, which said the target could be taken into custody on Monday.
That possibility spurred some of Trump's conservative allies to call for Mueller's firing. Sebastian Gorka, an outspoken former adviser who left the White House in August, said on Twitter that Mueller "should be stripped of his authority" and investigated if he executed warrants in the probe.
The White House said in the summer that Trump had no intention of firing Mueller even though he questioned his impartiality.
(Additional reporting by Mark Hosenball; Editing by Yara Bayoumy and and Peter Cooney) NOW WATCH: There's a live supervolcano underneath Yellowstone National Park — here's what would happen if it erupted