Retailers are forgetting one important thing as they scramble to compete with Amazon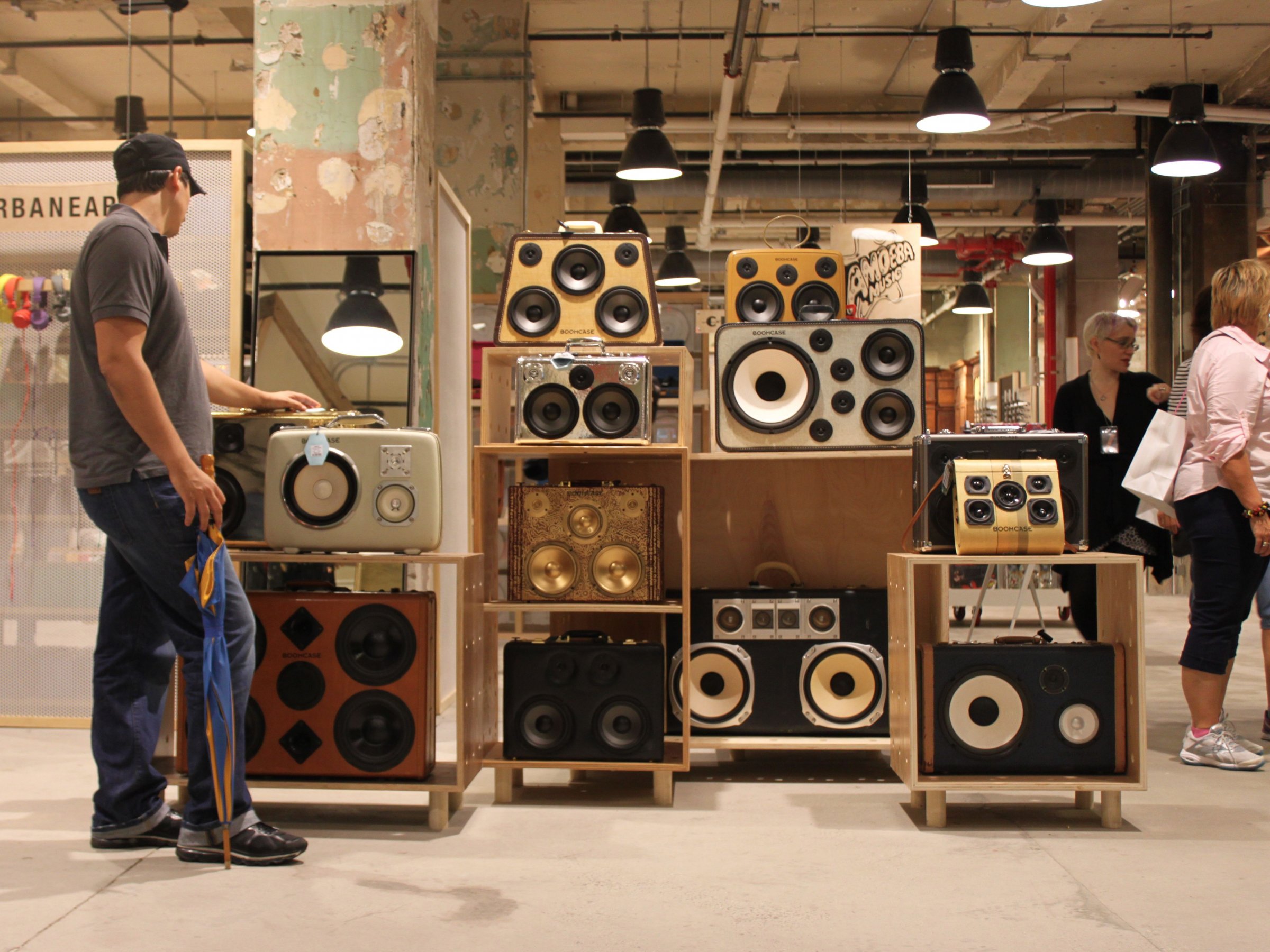 Amazon has traditional retailers scrambling to innovate or die
Many chains are opting to give customers experiences, rather than just aisles of good
Stores are missing the omnichannel opportunity
Amazon.com is causing the retail industry to lose its dang mind. Retailers are so fearful of losing customers to the e-commerce giant, they're forgetting why they're even in business.
The catchphrase of the moment is "experiential shopping." No longer are customers apparently willing to go to a store to simply buy what they want, now they supposedly need entertainment of sorts.
Whole Foods Market has opened up space in its discount grocery store chain for outside vendors to set up shop, such as body-care products boutiques, record shops, or maybe even a tattoo parlor.
A Harley-Davidson (NYSE:HOG) dealer was opening a brewpub and high-end grocery store.
Shoe retailer DSW recently said it was going to open a manicure and pedicure salon in its stores.
Nordstrom is taking it to the extreme at one store, offering customers a nail salon, a bar, a tailor -- everything but presumably the one thing they actually shop at Nordstrom for, clothes!
A communal setting
Part of the development is piggybacking on the trend to make the store something of a "neighborhood hub," a third place after home and work where customers are not just coming to engage in crass commercialism, but rather to interact with others and their surroundings.
That was part of the reason Urban Outfitters began enlarging the footprint of its Anthropologie chain. Although many retailers were going in the opposite direction and shrinking their footprint, Urban Outfitters believed customers wanted to spend hours wandering in its stores. In addition to the clothes they expected, customers can now find home goods from its BHLDN and Terrain brands, beauty supplies, and restaurants. There has been no word if or when nail salons will be introduced.
The results, however, have not been encouraging as the chain has not recorded a single quarter of higher same store sales since launching the concept.
Consumers are looking for a different kind of experience
Retailers with a physical presence should be able to retain a competitive advantage over Amazon simply because customers are able to touch, try on, and test out merchandise before buying. The market researchers at Retail Dive confirmed that physically handling products before purchasing them remains a key component of the shopping experience. It surveyed 1,425 consumers about their shopping habits and found 55% still visit physical stores before making a purchase.
Even the e-commerce king seems to recognize this. Aside from beginning to open up some brick-and-mortar locations, it is delving more into bridging the gap between the physical and the digital by helping customers get a sense of what a product might be like before buying it.
Although Amazon has been buying up artificial intelligence companies for years, its acquisition of Body Labs earlier this month indicates it wants to make a significantly greater push into apparel sales.
The start-up can create true-to-life 3D body models that would help customers envision what clothes will look like on them prior to purchasing. There are gaming aspects to it as well, but with Amazon's launch of Prime Wardrobe this summer and a camera style assistant called Echo Look that lets people photograph themselves wearing different outfits and then connects with a "style assistant" that learns what looks best on the individual over time, the e-commerce retailer is poised to become a fashion powerhouse.
Missing the omnichannel opportunity
The response by the retail industry has been to overreact and create "experiences" without really thinking through what that entails. Do you want to get a tattoo while shopping at Whole Foods? Are you going to get that pedicure before or after you try on a pair of sneakers? Will customers really shop at a clothing store that has no clothes?
There is probably something in the "experiential shopping" motif, but it's one that likely revolves more around the mall setting than in individual retailers taking the lead. The shopping mall has long been that "third place," and it needs to recreate its image if it want to reverse the trend of declining visits.
Mall traffic has declined every quarter except one since 2014, and it doesn't matter how many nail salons retailers install, if this is the knee jerk reaction they're going to make, Amazon is going to win.
Rich Duprey has no position in any of the stocks mentioned. The Motley Fool owns shares of and recommends Amazon. The Motley Fool recommends DSW and Nordstrom. The Motley Fool has a disclosure policy. NOW WATCH: This is what separates the Excel masters from the wannabes