Republicans call on new Trump chief of staff to rein in White House chaos
Thomson Reuters
WASHINGTON (Reuters) - Republicans on Sunday urged President Donald Trump's new chief of staff John Kelly to rein in the chaos within the White House on Monday but said the retired Marine Corps general will be challenged to assert control.
In his first six months in office, Trump has upended White House convention with a loose decision-making style and an open-door policy to his Oval Office for advisers, both internal and external. Infighting among his senior staff has become bitter and public.
"He's going to have to reduce the drama, reduce both the sniping within and reduce the leaks, and bring some discipline to the relationships," Karl Rove, a Republican strategist and former White House adviser to George W. Bush, said on "Fox News Sunday."
Trump announced Kelly would replace his embattled chief of staff Reince Priebus at the end of a particularly chaotic week that saw his first legislative effort — healthcare reform — fail in Congress.
"He (Trump) is in a lot of trouble. This week was the most tumultuous week we've seen in a tumultuous presidency," Rove said.
On top of the healthcare debacle, Trump came under fire for banning transgender people from the military, and was pilloried for politicizing a speech he made to the Boy Scouts.
Adding fuel to the fire, his new communications director Anthony Scaramucci unleashed a string of profane criticism about Priebus and Trump strategist Steven Bannon to a New Yorker magazine reporter.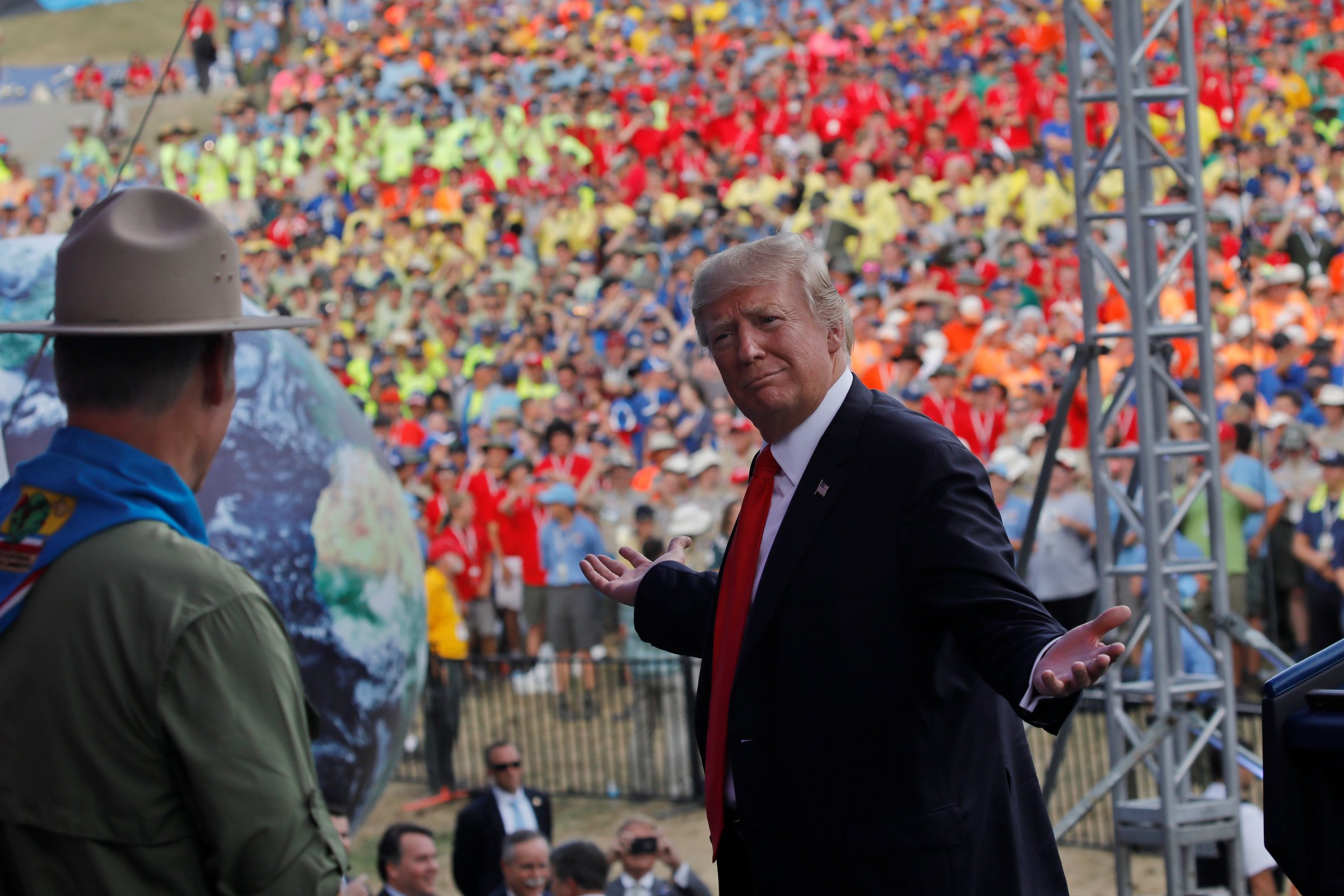 Carlos Barria/Reuters
Republicans welcomed Trump's decision to bring in Kelly, who starts on Monday.
"I think he will bring some order and discipline to the West Wing," said Republican Senator Susan Collins and Trump critic on NBC's "Meet the Press."
The last week heightened concerns in Trump's party that the distractions and West Wing dysfunction would derail other legislative priorities, including tax reform and debt ceiling negotiations.
White House Budget Director Mick Mulvaney said he thought Priebus had been effective "but was probably a little bit more laid back" in the way he ran the office.
"I think the president wants to go in a different direction, wants a little bit more discipline, a little more structure in there," said Mulvaney, who reports to the chief of staff.
It is not yet clear whether all of Trump's senior staff will answer to Kelly. Some members, including Scaramucci and senior counselor Kellyanne Conway, report directly to Trump, a structure which gives them more power.
"I will do whatever the president and our new chief of staff General Kelly ask me to do," Conway told Fox News' "Fox News Sunday."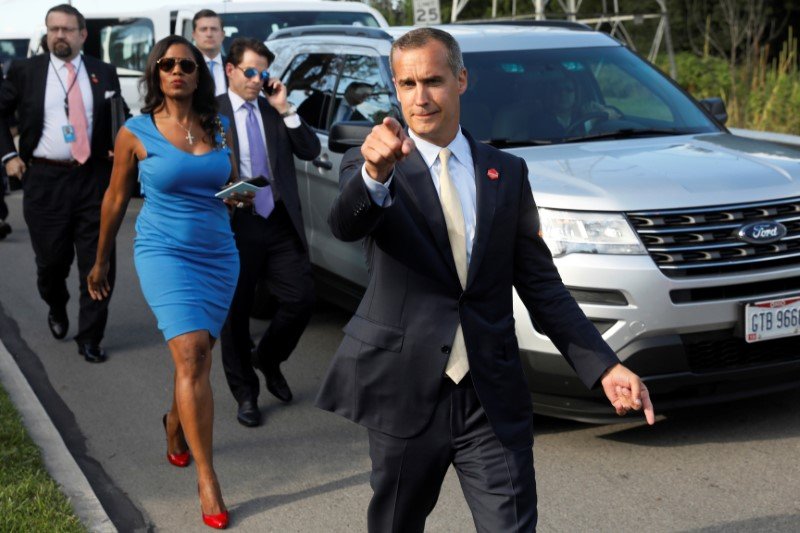 Thomson ReutersKelly should be empowered to be the gatekeeper to the Oval Office, said Mike Huckabee, the former Republican governor of Arkansas, whose daughter Sarah Sanders is Trump's spokeswoman.
"That's what needs to happen, but that's going to be up to the president," Huckabee said on Fox News' "Sunday Morning Futures."
"The president has a very different style, he's very open, the door is open, he invites people to just come on it to a meeting," Huckabee said.
To be effective, Kelly needs to find a way to work within Trump's untraditional style, said Corey Lewandowski, who was a former campaign manager to Trump, and remains close to the president.
"The thing that General Kelly should do is not try to change Donald Trump," Lewandowski said on NBC's "Meet the Press."
"Anybody who thinks they're going to change Donald Trump doesn't know Donald Trump," Lewandowski said.

(Additional reporting by Susan Cornwell, Sarah N. Lynch, and Caren Bohan; Editing by Mary Milliken)NOW WATCH: Here's how Google Maps knows when there is traffic