Regulatory Discretion and Shadow Banks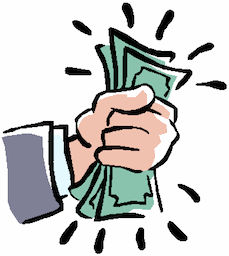 If you want to understand what specifically happened to cause the financial crisis of 2007-2008 (which I regard as somewhat distinct from what caused the super-gigantic depression of 2008-2009), your best guide is Gary Gorton's Slapped by the Invisible Hand. It's not the most entertaining book about the panic, or the most thematically ambitious, but it's clear, to the point, and convincing.
It was also a book that made me pessimistic about the Dodd-Frank bill's ability to actually prevent a new crisis, as opposed to merely cleaning the crisis up better. But Gorton's new paper with Andrew Metrick "Regulating the Shadow Banking System" indicates that there may be a new hope. First note what the bill does do on this subject:
Dodd-Frank includes many provisions relevant to shadow banking; for example, hedge funds must now register with the SEC, much of the over-the-counter derivatives trading will be moved to exchanges and clearinghouses, and all systemically important institutions will be regulated by the Federal Reserve. Furthermore, "shadow" lenders in retail finance will now be subject to consistent federal-level regulation though the new Consumer Financial Protection Bureau housed within the Federal Reserve.
None of that, though, really gets at the core of the shadow banking problem. But there's more! Specifically:
[T]he law did create a council of regulators with significant authority power to identify and manage systemic risks. Financial Stability Oversight Council has the power to recommend significant changes to regulation, if such changes are deemed necessary for financial stability.
That's followed by a footnote:
This power—crucial for the future regulation of shadow banking—is given in Section 120 of the Dodd-Frank Law. While new regulations cannot exceed current statutory authority, this authority would still allow for significant new regulation of MMMFs, repo, and securitization without the need for new legislation.
Regulatory discretion to the rescue, in other words. But only if the regulators exercise their discretion correctly. Which is a reminder that it's pretty important for people to keep paying attention to the financial regulation issue even now that the bill is passed. There's going to be an extended rule-writing process whose outcome can be decisive to the success or failure of the whole enterprise.