Regina man sets condo on fire after trying clear water from roof with a blowtorch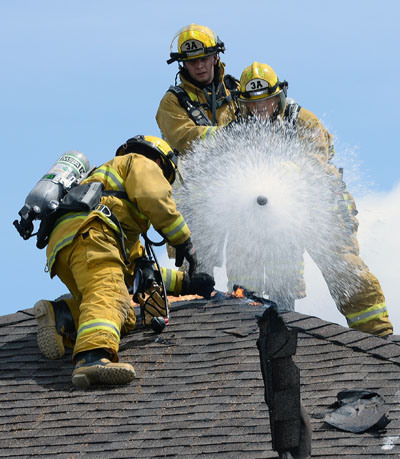 Don Healy / Leader-PostA blowtorch has been confirmed as the source of the fire.
A Regina man who was trying to dry out his roof with a blowtorch instead set his condo on fire Wednesday afternoon.
Fire officials say the man was trying to clear water from his eavestrough and decided to speed up the process by using a blowtorch.
Investigators have confirmed the blowtorch was the cause of the fire that extended over the roof structures of the condos on the property.
News Talk 650 of Saskatchewan reports that the man, George Paul, has lived at the duplex for seven years. He said that he noticed his eavestrough was leaking earlier this week.
"So I went up with the blowtorch. I was going to dry it out and paint it with [a sealant]," Paul told News Talk 650.
After he was finished, he went back inside to have his lunch and then took a quick nap. His wife woke him up when she noticed something was amiss.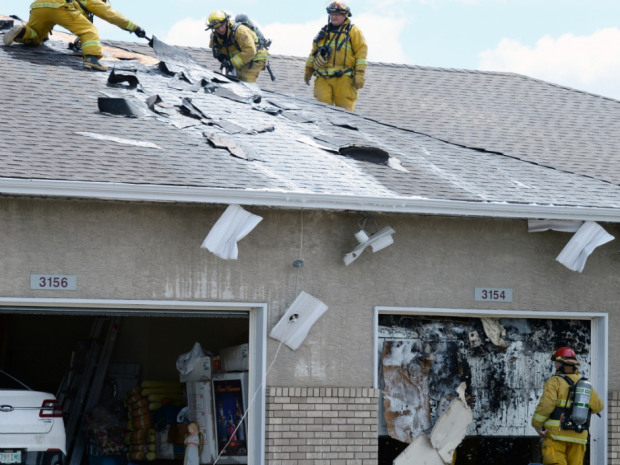 Don Healy / Leader-PostDamages are estimated to be up to $200,000.
"[She said] 'The house is on fire!'" he told News Talk 650.
Damage is estimated at about $200,000.
Deputy Fire Chief Gerard Kay urges homeowners to not use heating appliances when doing repairs on their roof. He said if the roof needs drying then use a leaf blower instead, News Talk 650 reports.
Related

Two-thousand vacations cut short as fire rips through Royal Caribbean cruise ship